Cements Concrete & Asphalts
Buy Cements Concrete & Asphalts Online At Industrybuying
Cements concrete & asphalts are adhesives that find application all around such as surfacing roads, parking lots and airports. They are used to form bonds, and construction industries make the most out of it.
What is cement?
Cement is a kind of adhesive that is generally used in construction. It is used as a binder for concrete. For example, crack filler paste is a type of cement that fills cracks in plastered surfaces.
What Are The Uses Of Cement?
Cement has wide usage in everyday applications. Since it is water resistant, the waterproofing cement is used:


➧ For plastering, masonry work, etc
➧ For building joints for drains and pipes
➧ For a water-tightness of the structure
➧ For making concrete
➧ For protecting exposed surfaces against harsh weather conditions, destructive agents and organic and inorganic chemicals
➧ For precasting pipe manufacturing
➧ To construct bridges, dams, tunnels, lighthouses etc
➧ For the preparation of watertight floors, footpaths etc
➧ For the construction of wells and water tanks
Types Of Cement:
Types of cement and their uses are:


1. Ordinary Portland cement (OPC)- OPC is the most used type of cement manufactured. It is excellent for doing concrete jobs and mortar or for doing construction.


2. Portland pozzolana cement (PPC)- PPC has high resistance to different chemical reactions. It is used to construct bridges, piers, dams and underwater concrete projects.


3. Rapid Hardening Cement- This cement has high strength and is used early in the hardening process. It has an increased content of lime when combined with the grinding process. This quick set cement is often used for projects inclined towards increasing construction rates and decreasing costs.


4. White Cement- This cement is a type of white OPC. They are more expensive than other cement and are used in architectural and decorative projects like building swimming pools and ornamental concrete products.


5. Expansive Cement- This cement grows over time without shrinking. It is used for grouting anchor bolts. It is also used to reinforce concrete structures.
What is Concrete?
Concrete is a construction material used to make buildings, dams, bridges, roads and other solid structures. Its main ingredients are cement, sand, and aggregates.
Uses Of Concrete
Concrete is often used as building material worldwide. Since waterproof concrete has unique features like strength, durability, low maintenance, energy efficiency, and sustainability are the reasons for the wide range of concrete usage.

Concrete is used:

➧ For constructing concrete dams

➧ In the construction of residential & commercial buildings

➧ In the construction of roadways & driveways
➧ In marine construction
➧ In the construction of culverts & sewers
➧ In the construction of foundations
➧ In the construction of bridges
Types Of Concrete:
Various types of concrete and their uses are-


(A) Reinforced Concrete: This concrete is used in joining bars, fibres, or other materials. These materials are more flexible than concrete and pass those characteristics on to the concrete structure.

(B) Lightweight Concrete: This concrete is made from pumice rock. It is used as a protection for metal building materials. It is also used as insulation for water pipes.


(C) High-Density Concrete: This concrete is used to provide extra security to the contents of a concrete structure. It is thinner than reinforced concrete.


(D) Precast Concrete: This concrete is produced in a controlled environment, is made ahead of time and is strength tested before it is delivered on the day of usage.
What Is Cement Concrete?
Cement concrete consists of cement, stone chips, sand, brick chips or stone chips. It is a versatile material that is used in many applications. It is used to construct beams, columns, slabs, etc. It is also used in paving, curbing and landscaping. The main advantages of cement control lie in its strength, durability and fire resistance. It can crack under extreme weather conditions. Find best concrete cement price at Industrybuying.
What Are Asphalts?
Asphalt is a sustainable paving solution from mixing aggregates, binders, and fillers. It is derived from petroleum as a semi-solid compound. They are commonly used in constructing roads, parking lots and airports.
What Are The Uses Of Asphalts?
Though asphalt is prominently used for taking rows. It is used for various other purposes like transportation, agriculture, and industrial and building construction. It is used:


(1) In tunnel
(2) On bridge decks
(3) On railway tracks
(4) In airfields

Types Of Asphalts & Their Uses

(1) Hot Mix Asphalt: It is mainly used for paving and patching. It offers an everlasting solution to paving and patching problems. It is easier to work with it at high temperatures.


(2) MC COLD Mix: It is used for temporary fixing. Since it is used in cold form, it offers a low cure. It is therefore used in areas where there is minimal traffic or none at all.


(3) UPM: It offers a permanent solution to asphalt mix or concrete problems. It can fix both the dry and the wet holes. It is appropriate for any weather conditions and can witness heavy traffic loads.


(4) Warm Mix: As it is mixed at a lower temperature thus, it cools off slower than the hot mix. It is easier to spread.


(5) Cutback asphalt: Cut-back asphalt materials can be asphalt cement and petroleum solvent. It has a low viscosity and is preferred over other asphalts because of this property.


(6) Mastic asphalt: It is a dense form of asphalt and waterproofing medium. It consists of three things stone fillers, a mixture of asphalt and mineral powder made at high temperatures.
Brands To Consider For Buying Cements Concrete & Asphalts
Long years of working together have strengthened our ties with the best brands, which help us deliver quality products right to your doorstep. Working with various brands has helped us provide top-notch products to our most valued customers. Brands that manufacture quality cement, concrete & Asphalts.
Choosing Industrybuying For Buying Spares and Other Industrial Tools:
At Industrybuying, we aim to offer the best online shopping experience. Keeping quality and durability in mind, we are committed to exceptional customer service.Some of the other such trusted products are:

Welcome To Industry Buying
Scan the QR code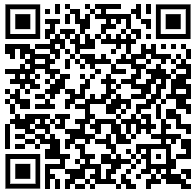 OR
Click to Chat with a Specialist
Thank You
for your valuable feedback


Please enter your e-mail address and we will send you a confirmation mail to reset your password.
Forgot Password
Reset Password
Do you want to add Nestle 3 Options Coffee Tea Vending Machine to cart?
Enter Details for faster checkout