Brush Cutter Spares Store Online
Buy Brush Cutter Spares Online in India at Best Prices
Gardening is a skilful time-taking activity. Using the right kind of gardening tools can assist in speeding up your work, and the wrong ones will only add to the labour. Brush Cutter Spares are Gardening Tools that will help in trimming and shredding overgrowths, trees, weeds and trees. The sharpened the Brush Cutter Spares are, the more efficiently they do the job and help in maintaining an aesthetic view of the garden.
Brush Cutter Spares are usually heavy-duty metal for excellent output and durability. These are easy to assemble and detach. The cutting equipment needs to be sharp-edged for proficiently getting rid of the growths and weeds.
Why Do You Need to Brush Cutter Spares?
Brush Cutter alone cannot do the work properly unless accompanied by appropriate kinds of spares. The right Brush Cutter Spares smoothly trim any weeders. They are powered to quickly and effectively remove unwanted growths. Below are mentioned some reasons for why you need Brush Cutter Spares:
1. The Brush Cutter Spares make the cutting process very convenient
2. The tools work very efficiently and are easy to operate
3. These spares are low maintenance with high durability
4. They effectively remove debris and do not require heavy physical labour
5. Gardening becomes much more fun when you have the right tools for the particular tasks
Types of Brush Cutter Spares and Their Uses
Brush Cutter is a powered Gardening Tool. It has an elongated handle with a cutting head. The motor is attached to the cutting head and the spares are adjusted at the bottom of the cutting head. Here is a list of frequently used of Brush Cutter Spares:
1. Paddy Guard: Paddy Guards are used to collect grass and other weeders from the ground after they have been cut. It is an important attachment for brush cutters. It is curve-shaped for the ease of picking up the scraps and throwing them in the dustbin while you are standing.
2. Cutter Blade: It is a disc shaped blade with sharp spikes to quickly sever crops, weeds or trees. If the blades go blunt, that can put unnecessary pressure on the brush cutter and wouldn't give a proper result. Cutter blades need to be maintained to prevent wear and tear.
3. Trimmer Heads: Trimmer Heads are the best choice for giving the finishing touch to your garden. It is a small device having a bump-feed head. It is used for trimming purposes to give a proper shape.
4. Trimmer Lines: Trimmer Lines are gardening equipment that are used to trim grass rapidly using a string rather than a blade. They are fixed at the end of the shaft and rotate along with the motor.
5. Saw Blades: Saw blades are the toothed cutting elements that may be adjusted in a range of hand instruments as well as other portable and stationary power tools. They are best for cutting wood.
Maintenance of Brush Cutters Spares
It is of high importance that the spares are stored and maintained properly so that they work smoothly for a longer period of time. Consider some tips to ensure that your Brush Cutter Spares are in ship-shaped condition:
1. Make sure that the tools are stored in a cool and dry place
2. The blades should be carefully stored to prevent injuries
3. Spares must be properly cleaned after use
4. Never leave the tools out in the open unattended
5. Properly grease and oil the parts
Best Industrial Brands Supplying Brush Cutter Spares at Industrybuying
Greenleaf, Kisankraft, Green Kraft, Makita and Stilh are one of the most renowned industrial brands. They are leading manufacturers of Agricultural and Gardening Tools. Industrybuying is your One Stop Shop for all your gardening needs. It has products procured from the best manufacturers at wholesale prices.
Tabular Representation of Top Selling Brands
| S. No | Product | Market Price | Industrybuying Price |
| --- | --- | --- | --- |
| 1 | Green Leaf Paddy Cutter | 780 | 480 |
| 2 | Green Kraft Brush Cutter Blade | 450 | 244 |
| 3 | | 999 | 499 |
| 4 | Kisankraft 3.5mm Nylon Rope | 1700 | 1518 |
| 5 | | 2500 | 2112 |
| 6 | | 880 | 657 |
| 7 | Greenleaf 3 Way Steel Back Blade | 350 | 172 |
| 8 | Greenlef BCA-007A 26mm Weeder Attachment | 450 | 494 |
| 9 | | 750 | 286 |
| 10 | | 3999 | 3250 |
Frequently Asked Questions
1. Where can I get the best quality Brush Cutter Spares?
Industrybuying offers the most affordable deals on premium quality Brush Cutter Spares. It is the leading platform for the best industrial supplies. Extensive Range of Brush Cutters Spares from the leading international manufacturers.
2. What are bestselling Brush Cutter Spares products on Industrybuying?
Following is the list of the most popular Brush Cutter Spares products at Industrybuying:
1. Greenleaf Paddy Guard
2. Green Kraft Brush Cutter Blade
3. Kisankraft Tap and Go DL
4. Makita Brushless U-Handle Kit
5. Turner TCT Saw Blades
3. Is it safe to buy Brush Cutter Spares Online?
Yes. It is definitely safe and secure to buy Brush Cutter Spares and other gardening tools online. We at Industrybuying never compromise on the quality and the efficiency of the product. Our products are warranty assured and yield the best results.

Welcome To Industry Buying
Scan the QR code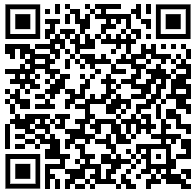 OR
Click to Chat with a Specialist
Thank You
for your valuable feedback


Please enter your e-mail address and we will send you a confirmation mail to reset your password.
Forgot Password
Reset Password
Do you want to add Nestle 3 Options Coffee Tea Vending Machine to cart?
Enter Details for faster checkout