Hand Cultivator
Hand Tools A Gardening Tool To Buy
Hand cultivator tools are small, handheld gardening tools that are used for cultivating soil in small areas like flower beds or vegetable gardens. They typically consist of a handle and a set of prongs or tines, which are used to break up soil and remove weeds.

There are different types of hand cultivators, but they all generally serve the same purpose. Some cultivators have long, thin tines designed for working in tight spaces or around delicate plants, while others have shorter, sturdier tines better suited for heavy-duty soil cultivation.

Hand cultivators are a popular tool among gardeners because they are lightweight, easy to use, and do not require any power source other than human strength. They are also relatively inexpensive compared to larger cultivators and tillers, making them a great choice for small-scale gardening projects.
What are the benefits of using hand cultivators?
Hand cultivators are an essential tool for gardening and farming tasks, and they have many benefits. Here are some of the uses of hand cultivator:


1. Loosening soil: Hand cultivators are designed to loosen soil and make it more suitable for planting. They can be used to break up clumps of soil, remove weeds, and prepare the soil for planting.

2. Easy to use: Hand push cultivators are lightweight and easy to handle, making them an ideal tool for small gardens and raised beds.

3. Saves time: Using a hand cultivator is much faster than doing the same task by hand. It allows you to cover a large area quickly and efficiently.

4. Environmentally friendly: Hand cultivators are an environmentally friendly option for gardening and farming tasks because they don't require fuel or electricity.

5. Cost-effective: Hand cultivators are relatively inexpensive compared to other gardening tools, making them a cost-effective option for gardeners and farmers.

6. Versatile: Garden cultivator tools come in various sizes and shapes, making them suitable for a wide range of gardening tasks. They can be used for digging, weeding, aerating soil, and more.


In summary, garden hand cultivators are a useful tool for any gardener or farmer. They are easy to use, environmentally friendly, cost-effective, and versatile, making them an excellent investment for anyone who wants to maintain a healthy garden or farm.


How many Types of hand cultivators are there?
Several types of garden hand cultivator tools are designed for a specific gardening task. Some of the most common types include:


1. Three-prong cultivator: This type of cultivator has three curved prongs and is used for loosening soil, removing weeds, and aerating the ground.

2. Hoe cultivator: This cultivator has a flat blade with a pointed end and is used for chopping through soil, removing weeds, and breaking up clods of earth.

3. Claw cultivator: This cultivator has curved tines that resemble a claw and is used for cultivating, aerating, and raking soil.

4. Hand rake cultivator: This cultivator has a narrow, angled head with short tines and removes debris and raking soil.

5. Garden fork cultivator: This cultivator has a forked head with several sharp tines and is used for breaking up compacted soil, digging holes, and turning over soil.

6. Hand-held tiller cultivator: This manual garden cultivator has a rotating blade for breaking up soil and mixing in compost or fertiliser.


These are just a few examples of the many types of hand cultivators available. The choice of cultivator will depend on the specific gardening task at hand.


What are the pointers to consider before buying a hand cultivator?
When buying a hand cultivator for a garden and agriculture area, there are several pointers to consider:

1. Size and weight: Choose a hand cultivator that is comfortable for you to hold and use for extended periods of time. The size and weight should suit your physical strength and the tasks you intend to perform.

2. Material: Hand cultivators are made from a variety of materials, including wood, metal, and plastic. Consider the durability and maintenance required for each material before making a decision.

3. Tines: Look for a hand cultivator with strong, sharp tines that can easily penetrate the soil and break up clumps. The tines should also be spaced appropriately for the type of soil you'll be working with.

4. Handle: The handle should be ergonomically designed to reduce strain on your wrist and hand. Additionally, it should have a comfortable grip to prevent slippage.

5. Price: Hand cultivators can range in price depending on the quality and features. Assess your budget and the features you need before making a decision.

6. Brand and reviews: Research the brand and read reviews to ensure you are getting a quality product that will last.


Why Choose Industrybuying?
Industrybuying is a leading e-commerce company for B2B consumers. Here you can purchase wholesale products like buy hand cultivators, which offer huge discounts and deals. Industrybuying is the perfect platform for buying products like hand tools or prong cultivators. You'll find the original product with an onsite manufacturer warranty. Industrybuying also offers payment through BNPL (Buy Now Pay Later) wallet to instantly check out the best hand cultivator online.


Frequently Asked Questions Related To Hand Cultivator
1. What materials are hand cultivators made from?
Hand cultivators can be made from various materials, including wood, plastic, and metal. The prongs or tines are made from different materials, such as stainless steel or carbon steel.
2. Can a hand cultivator be used for larger garden areas?
While a hand cultivator is ideal for small garden areas, it may not be practical for larger areas. In such cases, a larger cultivator or tiller may be necessary.
3. How do I maintain my hand cultivator?
To maintain your hand cultivator, clean it after every use to remove any dirt or debris. Sharpen the prongs or tines as needed, and store the tool dry to prevent rust or corrosion.

Welcome To Industry Buying
Scan the QR code
OR
Click to Chat with a Specialist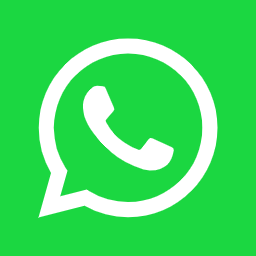 Thank You
for your valuable feedback


Please enter your e-mail address and we will send you a confirmation mail to reset your password.
Forgot Password
Reset Password
Do you want to add Nestle 3 Options Coffee Tea Vending Machine to cart?
Enter Details for faster checkout