Knapsack Sprayer
Buy Manual Sprayers Online
A knapsack sprayer is a device that disperses liquids such as water, herbicide, fertiliser and fungicide. The agriculture spray machine evenly distributes the liquid droplets over the targeted area. Using a nozzle helps regulate the amount of liquid circulated to control excessive amounts of dispersion which may lead to harmful effects. This portable battery-operated knapsack power sprayer has a powerful performance, making it suitable for various applications. The knapsack sprayers are lightweight and are used to scatter fertiliser, water, and weed killer to crops, plants, and trees. This battery sprayer can be used for both commercial and residential purposes. One of the other important uses of the sprayer is in car washing.
What Are the Types of Knapsack Sprayers?
Depending on the usage, a knapsack sprayer is divided into three parts:- battery-operated, manually operated and battery cum manual sprayer. They are operated with the help of a hose pipe. Farmers and professionals in the agricultural sector mainly use them. This agriculture sprayer helps farmers in innumerable ways. Based on the usage, you can further divide the sprayers into the following:
1. Small-Sized Sprayers: These sprayers are used for smaller areas and require lower-pressure spraying.
2. Side Lever Sprayers: They are used where lower-pressure spraying is required.
3. Piston Pumped Sprayers: They are used in areas that require higher pressure spraying.
4. Knapsack Sprayers (Electric Powered): More significant areas require spraying over long periods. One can easily use knapsack sprayers at such places.
5. Mistblowers: Mistblowers are generally used where much more accuracy is required. They are used to spray liquid over plants and trees. They are usually used in larger areas of vegetation.
Best Selling Agriculture Spray Pump on Industrybuying
Uses Of Knapsack Sprayers
A knapsack sprayer is a standard agricultural tool used to spray liquids in the fields to protect crops from pests. The tasks can be finished with much ease with this tool. The motorised knapsack sprayer has become one of the critical agricultural tools. Many homeowners also use this product for gardens.
Advantages of Using Knapsack Sprayer Machine
Here are the benefits that these battery knapsack sprayers offer:


➯ They are easy to use as they have just a few parts, like a water spray motor. Also, one can considerably reduce labour costs with this vital tool. They are time-saving. They can create the perfect motor and nozzle ratio to control the amount of discharge.
➯ They are cost-effective and give a great return on investment.
➯ This pump sprayer comes with a speed controller that manages the amount of liquid distributed. The nozzle's liquid discharge can control the amount of fluid discharge.
➯ They are lighter than other sprayers, enabling the farmers to carry the tool.
➯ They have a speed controller which puts the farmers in charge of regulating the amount of liquid generated. They can increase or decrease the amount of pressure required.
How To Use A Knapsack Sprayer
It is easy to use a knapsack sprayer. Given below is the step-by-step guide to using it:


➯ Assemble the sprayer
➯ Add the right amount of water/pesticide/herbicide to the sprayer's tank
➯ Shake the garden sprayer well
➯ Ensure that the liquid is thoroughly mixed
➯ You are ready to go
Choosing An Effective Knapsack Sprayer
1. Before buying a knapsack sprayer, you should keep certain aspects in mind. Let us have a look.


2. Identify the job at hand and buy the sprayer accordingly.


3. Consider whether the water sprayer checks all the required boxes before you choose one. Also, consider the area that requires the usage. If the area at hand is wide, try using two sprayers. Also, think about the crops you are treating. All these factors will help you determine which sprayer would solve the purpose.
What Are The Brands That You Should Choose For Buying Quality Knapsack Sprayers?
At Industrybuying, we work in collaboration with famous names in the industry. Long years of experience have strengthened our ties, making us deliver quality products to your doorstep. Some brands that manufacture top-notch water sprayers for plants include Neptune, Hymax, KISANKRAFT, MASAND, Agrimate, FOGGERS INDIA, FarmEarth, Fujiaka, ASPEE, OEM, Green kraft, Kunfun ,AgriPro, KBI, Balwaan, Kisan Agri India and IB BASICS.
Why Consider Industrybuying For Buying Knapsack Sprayers?
When it comes to buying knapsack sprayers, Industrybuying is just the platform. We have an extensive collection of knapsack sprayers. Select from our wide range of knapsack sprayers, battery-operated sprayers, Petrol knapsack sprayers, garden knapsack sprayers and more. We do not compromise with quality over anything. You can find the best spray pump price on our website.

Welcome To Industry Buying
Scan the QR code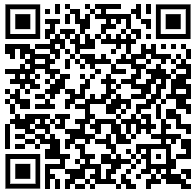 OR
Click to Chat with a Specialist
Thank You
for your valuable feedback


Please enter your e-mail address and we will send you a confirmation mail to reset your password.
Forgot Password
Reset Password
Do you want to add Nestle 3 Options Coffee Tea Vending Machine to cart?
Enter Details for faster checkout