Despite the popular Indian perception that vacuum cleaners are only suitable for cleaning floors, a vacuum cleaner does a lot more than that. Vacuums can be used for cleaning carpets, rugs, mattresses, window sliders, automobile interiors, and lots of different things. As a working professional, the conventional manner of cleansing the house may exhaust a lot of one's time and energy. Vacuum cleaners preserve time spent on cleaning and prove to be efficient in their operation.
A news article by Financial Express stated an upsurge in the call for vacuum cleaners in the year 2020. An estimated 4. 3 lakh units were bought in the same year.
The industries are manufacturing advanced products keeping in mind the consumer's demands. Vacuums are coming with noiseless operations these days and occupy less storage space. They come geared up with an air filter that enables clear air by disposing of airborne disease particles, germs, bacteria, and allergens.
Types of Vacuum Cleaners and Their Advantages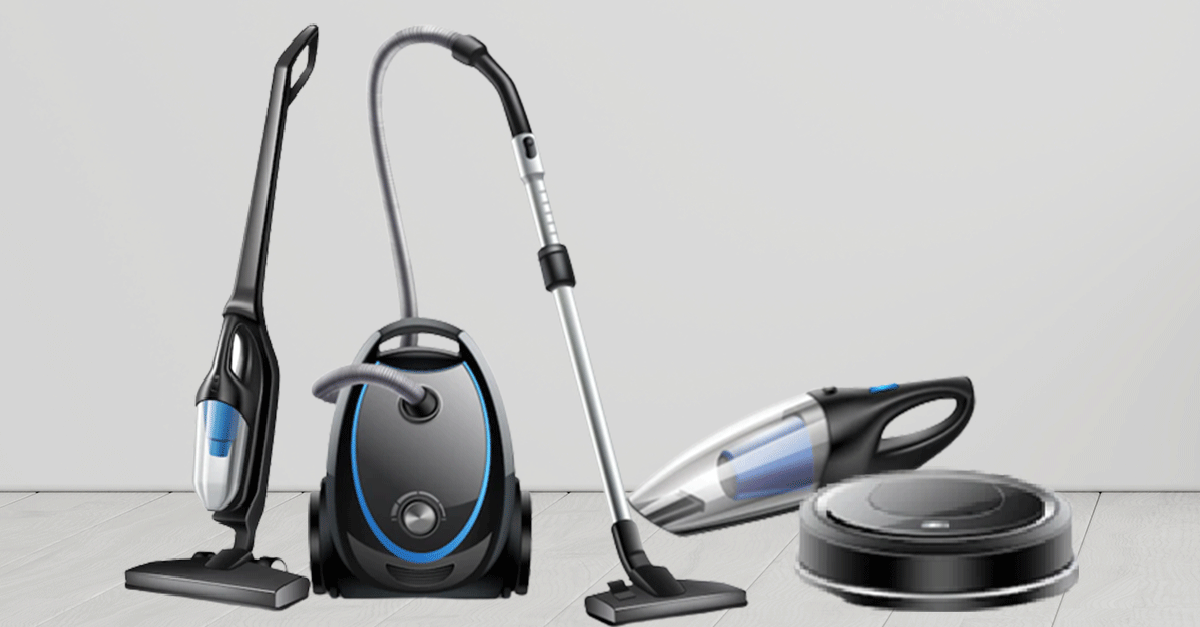 Vacuum cleaners are available in several shapes, sizes, and usage. Depending on an individual's requirements, they can pick one which fits their needs. Vacuum cleaners are one of the most beneficial domestic appliances you may own. Here is a list of some of the popular variety of number vacuum cleaners:
1. Handheld Vacuum Cleaners
Handheld vacuum cleaners are lightweight and mostly come with rechargeable batteries or cables. It has an excellent shape for reaching out to the corners and getting access to tricky areas. Ideal for cleaning sofas, cars, rugs, and home windows among other things, it provides appropriate suction power which is best for wiping out fine dirt and debris. These, on the other hand, will not be suitable for cleaning floors. There are cordless handheld vacuum cleaners available in the market and online stores.
They are smaller, lightweight, and effortless to use
Work perfectly for small clean-ups and can be carried anywhere
These are efficacious at cleaning cracks and crevices.
2. Canister Vacuum Cleaners
Canister-shaped vacuum cleaners are designed to have a separate unit with a motor and dirt collector bag that's usually placed on wheels and connected to the vacuum head with the use of a hose. The primary benefit is its versatility and flexibility. The diverse heads may be connected collectively to make it long-ranged and the top can easily reach under furniture and corners.
Provide easier moveability and flexible cleaning
Muted operations and ideal for cleaning stairs, carpets, furniture, drapes
Hose can be stretched for wider coverage while the canister stays put
3. Upright Vacuum Cleaners
Upright vacuum cleaners are the most popular ones, especially when you have bigger space to clean. A spinning brush roll or a beater bar is used in the upright designs to remove dust using a mix of sweeping and vibration. It is employed with a suction-driven motor-driven beater brush to loosen and remove dirt. Usually, upright vacuums have onboard attachments that can be used in a variety of ways.
It easily slides into narrow spaces and cleans aptly.
They have a long stick handle and also preserve storage space
Its wide width makes it easier to clean larger spaces quickly
4. Automatic Vacuum Cleaners
Also referred to as robotic vacuum cleaners, automatic vacuums are in great demand these days. These often come in a disc shape and move around freely. Some can empty their dust bags and require no human intervention. It is fitted with a motorized brush, installed navigation, and cleans methodically. It operates with the help of a computer system that allows it to be aware of its unique surroundings to avoid hitting furniture and other valuable household items.
Ideal for cleaning small spills
Has mobility and reaches every corner of the house and under the furniture
Saves time, cleans when you are not around, and requires maintenance once a week
Key Product Specifications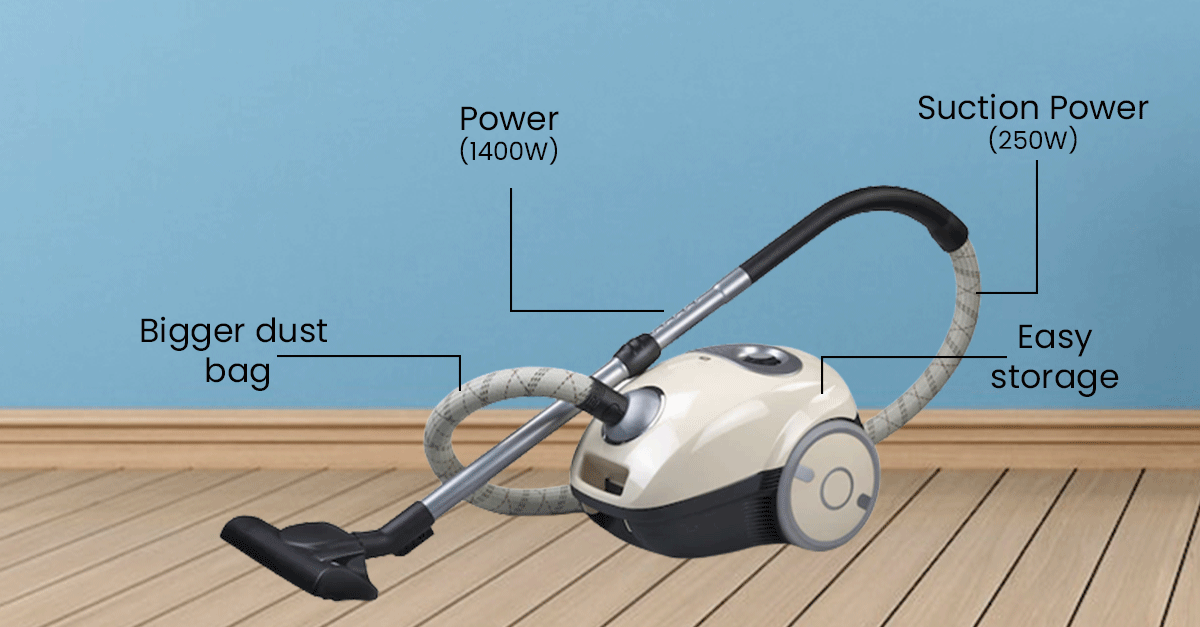 In order to buy the best vacuum cleaner for your home in India, you first need to be clear about what you intend to use it for. Here is a list of factors you can consider while purchasing a vacuum cleaner for your home:
Watt Consideration
The electrical input power of the motor of the vacuum is measured in watts. A typical home vacuum cleaner consumes between 500 and 3000 watts of power. During active use, however, the best-selling model will require roughly 1400 watts on average. This amount of energy is comparable to that used by other household appliances like your microwave and refrigerator. The energy consumption will also depend on the usage and the model of the vacuum cleaner.
Higher power determines simply the amount of energy used, not the efficiency
Higher suction power doesn't mean higher suction power
Ideal range 1000-1500W
Suction Power
The suction power is determined by measuring the water lift in inches. The more the suction power of the vacuum, the more efficiently it can pull out dust and other particles from surfaces. It is one of the crucial determining factors for comparing and buying vacuum cleaners.
Better the lift rating the more expeditiously it will continue to perform
More suction power indicates the efficiency to deal with resistance
The ideal range of suction power must be between 250-320W.
Air Flow
Air Flow is the best determining factor for a vacuum cleaner. The passage of dust from the surface to the bag is known as airflow. It is usually measured in l/s(liter/second). The faster and larger the airflow, the more is the capacity of the vacuum cleaner to carry dust.
Budget
Budget is an important factor that helps to determine the availability and suitability of the model. The budget allows us to narrow down the features, specifications requirements, make and model. Companies like Eureka Forbes, Philips, and Huberts provide canister, upright, handheld vacuum cleaners under 10k and 5k respectively.
Size and Storage
These days there are various sizes of adjustable electrical equipment available both online and in the market. If you have less storage space, you can choose the type accordingly. Handheld, upright and vertical vacuums are ideal for keeping in smaller spaces.
Dust Capacity
If you have a big home or live in a dust-prone area, vacuums with bigger dust capacity are an economical choice, as you won't have to change the dust bags repeatedly. If the dust bags fill up, it slows down the working of the vacuum. So, it is better to buy the one that comes with a bigger capacity.
Top Three Vacuum Cleaner brands in India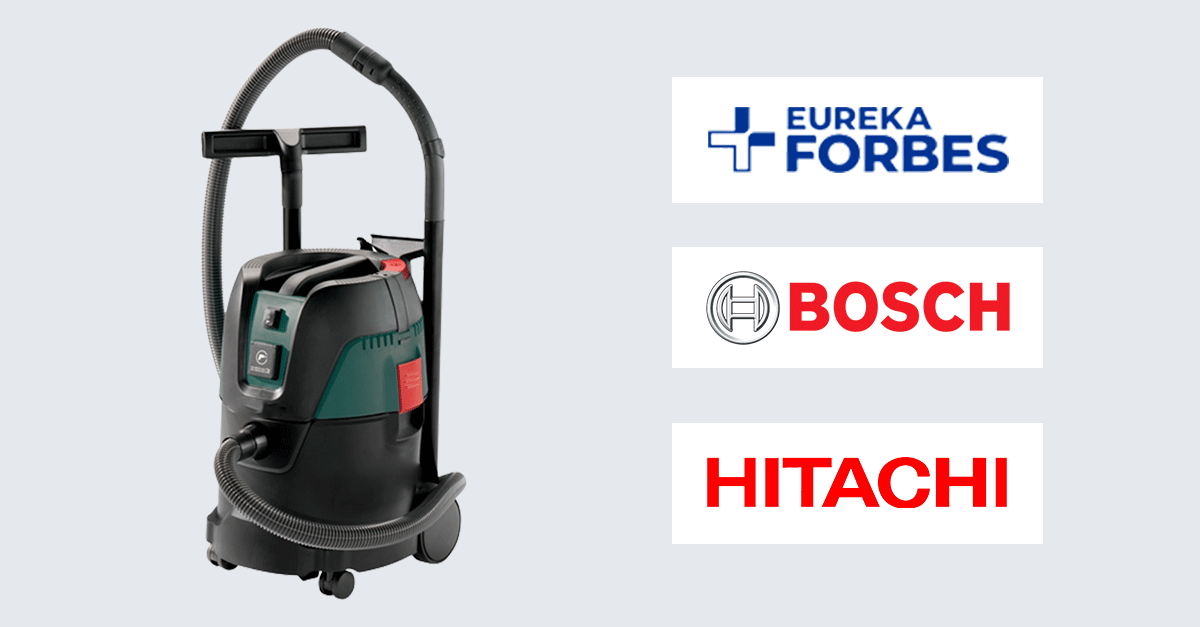 These days you can conveniently buy vacuum cleaners online from the comfort of your home. Following are the three best top-selling brands in India:
1. Eureka Forbes
Eureka Forbes is a household name for vacuum cleaners. A trusted Indian company, it provides eco-friendly products and provides multiple accessories with vacuums for deep cleaning. Eureka Forbes has trustable vacuum cleaner reviews and withholds 70% of the Indian market in this area.
2. Hitachi
A German brand, Hitachi is known for its high power, superior quality wet and dry vacuum cleaners. Hitachi's wet and dry vacuum cleaners are exceptionally durable and well-suited to cleaning large areas around the house or outside swiftly and thoroughly.
3. Bosch
Bosch is a German-based company that is top-rated for its most powerful automotive products and equipment. It is among the most well-known household product brands. The company's vacuum cleaners have been rated for their effortless cleaning and superior air filter quality.
Conclusion
Apart from the elements and information provided above, customers must additionally decide on the usability and the frequency they would be utilizing the vacuum cleaners. The suction power and the lifting capacity are the crucial factors when purchasing a vacuum cleaner. The type that one wants would also depend on various factors and other requirements
Industrybuying.com provides a one-step solution with a great range of products. The deals are budget-friendly and you can avail the benefit of buy now pay later with a 60-day repayment window. You can purchase vacuum cleaners online at industrybuying.com. The products are available all over India with a variety of payment options.
Sources