CEAT
CEAT
Buy the best quality paints at Asian Paints Online Store
Asian Paints has come a long way since its inception and has now become India's leading paint company. Driven by innovation and with a strong customer base, the company manufacturers a wide range of paints for decorative and industrial use. If you are looking for durable paints you can depend on, Asian Paints is the right pick for you.
Industrybuying.com offers you an exhaustive range of Asian Paints colors at unbelievable prices to choose from. You can easily buy Asian Paints online here, comparing the different colors in order to decide on the one that goes best with your walls.
Check out the diverse range of Asian Paints Adhesives Sealants and Tape
If you have decided to get your walls painted, choice of color may take long but rest assured about the brand. With Asian Paints at your rescue, you would not have to give it a second thought. It is the most trusted brand and is used widely for giving your walls that perfect look. Asian Paints Online Store at Industrybuying has the most extensive collection of products available online which includes Decorative Paints, Enamels, Distemper, Stainer etc. The best part about shopping online at Industrybuying.com is that you do not have to move about from store to store to have a look at the different paints. You can place your order online from the comfort of your couch with just a few clicks.
1. Paints : Paints can refurbish your homes and give it a different look. With Asian Paints paints, you can breathe a fresh life into your homes. With shades like blue, brown, green, yellow, orange, red, pink, violet and many others, you can completely transform the look of your house or office. Some of the paint finishes Industrybuying offers are Ace Emulsion, Apcolite Advanced, Apcolite Premium Emulsion, Royale Luxury Emulsion, Tractor Emulsion, etc. To give a glossy touch, you may opt for enamels whereas for a matte look, emulsion would be the best choice. You can even check out the Asian Paints Royale series which is worth every penny. With a Teflon surface protector and anti-bacterial properties, it is sure to last long for years.
2. Distemper : Give your walls a delightful and smooth finish with Asian Paints Distemper. With an enormous range of shades at Asian Paints shade card, you can opt for Tractor Uno Acrylic Distemper or Tractor Synthetic Distemper in colors of your favorite choices and different quantities ranging from 2 kg to 20 kg. Tractor Uno Acrylic Distemper is a water based dispenser suitable for interior walls at a pocket friendly price whereas Tractor Synthetic Distemper gives unmatched durability and shine to your walls.
If you are looking for what's trending in this range, Asian Paints 5 Kg Matt Pale Rose Tractor Uno Acrylic and Asian Paints 10Kg Brilliant White Tractor Uno are the most popular products of this category. For budget friendly options with a premium look, Asian Paints 2Kg Brilliant White Tractor Uno / Utsav and Asian Paints 2 Kg White Cool Cream Tractor would be a great choice. Asian Paints Trucare Solvent Thinnable 20 Ltr Interior would fall under the most premium range of distemper.
3. Enamels : Get all your metal painting needs sorted with Asian Paints Enamels. Besides beautifying, enamels are also used to protect the surface. Best suited for doors and windows, Asian Paints enamels offers a high glossy finish to keep stains at bay.
Available in various different colors, you can opt for the enamel that best suits your needs depending on your budget and preference. With quantities ranging from 50 ml to 20 liters, a host of options are available at the Online Store. You can look for Asian Paints 50 ml White Tractor Enamel and Asian Paints Apcolite Premium 50 ml Ad Grey variants that would not burn a hole in your pockets. For premium variants, Asian Paints Apcolite 20 Ltr Premium Enamel and Asian Paints Apcolite Premium 1 Ltr Silver Gloss would serve your needs well. Asian Paints Apcolite Premium 500 ml Raw Silk and Asian Paints Apcolite Premium 50 ml T·Dawn would top the list as the most popular choices.
4. Putties & Fillers : If you feel surface dents are spoiling the look of your furniture and walls, Asian Paints Knifing Paste Filler can be used for crack filling on such surfaces to give them a smooth finish. No matter you are looking for wall putty, interior wall finish or Knifing paste filler, you are sure to get all this at Industrybuying.com. Available in gray, white and regal white colors; you can opt for Asian Paints putty based on the type, coverage, color and your budget. The putty provides excellent leveling, abrasion resistance and is water resistant.
Asian Paints 1 Kg White Wall Putty and Asian Paints 1 Kg Grey Knifing Paste Filler are budget friendly options for you to consider. Rest assured to get a smooth finish and stunning color palette with the Asian Paints range.
5. Stainer : Bring back the natural color of wood with Asian Paints Woodtech Wood Stainer. Specially formulated to impart color to the wood, the stainer offers a uniform penetration along with a clarity of tone that emphasizes the natural pattern of wood grain. With an easy application, it is available in packages ranging from 50 ml to 5 liters. Easily protect your furniture with a range of clear, opaque and water based finishes. Our diverse collection has everything well-sorted for you! Also, Industrybuying gives you the privilege of buying in bulk quantities and saving more.
6. Varnishes & Primers : Primarily used in wood finishing, primers and varnishes are applied for a glossy look as well as offer protection. It provides a strong adhesion and enhances the look and performance of paint on your wooden surfaces. With discounts up to 70%, rest assured to get the best Asian Paints price across online platforms. Ranging in quantities from 100 ml to 20 liters, these are available in numerous color shades to match your requirements.
Be it the budget friendly Asian Paints Aluminum 100 ml 3 Mangoes Aluminum Paint, or the value for money Asian Paints 18 Ltr Apex Ultima Exteriors HQ 16, you are sure to get the best pick at Industrybuying. For bestselling options, you can browse through Asian Paints Tractor Emulsion 20 Litre and Asian Paints Ace 20 Ltr Exterior Emulsion.
Get the accurate solutions for your adhesion needs with Asian Paints Rubber & Contact Adhesives
Asian Paints rubber and contact adhesives offer an instant adhesion for when you need a neat fix. Designed to suit your requirements, you can get hassle-free and convenient solutions for all your adhesion needs with Asian Paints Woodtech Touchwood Gls / Touchwood interior 1 Ltr. Wood Finish (Clear Glossy). It provides your wooden furniture with a glass-like finish, giving it an appearance of premium quality. With Asian Paints adhesives, you can easily restore the beauty of your home. The super high viscosity makes it a no-spill no-mess adhesive. Be it plastic, wood, rubber or glass surfaces; Asian Paints adhesive offers a firm bond.
Why buy Asian Paints online at Industrybuying.com?
While redoing your homes, do not make the mistake of buying inferior quality products. For a proper guarantee of paints, opt for the Asian Paints range at Industrybuying.com. With the diverse range of options to choose from, you will find all the solutions to your home and office requirements. It is also important to get your wood and metal structure finished and coated for a proper shine. Be it your dining table, cabinets or window grill; Asian Paints stainer and varnishes can in giving them a proper finish so that they last long. The exhaustive collection of Asian Paints Rubber & Contact Adhesives is very well-segmented into different categories. You can easily search for different products with the use of various filters like types, price range, discounts, etc. Rest assured to get the best product as per your need. At Industrybuying, customer satisfaction is really important to us, so we only provide you with the best quality products at the most reasonable prices across platforms. Moreover, if you are interested in bulk purchase, the company offers special discounted rates. Added to get, all purchase orders above Rs 1000 qualify for free delivery. With multiple payment modes like credit/debit card, net banking, e-wallets and COD, brace yourself to have an incredible online shopping experience.

Welcome To Industry Buying
Scan the QR code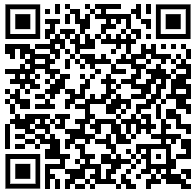 OR
Click to Chat with a Specialist