Lounge Chair
What is a Lounge Chair?
A chair is a versatile piece of furniture designed to provide relaxation and elegance. Whether for your living room or bedroom, these chairs offer the utmost comfort and add a touch of sophistication to your space. Our collection features renowned designs like the iconic Eames lounge Chair, perfect for creating a timeless ambiance. With lounge seating options for both indoor and outdoor use, you can transform any area into a cozy retreat. Explore our range of chairs, including chaise chairs, suitable for various settings. Enhance your home decor with these exquisite pieces, available in different materials and finishes. Experience the ultimate relaxation and choose from our extensive selection of chairs.


How does a
Lounge Chair
works?
A chair operates on the principle of comfort and ergonomics, providing a blissful seating experience. Here's how it works:


Structural Design: These chairs are designed with a sturdy frame and high-quality materials for durability and support.

Reclining Mechanism: Many chairs feature a reclining mechanism that allows you to adjust the backrest and footrest positions for personalized comfort.

Cushioning and Padding: These chairs are equipped with plush cushions and padding for optimal relaxation and pressure relief.

Ergonomic Features: The ergonomic design ensures proper body alignment and supports natural sitting positions.

Material Choices: These chairs are available in various materials such as leather, fabric, or synthetic options, allowing you to choose based on your preferences and style.

Swivel and Rocking Functions: Some chairs offer swivel and rocking features, allowing you to adjust and enjoy dynamic movements while seated.

Adjustable Armrests: Certain chairs come with adjustable armrests, providing additional support and customization options.

Integrated Storage: Several chairs are designed with built-in storage compartments, perfect for keeping essentials like magazines or remote controls within reach.

Weather-Resistant Materials: Outdoor chairs are constructed using weather-resistant materials, ensuring their durability and longevity even in outdoor environments.

Assembly and Maintenance: These chairs are often easy to assemble and maintain, with straightforward instructions and cleaning recommendations for hassle-free ownership.


Enhance your home decor with our exquisite collection, and explore other furniture options like bamboo furniture, bookcase, and side tables. Elevate your comfort and style with our range of chairs today!


Where is a
Lounge Chair
commonly used?
These chairs are versatile furniture pieces that find their place in various settings, providing both comfort and style. Here are the common locations where chairs are frequently used:


Living Rooms: These chairs are a popular choice for living rooms, offering a cozy and inviting seating option for relaxation and socializing.

Bedrooms: Add a touch of luxury to your bedroom with a chair, creating a personal oasis for reading, resting, or enjoying your morning coffee.

Outdoor Spaces: Outdoor chairs are perfect for patios, gardens, or poolside areas, allowing you to soak up the sun while lounging in comfort.

Offices and Waiting Areas: These chairs are often found in professional settings, providing a comfortable seating option for clients, employees, or visitors.

Hospitality and Food Service: These chairs can be seen in hotels, resorts, cafes, and restaurants, creating comfortable spaces for guests to unwind.

Libraries and Reading Nooks: These chairs create cozy reading spots in libraries or personal reading nooks, providing a comfortable space to dive into your favorite books.

Hotels and Resorts: These chairs adorn hotel rooms and resort suites, offering guests a luxurious and relaxing seating option during their stay.

Spa and Wellness Centers: These chairs are commonly found in spa and wellness centers, providing a comfortable space for clients to unwind and rejuvenate.

Entertainment Areas: These chairs can be seen in home theaters or entertainment rooms, ensuring a comfortable and immersive movie-watching experience.

Reception Areas: These chairs are often placed in reception or lobby areas of offices and businesses, welcoming visitors with stylish and comfortable seating.

Cafes and Coffee Shops: These chairs create cozy corners in cafes and coffee shops, allowing patrons to enjoy their beverages in a relaxed and inviting atmosphere.

Event Venues: Lounge seating arrangements with chairs are popular in event venues, offering guests a comfortable place to socialize and mingle.

Exhibition Spaces: These chairs are used in exhibition spaces, providing visitors with a comfortable seating option to rest and admire the exhibits.


Complete your furniture ensemble with furniture, bookshelves/bookcase, and cabinets, available.


What are the types of
Lounge Chair
?
These chairs come in various styles, each catering to different preferences and purposes. Here are the types of chairs you can explore:


Chaise lounge Chair: These elongated chairs feature a supportive backrest and a long seat, perfect for stretching out and relaxing.

Recliners: Reclining chairs allow you to adjust the angle of the backrest and footrest, providing customizable comfort.

Accent Chairs: These stylish chairs add a touch of elegance and personality to any room with their unique designs and upholstery.

Outdoor lounge Chairs: Specifically designed for outdoor use, these chairs are made of weather-resistant materials to withstand various climates.

Swivel Chairs: These chairs offer a 360-degree swivel function, allowing you to easily change your seating direction.

Armchairs: Armchairs provide a comfortable seat with armrests, enhancing relaxation and support.

Rocking Chairs: These chairs have curved bases that enable a gentle rocking motion, offering soothing comfort.

Ergonomic Chairs: Designed with ergonomic principles, these chairs prioritize proper body alignment and support.

Wingback Chairs: These chairs are characterized by their high backrests and wing-like side panels, providing a sense of privacy and classic elegance.

Armless Chairs: Armless chairs offer a sleek and minimalist design, ideal for spaces where a compact and versatile seating option is desired.

Convertible Chairs: These innovative chairs can transform into different positions or even unfold into a bed, maximizing functionality and space utilization.

Hanging Chairs: Suspended from a stand or ceiling, these unique chairs create a floating and whimsical seating experience, perfect for relaxation.

Modular Chairs: Modular chairs consist of individual seating units that can be rearranged and reconfigured to suit different seating arrangements and preferences.


Explore our collection of chairs including renowned options like the Eames Chair. Complete your furniture ensemble with furniture, bookcase, and cabinets & side tables


What are the advantages of
Lounge Chair
?
These chairs offer a multitude of benefits, making them a popular choice for various settings. Here are the advantages of chairs:


Comfort and Relaxation: These chairs provide unparalleled comfort, allowing you to unwind and relax after a long day.

Versatility: Whether it's a lounge chair for bedroom or the living room, these chairs seamlessly blend into any space, enhancing its aesthetics.

Ergonomic Support: These chairs are designed with ergonomic features, promoting proper posture and reducing strain on the body.

Style and Elegance: These chairs add a touch of sophistication to any room, with a wide range of designs and materials to suit your taste.

Functionality: Many chairs offer additional features like reclining mechanisms or swivel functions, providing customized seating experiences.

Outdoor Durability: Outdoor chairs are built with weather-resistant materials, allowing them to withstand various environmental conditions.

Enhanced Socializing: These chairs create cozy seating areas, perfect for socializing with friends, family, or guests.

Easy Maintenance: These chairs are designed for convenience, with easy-to-clean upholstery and durable construction.



Frequently Asked Questions Related To Lounge Chair
1. What are the benefits of choosing an Eames Lounge Chair for my living room?
The Eames Chair offers a blend of style and comfort, making it a perfect addition to your living room with the lounge chair for living room. Its iconic design and premium materials provide a touch of sophistication. The ergonomic construction ensures optimal support, while the plush cushions offer exceptional comfort.
2. Can I use a lounge chair for my outdoor patio?
Yes, outdoor chairs are specifically designed to withstand outdoor environments. Made with weather-resistant materials, they are durable and can resist various weather conditions.
3. Can a chair be a stylish addition to my bedroom?
Absolutely! A chair can add a touch of elegance and functionality to your bedroom. Opt for a chair specifically designed for bedrooms, with features like comfortable padding and ergonomic support.

Welcome To Industry Buying
Scan the QR code
OR
Click to Chat with a Specialist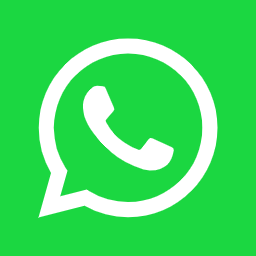 Thank You
for your valuable feedback


Please enter your e-mail address and we will send you a confirmation mail to reset your password.
Forgot Password
Reset Password
Do you want to add Nestle 3 Options Coffee Tea Vending Machine to cart?
Enter Details for faster checkout