Cable Cutters
Avail Jaw Dropping Deals & Best Rates on Cable Cutters
Saws are used for making cuts in many materials. The most common are the cord or wire type and the chain type. Saws may be powered by manual power or may be motorised.
Some hand saws illustrate how tools can influence work outcomes rather than just products alone. A good tool helps produce better results in less time. Industrybuying is your one-stop destination for purchasing Saws online. We sell various types of saws from top brands at wholesale prices with easy and hassle-free payment methods.
Types of Saws
Bandsaws
Bandsaws come in sizes ranging from small, capable of cutting wood and thin metal, to large, capable of cutting boards down to one-quarter inch thickness and beyond. The band on a bandsaw is narrow, with a high surface area, which makes it great for cutting metal.
A circular saw is a portable power saw that can cut straight and bevelled cuts. The circular blade spins in a circular motion. Thus the name "circular saw". They are commonly used to cut lumber because they can rip or crosscut quickly and easily. While they can make smooth, clean cuts, they are not ideal for finishing work due to their tendency to vibrate as they cut.
Chainsaws are motorised, handheld saws which run on a two-stroke engine. They consist of a cutting chain with sharp teeth revolving around an extended arm. The sharp teeth allow for more efficient cutting, and the extended arm provides more leverage to cut through thick branches and trunks. Helpful in clearing brush and fine-tuning the edges of stumps, chainsaws are also great for felling trees on more significant properties or in remote locations.
Jig saws are also known as sabre or keyhole saws. They have a vertical blade that moves up & down, cutting on the upstroke. Jig saws come in variable-speed types and may include lights or laser lines. Designed to cut curves and not straight lines, they can be used for fine details. Suitable for cutting wood, professionals in the carpentry field prefer plastic and some metals, jig saws.
Masonry Saws
Masonry saws are often called "concrete saws." Designed specifically for working with concrete, masonry saws have a unique diamond blade that is made for slicing into laborious materials. Masonry saws are available in varying weights and sizes, depending on the material you're working with.
A miter saw is a circular saw that can make angled and straight cuts. The miter saw has rotating circular blades which are fixed on a table. These saws are similar to table saws but perform angled cutting and use blades that offer precise finishing. Power miter saws are good for making quick & accurate crosscuts. These tools are used for making miter cuts on wood and metal trims, cutting crown moulding and baseboards, framing door jambs, making picture frames, and other applications where angle cuts are required.
Safety Tips while using Saws
Safety is your biggest concern when you're using a power saw. Make sure to take every precaution before starting up an electric saw. Make sure the surrounding area is clear for cutting and that all components are working correctly. A few minutes before you begin working can help prevent accidents and injuries later.
1. Always wear safety gear like glasses or goggles, a face shield, and a dust mask when using a saw.
2. Wear hearing protection when using an electric saw.
3. Ensure you read the instruction manual carefully before using any type of Saw.
4. Make sure the blade of the Saw is sharp and clean before beginning your project.
5. Keep all the cords and wires away from the work area to avoid damage.
6. Check the Saw for its blade rotation or movement.
7. Check if your Saw is suited for your right hand or left hand.
8. Always use saws with both of your hands
9. Use all the guards that come with your Saw.
Best Brands Dealing in Saws at Industrybuying
Makita, Milwaukee, Dewalt, Eastman, Bosch, Hitachi, Yato, Metabo, and Inder are some of the best brands in Saws at Industrybuying. The chopping Machine price, Glander Cutter Machine price, Cutter Machine price, Wood Cutter Machine price, and Small Cutter Machine price, are all mentioned on our website. These are one of the most purchased machines at Industrybuying.
Why is Industrybuying Famous for its Saws?
At Industrybuying, we sell premium quality saws at prices that fit your budget. Our Saws are made with the finest metals wherein each metal has its specifications, such as


Iron: Iron is used to make the Saws' blades and their reinforcing strips.
Brass: Brass is used only for making the back of the backsaws and the screws of the Saws.
Steel: Steel is used in almost all kinds of saws. Steel is cheap, highly moldable, and very strong, making it the right choice for Saw.
Tungsten carbide: There are two ways to use tungsten carbide in making saw blades:
Carbide-tipped saw blades: Tungsten-tipped saw blades are used to cut through various materials such as wood, plastic, laminated board and plywood. The tungsten carbide tips welded onto the teeth give these blades their piercing ability, making them ideal for cutting non-ferrous metals such as aluminium, copper and brass. Tungsten-tipped sawblades also have good resistance to wear and tear.
Solid-carbide saw blades: Solid-carbide saw blades consist of solid tungsten carbide and special steel in a high-strength chemical composite structure. Tungsten carbide is the main component and has high hardness under high temperatures. Compared with HSS saw blades, solid-carbide saw blades have higher hardness under high temperatures and lower toughness.

Welcome To Industry Buying
Scan the QR code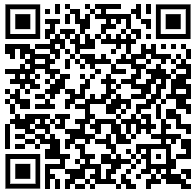 OR
Click to Chat with a Specialist
Thank You
for your valuable feedback


Please enter your e-mail address and we will send you a confirmation mail to reset your password.
Forgot Password
Reset Password
Do you want to add Nestle 3 Options Coffee Tea Vending Machine to cart?
Enter Details for faster checkout