Die Sets
Buy Die Sets Online At Industrybuying
They are the assemblies used to connect the upper and the lower die holders. Die sets include guide pins or posts, guide pin bushings, heel blocks, heel plates, and die shoes. They work along with taps and form tap and die sets. Die sets are metal plates usually made of aluminium or steel, providing a foundation for mounting the die components. These plates are flat and parallel. The upper and lower die shoes contain openings for accepting tools such as punches, dies, etc., depending on your manufacturing product. The die set tool is attached using screws or bolts through these openings to hold them securely during operation. Die sets also have an open space where a clamping device is placed between them so that force can be applied evenly across their surface during operation.
About Tap and Die:
Tap threads inside a hole to create nuts or holes. There are three main taps: the plug, the second, and the taper. A lot of taping operations are done manually, but there are power taps that are electrically driven. Die threads the outside part to create bolts and screws. Generally, there are two types of dies- the solid die and the adjustable die. A solid die is used to cut threads with consistent depth.
Types Of Die Sets:
Die sets generally use two types of guide pins and guide bushings. They are friction pins and guide bushings.


1. Friction Pins: They are made of hardened tool sets. Their diameter is smaller than that of guide bushings. Their purpose is to prevent the die shoes from moving laterally.


2. Ball Bearing Style Die Sets: they let the die run faster without producing large amounts of heat and friction.
Uses Of Tap & Die Sets:
Tap and die sets are used for industrial and manufacturing purposes. They are used to create screw threads. Dies form the male of the mating pair and sets form the female part. While some die sets are used as cutting tools, others are used to form sets.
How To Use A Tap & Die Set For Thread Cutting?
Whether a mechanic, a craftsman, a metal worker, a woodworker, or even a DIY enthusiast, a tap and a die set are useful tools. They are made of hardened carbon steel, which gives them a robust design.
What is Thread Tapping?
The process by which a thread inside a hole is cut for a cap screw can be threaded into the hole is known as thread tapping. This thread-tapping set is also used to make threads on nuts.
Before You Buy Tap & Die Sets:
Certain factors should be considered before you buy a tap & die set.


A. Material: The product's material is important before buying a tap and die set. A high-quality material will ensure the best of strength and durability for the set.


B. The Number Of Pieces: Set sizes should be within the desired range to ensure the highest accuracy and efficiency in the performance.


C. Additional Accessories: Some sets come with additional accessories that can be useful in fixing, installing or repairing the sets.


D. Corrosion Resistant: The set should be resistant to corrosion for ensuring a long service life.


E. Easy To Carry: The carrying case should be light-weighted and convenient to carry around to the work site.
Popular Brands For Buying Die Sets:
At Industrybuying, we collaborate with famous names. Long years of experience have strengthened our ties, helping us deliver quality products to your doorstep. Some brands that manufacture top-notch die sets include Pros Kit,Humma, Yato, RSPRO, POWERHOUSE ,Venus, Breeze Shears and Lion.
Why Should You Consider Industrybuying For Buying Die Sets?
You can buy the best quality die sets at our website and ensure the product's authenticity. We believe in providing quality products to our customers and delivering accordingly. We leave no stone unturned in providing great services. We offer durable and quality products that are a notch above the rest. Find the best tap-and-die set at our online platform.
Let us look at some of the die sets offered by Industrybuying:


Welcome To Industry Buying
Scan the QR code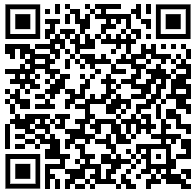 OR
Click to Chat with a Specialist
Thank You
for your valuable feedback


Please enter your e-mail address and we will send you a confirmation mail to reset your password.
Forgot Password
Reset Password
Do you want to add Nestle 3 Options Coffee Tea Vending Machine to cart?
Enter Details for faster checkout