vices
Vices
Make your work easy using top notch vices
A vice is a mechanical apparatus mainly used for securing an object like wood, metal, plastics etc. or holding it tightly in position for performing various kinds of work on it easily. A vice consists of two parallel jaws, one of which is fixed and the other is movable, both of which are threaded in and out using a screw and level system. In order to hold the workpieces on the table for performing hand operations like hammering, sawing, and filling, the vice can be bolted permanently to a bench. There are various kinds of vices designed for holding workpieces into position under different working circumstances. At Industrybuying.com, you can select from our largest range of vices manufactured efficiently for performing their jobs in the best possible way. Buy online from our portal and get amazing deals and discounts on purchase of our multipurpose vices that simplify your work based on their specific features and characteristics.
Widest possible range of vices at Industrybuying.com
We provide you with vices that will make your workpiece holding work extremely reliable and secure. In order to do this, we bring forth vices from only the top brands namely Unique, Apex, Aries, Arete, J F Tools, Nicon, Groz, etc so that you might get only the best in terms of quality standards. We provide you with various kinds of vices like industrial vices, bench vices, drill press vices, woodworking vices pipe vices, sine vices, machine vices etc. You can also opt for vices based on their jaw width for instance 115 mm, 75 mm, 2 inches, 4 inches and so on. In case you have information about the models, you can easily select the vice you need exactly by checking their model numbers. Bifurcations have also been made based on the capacity, jaw depth, availability as well as discounts and offers on various products. apart from that you can also buy allen key, wrenches, saws, pliers and all other tools are available at your finger tips , order online via app website from anywhere , anytime and get product at your doorstep.
Cheapest vices for all your operations only at Industrybuying.com
The framework of the vices is made of steel or cast iron, depending upon the job you need to perform and its specific requirement. The quality of our vices is second to none and they are durable, strong, easy to use and implement and highly versatile. Consequently, they are capable enough to last for years without any faults and are thus worth every penny spent on them. We offer vices at exceptional prices and costs for you to do your works without worrying about expenses. Customer satisfaction has always been our motive and to achieve that we not only offer great discounts and offers for keeping you happy, but we also provide easy product exchange or replacement policies.
You can choose from various payment options like net banking, cash on delivery (COD), credit or debit cards or E-wallets the next time you pay for the products you like. Shop now on Industrybuying.com and choose products that make your work and lives easy going and simple.

Welcome To Industry Buying
Scan the QR code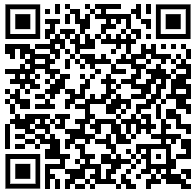 OR
Click to Chat with a Specialist
Thank You
for your valuable feedback


Please enter your e-mail address and we will send you a confirmation mail to reset your password.
Forgot Password
Reset Password
Do you want to add Nestle 3 Options Coffee Tea Vending Machine to cart?
Enter Details for faster checkout