Watch Glasses Online Store
Watch Glasses
Watch Glasses are a special type of laboratory equipment, used for conducting chemical experiments. It is a concave piece of glass, which is circular in structure and is an ideal equipment for several processes. Some of the procedures performed using watch glasses are evaporation of a liquid, weighing of solids, covering a beaker and to hold a small quantity of any substance. When used for covering the beaker it does not completely seal off the beaker as the entire mouth is not covered and thus, it prevents dust or any contaminating foreign particles from entering the beaker while allowing the exchange of gases.
A watch glass is constructed in this manner so that it allows an individual the opportunity to closely observe the chemical process, especially during evaporation. The precipitation or crystallization can be observed carefully by placing it on a surface of different colour, making it clearly visible.
Uses and types of watch glasses
Watch Glasses are available in several sizes and are generally measured using the diameter of the circular surface. They are of two types, plastic, and glass; with the latter being the most widely used type as the former might react with corrosive chemicals. For covering beakers, a watch glass with a big diameter is used; however, its diameter need not be equal to that of the beaker. This allows one to alter and control the conditions for saturation of vapour. This equipment, which is often classified under laboratory glassware, is found in every chemical laboratory. It is also used for weighing solids, as it is quite light and can be placed on the scale easily. For obtaining the right weight of the substance, the scale needs to be adjusted to subtract just a small weight. It is also generally used for drying out solids, and can also be used conveniently when volatile solvents are involved. The commonly available sizes of watch glasses through industrybuying.com are of diameters 80mm, 100mm, 120mm, and 150mm respectively.
Best quality products through leading brand names
As this equipment is often used for conducting experiments, they need to be sturdy and of the best quality, so that in spite of experiencing heat, they do not break. Moreover, as corrosive elements might also be used, the best quality glassware should only be used to prevent any accidents. Borosil watch glasses are the best in this industry, and when purchasing from industrybuying.com one can obtain this glassware having the best quality.
Payment options and punctual delivery
The rates offered for such delicate equipment might at times be unreasonably high, however; businesses can now obtain this equipment for a reasonable rate, which is fairly cost effective. In order to purchase, one needs to do select the quantity, choose the discount rate based upon their requirement and budget. Not only does this platform offer, an opportunity to purchase premium quality products at affordable prices, but also allows easy payment options. One can opt for either e-payment or cash on delivery, with the former method offering debit/credit card payment and net banking options.
Not only is the order delivered on time but is also delivered with great care, ensuring no damage occurs to the glass equipment inside. Now, browse through our collection of industrial and lab supplies and purchase any product in bulk through our portal.

Welcome To Industry Buying
Scan the QR code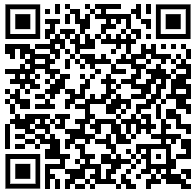 OR
Click to Chat with a Specialist
Thank You
for your valuable feedback


Please enter your e-mail address and we will send you a confirmation mail to reset your password.
Forgot Password
Reset Password
Do you want to add Nestle 3 Options Coffee Tea Vending Machine to cart?
Enter Details for faster checkout