Anchorage Webbing Sling
What Are Anchorage Webbing Slings?
Webbing slings are belt straps made of webbing material. They feature fittings, or flat or twisted eyes, on each end. They are multi-purpose slings that are strong and easy to rig. These slings are capable of holding weights from 1 ton up to 10 tons. They are one of the most essential lifting tools. They are better than lifting ropes in flexibility and weight-carrying capacity.
What Are Anchorage Webbing Slings Used For?
Web slings are used to carry tons of load. They serve the same purpose as that of wire ropes; the difference is in the usage method. They have extra safety features for enhanced protection and are usually made up of polyester. Some of the uses of web slings are-

1. For Lifting Of Boats: Webbing slings are ideal for lifting boats. They are flexible and strong. They protect the boat from scratches.

2. For Vehicle Towing: Webbing slings are ideal for towing vehicles. They help save time by completing the task quickly.

3. Climbing: Webbing slings are actively used by mountaineers. They are also used to climb trees.
Applications Of Anchorage Webbing Slings:
Webbing slings are used in various industries, including

1. Construction Industries- Webbing slings are commonly used to raise and lower tools and loads. They can easily be wrapped around odd-shaped loads found at construction sites. These slings are flexible, and can be tied into a basket hitch.

2. Transportation Industries- Webbing slings are used by transportation industries on a daily basis. This industry is one of the largest users of heavy-duty and strong webbing slings. The slings are extensively used by a number of trucking and shipping companies.

3. Hardware Industry- Webbing slings are also used in hardware industries. They can fit well on S-hooks, snap hooks and J-hooks.

4. Firefighting Industry- Fire fighters use webbing slings for rescuing victims or injured people. They form a secure grip around the person's upper body and then physically drag them. It is known as webbing sling drag.
Types Of Webbing Slings:
There are three types of anchorage webbing slings- eye and eye webbing slings, Infinite loop webbing slings and anchorage webbing slings.

1. Eye and Eye Webbing Slings: An eye shape is present at each end of this sling. It is lightweight, flexible and versatile. They can carry delicate loads, minimising the damage risk and scratches while carrying a load. These lifting slings are a great equipment used in various industries.

2. Infinite Loop Webbing Slings: These lifting ropes can be rotated while functioning, thus minimising wear and tear.

3. Anchorage Webbing Slings: These slings are used while working at huge heights. They are specially designed for the purpose. Let us talk about anchorage webbing slings:
What Are Anchorage Webbing Slings?
Anchorage webbing sling belts are used when working at height. These slings can be attached to railings and scaffoldings to create secure connections. They have the capability to support loads with different weights. It works as an anchorage connector for fall arrest and travel restraint and rescue operations.
What Are The Advantages Of Using Anchorage Webbing Slings?
An anchorage webbing sling can effectively work with various loads. Some of its features are

1. Reliability
2. High Breaking Point
3. Safe To Install
4. Easy-to-use
5. Lightweight
Brands To Consider For Buying Anchorage Webbing Slings:
Working with various brands has helped us deliver top-notch products to our most valued customers. Long years of working together have strengthened our ties, making us deliver quality products right to your doorstep. Some brands that manufacture quality anchorage webbing slings include Sankalp, Fulcrum, FERRETERO, KEPRO and WELLWORTH.
Choosing Industrybuying For Buying Slings and Other Industrial Tools:
At Industrybuying, we aim to offer the best online shopping experience. Keeping quality and durability in mind, we are committed to exceptional customer service. Find competitive prices on top brands online at our website. Buy all kinds of slings, including anchorage webbing slings, at our website:
Anchorage Webbing Sling - Frequently Asked Questions (FAQs)
1. What are webbing slings and how are they used?
Webbing slings are flexible lifting straps made from durable synthetic materials such as nylon, polyester or polypropylene. They are used for lifting and securing heavy loads in various industrial applications. Webbing slings come in different widths, lengths and capacities to accommodate various load weights and shapes. They are often used in conjunction with a crane or other lifting equipment to hoist the load, and the sling is attached to the load using hooks, shackles, or other types of fittings.
2. How do I choose the right webbing sling for my lifting needs
When choosing a webbing sling, you need to consider several factors such as the weight and shape of the load, the distance it needs to be lifted, the conditions of the lifting environment, and the type of fittings you will be using. You should also consider the material and construction of the webbing sling, as this will affect its strength and durability. It's important to follow the manufacturer's guidelines and safety instructions for the specific webbing sling you are using.
3. What safety precautions should I take when using webbing slings?
Webbing slings can be very safe when used properly, but it's important to follow some basic safety precautions to prevent accidents or injuries. Always inspect the webbing sling before use to check for any signs of damage or wear. Make sure the load is properly attached to the sling using the correct fittings and that the weight is evenly distributed. Never exceed the weight capacity of the webbing sling or use it for lifting purposes it was not designed for. Always follow the manufacturer's guidelines and safety instructions, and ensure that all personnel involved in the lifting operation are properly trained and equipped to do so safely.

Welcome To Industry Buying
Scan the QR code
OR
Click to Chat with a Specialist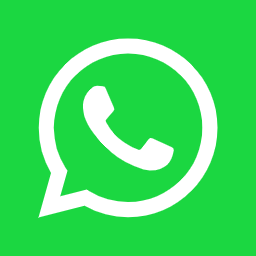 Thank You
for your valuable feedback


Please enter your e-mail address and we will send you a confirmation mail to reset your password.
Forgot Password
Reset Password
Do you want to add Nestle 3 Options Coffee Tea Vending Machine to cart?
Enter Details for faster checkout