Drum Trolley
Buy Drum Trolley Online At Industrybuying
Drum trolleys are a type of equipment that is commonly used in industrial and commercial settings to transport heavy drums safely and efficiently. These trolleys are designed to make it easier for workers to move drums around the workplace, without risking injury or damage to the drums. They come in various types, including manual, powered, and forklift trolleys, each designed to suit various applications and drum sizes. Check out the range of Carts,Dollies & Trolleys on our website.
What are the different types of drum trolleys?
If you're looking for them to help with your drum handling needs, there are a few different types to choose from. Read the most common types available on the website, along with their features and benefits:

Manual : These are operated manually and are suitable for small to medium-sized drums. They come in various sizes, designs and weight capacities. They are easy to use and can be manoeuvred in tight spaces, making them a versatile option. Many of them come with sturdy wheels that help to move the trolley easily.

Powered : These trolleys are battery or electric powered, and make it easy to move heavy drums over long distances. They are ideal for larger drums and can handle weights of up to 500 kg. They also come with safety features like brakes and safety switches to ensure the safety of the operator and the drums.

Forklift : These are designed to be lifted by a forklift and can carry drums of various sizes and types. They are ideal for warehouses and factories, where a lot of drums need to be transported around a large area. They come in various weight capacities, making them ideal for all types of drums.

Dual-Purpose: These are versatile and can be used to transport both drums and other heavy items. They come with adjustable clamps to hold the drums securely and have durable wheels for easy movement. Check out the range of Industrial Carts & Trolley available on our website too.
What are the advantages of using a drum trolley?
Using them for your drum handling needs comes with many advantages.

These are some of the key benefits of using them:

Enhanced Safety:
1. They minimize the risk of injury when handling heavy drums.
2. They facilitate safe and effortless transportation, thereby reducing the chances of risk of accidents and injuries.

Increased Efficiency: By utilizing trolleys, you can enhance the efficiency of your drum handling operations.These trolleys enable quick and easy movement of drums, saving time and reducing the manual effort required for transportation.

Versatility: They are available in various types and sizes, making them suitable for diverse drums and applications. They can handle drums of different weights, sizes, and types, providing a versatile option for businesses in various industries.

Cost-Effective: They are a cost-effective solution for drum handling. They eliminate the need for manual lifting, which can lead to injury and increased labour costs. They are also durable and long-lasting, reducing the need for frequent replacements.

Improved Storage: These can help you better organise your drum storage area. It can be used to move drums around the storage area, making it easier to stack and store them.
How do you choose the right drum trolley for your needs?
The significant pointers are as follows:

Load Capacity: The first factor to consider is the load capacity of the trolley. Make sure that the trolley can handle the weight of your drums. Consider the size and weight of your drums when choosing a trolley.

Type of Drum: Consider the type of drum you'll be handling. Different types of trolleys are designed to handle different types of drums, such as steel or plastic drums. Make sure you choose a trolley that is compatible with the type of drum you have.

Manoeuvrability: Consider the manoeuvrability of the trolley. Make sure it can easily navigate around your workspace, including tight corners and narrow passages. Look for features like swivel wheels or handlebars to ensure easy manoeuvrability.

Durability: Choose a trolley that is built to last. Look for trolleys made of sturdy materials like stainless steel drum trolley, which can withstand the rigours of regular use.

Price: Finally, consider the price of the trolley. Look for a trolley that is within your budget while still meeting all of your requirements.

These factors, can help in selecting the right trolley for your needs. You can find varities to choose from, including drum handling trolleys, Shop now and find the perfect trolley for your business!
Why are drum trolleys important in material handling?
Efficient: They are designed to transport heavy drums with ease, improving overall productivity and efficiency in material handling operations.

Safety: Using them reduces the risk of workplace injuries caused by manual lifting and carrying of heavy drums.

Manoeuvrability: They are designed to be easily manoeuvred, allowing for easy navigation in tight spaces and around obstacles.

Cost-effective: You can find the product at the best pricing at online platform that assure quality. It minimises the need for maintenance and replacement of damaged drums, and improving overall productivity.

Time-saving: Using them saves time by allowing for the quick and easy transport of drums, improving overall workflow in material handling operations. Check out the range of Laundary Kart on our website which is related to our premium product.
How do you properly use a drum trolley?
Using them can make transporting and lifting heavy drums a breeze. Read the tips on how to properly use them:

1. Inspect them for any damages or defects before use.
2. Ensure that the drum is secured onto the trolley properly and is not too heavy for the trolley to handle.
3.Position yourself in front of them and grasp the handle firmly.
4. Tilt the drum tilting trolley backwards using the handle and push it towards the desired location.
5. When moving up or down stairs, use caution and take it one step at a time.
6. Always keep a clear view of where you're going and any obstacles in your way.
7. When parking the trolley, make sure it's on a flat surface and the wheels are locked.
8. After use, clean them and store it in a safe and dry location.
9. Check the range of drum lifter trolleys on our website.
What are the safety considerations when using a drum trolley?
When using them, it's important to take safety into consideration to avoid accidents or injuries. Read all the safety considerations to keep in mind:

1. Ensure that they are suitable for the weight and dimensions of the drum being moved.
2. Make sure that the drum is securely fastened to the trolley before moving it.
3. Be aware of any obstacles or potential hazards in the surrounding area, such as uneven surfaces, stairs, or doorways, and plan the route accordingly.
4. Always push the trolley from behind rather than pulling it.
5. Use caution when turning corners to prevent the drum from tipping over.
6. Avoid overloading the trolley beyond its weight capacity.
7. If the trolley is equipped with brakes, make sure they are engaged before loading or unloading the drum.

You can check out the website for barrel lifting trolleys.
Drum Trolley - Frequently Asked Questions (FAQs)
1. What types of drum trolleys are available?
There are various types of them available such as manual, hydraulic, stainless steel, 200 litre drum trolleys, and more.
2. What is the weight capacity of a drum trolley?
The weight capacity of them can vary depending on the type and model. Some of them can handle up to 500 kg or more.
3. How to be safe when using a drum trolley?
Always follow the manufacturer's instructions and guidelines for using a trolley. Make sure the drum is properly secured on the trolley and does not exceed the weight capacity of the trolley. Use caution when moving the trolley, and always keep a clear path to avoid accidents or collisions. Check our range for oil barrel trolleys.

Welcome To Industry Buying
Scan the QR code
OR
Click to Chat with a Specialist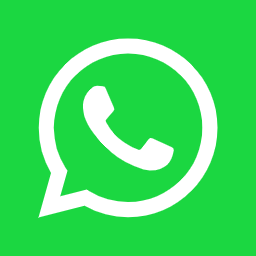 Thank You
for your valuable feedback


Please enter your e-mail address and we will send you a confirmation mail to reset your password.
Forgot Password
Reset Password
Do you want to add Nestle 3 Options Coffee Tea Vending Machine to cart?
Enter Details for faster checkout