Steel Rack
How are Steel Racks multipurpose?
Steel racks have a wide range of uses in various industries and settings, and it is easy to say why! They are in high demand due to their qualities including resistance to usability, corrosion, sturdiness, sturdy construction, high strength, and low maintenance requirements. They are produced in accordance with established industry standards using the most recent technology and quality-tested raw steel rack material. They come in various shapes, sizes, and materials such as metal rack, wood rack or plastic ones and are used in homes or warehouses to store pallets of goods. Steel storage systems are safe as well as excellent for maximising space and boosting efficiency. Even in the agriculture industry, steel racks are used to store and transport heavy equipment such as tractors, plows, and other farm machinery.


Most common uses of steel racks:
Steel racks are versatile and durable storage solutions that are widely used in a variety of industries and settings. Be it steel rack for kitchen or racks used in industries, there are some common purposes that they serve.

1. Storage: Steel racks are commonly used for storage in warehouses, retail stores, and other commercial settings. They are designed to hold heavy loads and can be customized to fit specific storage needs. You can maximise your space using steel storage racks!

2. Organisation: Steel racks are also useful for organizing items in a variety of settings, from offices to garages. They can be used to hold books, files, tools, and other items, making it easier to find what you need quickly.

3. Display: Steel racks are often used for display purposes in retail settings, such as displaying clothing or other merchandise. They can also be used to display artwork or other decorative items in homes or galleries.

4. Transportation: Steel racks are commonly used in the transportation industry to secure cargo during shipping. They are designed to withstand the rigors of transportation and can be easily loaded and unloaded.
Why should you choose Steel Racks over any other racks:

a) Durability: Steel may be used for a wide range of applications for a very long time since it is made of hard alloy and has a very strong resistance to general wear and tear. With the power of resilience to rust, steel comes out as a durable metal rack stand.

b) Luster: The attractive shiny luster is one of the key components steels are great material to be used for making appealing racks.

c) Ductility: Thanks to its malleability being one of the key features, steels can be compressed into sheets with different thicknesses and can be molded of favorable shapes without the fear of breaking.

d) Tensile Strength: Steel cannot be readily fractured or broken because of its incredible tensile strength. It can withstand stress while supporting a load which again makes it a great option for being used for production of racks.
Best Selling Brands at Industrybuying and their Exceptional Features
a) Alija: Alija is one of the leading brands when it comes to steel racks. They sell various racks which are different in shelf number and heights. Their rack is made of slotted angle metal, which is durable and can withstand heavy loads.
b) Blue Boy : The multipurpose racks of Blue Boy come in different sizes and colours. They are made of premium quality materials like wood, and alloy steel.
c) PREMIER : The Premier steel racks allow you to store more of your items in less space as they come with three and more shelves. With the width size more than the average, they are a better choice if you are thinking of purchasing a metal storage rack.
d) JALAL: Buy open slotted steel racks from Jalal, one of the popular and trusted brands which can hold a variety of items, including books, files, tools, and other small to medium-sized items.
Top Selling Steel Racks at Industrybuying
IndustryBuying is highly regarded for its promptness, quality, and affordability. Some of the best-selling stainless steel racks for storage that you can find on this website are:

Beside the above mentioned products, we offer other brands of different brands at unbelievable stainless steel rack price.
Why Choose Industrybuying for Ordering Steel Racks?

Industrybuying is listed as the most illustrious B2B supplier of a comprehensive assortment of industrial products, office supplies, storage utility and other business-related products. We work in collaboration with leading manufacturers and trusted brands that deliver quality-assured products at wholesale rack price. We offer a selection of metal steel racks and other related products. We offer an incomparable stainless steel rack price along with the freedom to choose from a range of variety, colours and brands.
Steel Racks - Frequently Asked Questions (FAQs):
1. What is the use of a steel rack?
Steel racks are mostly used for storage purposes in homes, warehouses and commercial spaces. They also fulfill the need of good organisation, display and even transportation as they come in different shapes and sizes.
2. What are the three common types of racks?
Though there are many different types of racks, three common types that are divided on the basis of their purpose are: Server Racks, Retail Display Racks & Warehouse Pallet Racks. While the server racks are used to house servers and other IT equipment in data centers, the retail display racks and Warehouse Pallet Racks are used in retail stores to display products.
3. Is it cheaper to build or buy shelves?
Building a wooden or steel rack stand by yourself is cost effective as you can get the raw material on discount. However, in this fast paced life the idea of buying a shelf surpasses building one, as it consumes a lot of effort and time.
4. Which is better steel roof rack or aluminum?
When compared, aluminium roof racks are found better as they are lighter and stronger than steel bars. In addition to being easy to install and portable, they have higher weight capacities making them useful for carrying heavier stuff.

Welcome To Industry Buying
Scan the QR code
OR
Click to Chat with a Specialist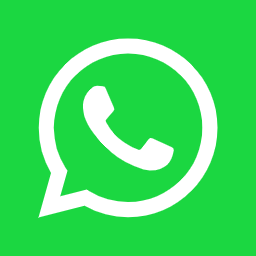 Thank You
for your valuable feedback


Please enter your e-mail address and we will send you a confirmation mail to reset your password.
Forgot Password
Reset Password
Do you want to add Nestle 3 Options Coffee Tea Vending Machine to cart?
Enter Details for faster checkout