Web Slings
Buy Web Slings Online At Industrybuying
Web slings are widely used multipurpose slings. They are durable, inexpensive and easy to rig. They are far lighter and more flexible than chains and are used to reduce the scratching and denting of loads.


The performance of the nylon web sling isn't affected by grease or oil and they are also resistant to alkaline chemicals. However, they are not well suited for use in acidic environments or near bleaching agents. On the other hand, polyester webbing sling can be used in acidic environments and near bleaching agents, but they should never be used in an alkaline atmosphere.
Types of Web Slings
These slings are the most widely used lifting accessories. The web slings are of great assistance in any lifting application and can be used as explained below:

(A) Eye and Eye Web Sling-
This webbing sling belt contains an eye shape on each of its ends, its flexibility and light weight make it very versatile. It can also protect loads from scratches and dents while lifting.


(B) Endless/ Infinite loop Web Sling-
This sling can be rotated throughout its use to minimise repetitive use damage and wear.
Best Web Slings on Industrybuying
Advantages of using web slings
1. Versatility-
Synthetic slings are a versatile and sturdy choice. They are appropriate for jobs such as shipping and construction, as well as industries with heavy objects.

2. Flexibility-
Synthetic materials provide a flexible grip that reduces overall safety risks. The synthetic fibres easily grasp uneven and rigid loads, increasing job efficiency. These fibres are more suitable for jobs dealing with fragile objects, reducing the risk of scratching, crushing, or damaging these objects.

3. Chemical Resistance-
Synthetic web slings are created by combining different types of synthetic materials together. These synthetic materials have varying resistance to corrosion and chemical exposures. For example, nylon slings have a higher resistance to alkaline conditions. In contrast, polyester slings possess a higher resistance to acidic chemicals.

4. Abrasion Resistance-
These web slings are constructed with strong, flexible fibres that are abrasive-resistant. They have been woven with abrasion-resistance layers to ensure safety and security while in use. This property makes them ideal for jobs where heavy objects need to be lifted.

5. Cost Efficient-
Web sling is a cost effective way for sorting out all the applications related to material handling. The alternatives for web slings are more expensive, for instance alloys.
Precautions
➧ Web sling is one of the main pieces of equipment in lifting work, especially for scaffold construction. To ensure safety and quality of hoisting work, we need to pay attention to the following points when using web sling:
➧ To prevent damage to the webbing sling and goods do not overload, please check the maximum working load on the label of the lifting belt.

➧ Do not twist or cross the web sling.

➧ Do not use it if the product is visibly damaged.

➧ The sling must be towed with extreme caution to prevent injury.

➧ Overloading can increase the risk of failure and cause damage to the sling.

➧ The lifting process must be as smooth as possible, and the lift should not spread out over the body of the sling.
Brands to choose from
Many well-known and trusted brands are available at Industrybuying that provide top-quality web slings, the brands are SAFELIFT, Grip, Sankalp, Boltz Corporation, Glider, Garware and Ferrotech.
Why shop with Industrybuying?
Industrybuying has been in operation since 2013. It is an online platform which features an exclusive range of utility products for all industrial purposes. At present, the website maintains a fully catalogued collection of over 3.5 Lac SKUs from brands all across the globe. The wide range of products from known international and national brands is there to meet all your requirements.

Welcome To Industry Buying
Scan the QR code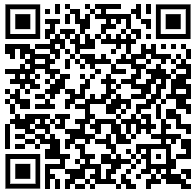 OR
Click to Chat with a Specialist
Thank You
for your valuable feedback


Please enter your e-mail address and we will send you a confirmation mail to reset your password.
Forgot Password
Reset Password
Do you want to add Nestle 3 Options Coffee Tea Vending Machine to cart?
Enter Details for faster checkout