Back Support
A Comprehensive Guide to Back Support
Back support, also known as lumbar support or brace, is an essential tool for maintaining proper posture and preventing back pain. Our backrest offers exceptional support, ensuring optimal alignment and relieving pressure on your lower back. With features such as adjustable straps and ergonomic designs, these supports cater to individual needs.

Choose from a variety of options, including back belt and backrests, to suit your requirements. Benefit from the finest quality support at an affordable lumbar belt price from Industrybuying.


What are the types of back
support
?
Whether you're looking for lumbar support, a belt, backrest, brace, or more, we have you covered. Our products provide comfort, stability, and promote proper posture.

1. Lumbar: These types of these supports are specifically designed to target and provide support to the lower back or lumbar region. They help alleviate lower back pain, promote proper spinal alignment, and offer stability during daily activities or exercise.
2. Back Belt: These belts, also known as lumbar belts or weightlifting belts, are commonly used during physical activities that involve heavy lifting or strenuous movements. They provide compression and support to the entire back, reducing the risk of injury and promoting proper posture.
3. Backrests: Backrests are ergonomic supports designed to provide comfort and support while sitting or resting. They are commonly used in office chairs, car seats, or furniture to help maintain proper spinal alignment and reduce strain on the back.
4. Back Brace: These braces offer comprehensive support and stability to the entire back. They are commonly used for post-surgical recovery, injury prevention, or to provide additional support for individuals with chronic back conditions. These braces are adjustable and provide varying levels of compression and support.
5. Adjustable Lumbar Belts: These types of these supports come with adjustable straps or buckles, allowing users to customize the level of support and fit based on their individual needs. They provide targeted compression and support to the lumbar region and are ideal for individuals who require personalized support.
6. Posture Correctors: Posture correctors are designed to improve posture by aligning the shoulders and spine. They help train the muscles and promote proper alignment, reducing back strain and discomfort.
7. Maternity Supports: Maternity supports, also known as pregnancy belts or belly bands, are specifically designed to provide support and alleviate back pain during pregnancy. They help support the growing belly, reduce pressure on the lower back, and promote better posture.
8. Seat Cushions: Seat cushions with built-in support are used to provide comfort and support while sitting for extended periods. They help distribute weight evenly, reduce pressure on the lower back, and improve sitting posture.

Who uses a
Back Support
?
Back support is used by:

a) Athletes and sports enthusiasts who engage in physical activities that put strain on their back, such as weightlifting, running, or playing sports.
b) Individuals with jobs that require prolonged periods of sitting or standing, such as office workers, drivers, or construction workers.
c) People who have experienced back injuries or suffer from chronic back pain.
d) Healthcare professionals, including doctors, nurses, and caregivers, who need to provide support and assist patients with back issues.
e) Individuals recovering from back surgery or other back-related medical procedures with medical clothing.
f) Pregnant women seek additional support for their growing belly and to alleviate back discomfort.
g) Elderly individuals who may experience age-related back problems and require extra support.
h) Individuals with conditions such as scoliosis, herniated discs, or arthritis, who benefit from the added stability provided by a support.
i) People involved in manual labor or heavy lifting tasks that put strain on the back muscles.
j) Individuals who prioritize proper posture and want to prevent back pain and promote spinal health.


Where is back
support
commonly used?
Our high-quality products, including support and back belt, find applications in various settings. Here are the common places where these supports are utilized:

i) Medical Facilities: These supports are commonly used in medical facilities such as hospitals, clinics, and doctor's offices. They are utilized for patient care and recovery, providing support and fitness and health care stability to individuals with back issues.
ii) Fitness Centers and Gyms: These supports find applications in fitness centers and gyms where individuals engage in workouts and exercise routines. They help maintain proper posture, prevent back strain, and provide added support during weightlifting or strenuous activities.
iii) Industrial and Construction Sites: Workers in industrial and construction settings often perform physically demanding tasks that put strain on their backs. These supports are used to provide additional support and reduce the risk of back injuries during lifting, bending, or repetitive motions.
iv) Office Environments: These supports are commonly used in office environments to promote proper posture and alleviate back strain caused by long hours of sitting and desk work. They provide support to the lower back and help prevent discomfort or pain associated with sedentary work.
v) Gynecology and Infant Care Facilities: These supports are utilized in gynecology and infant care to ensure proper care and support for patients in these specialized areas. They aid in providing comfort and stability during examinations, treatments, or recovery processes.
vi) Sports Arenas and Stadiums: Athletes often wear these supports during training sessions and competitions. These supports offer additional stability, reduce the risk of back injuries, and help maintain proper posture during intense physical activities.
vii) Rehabilitation Centers and Physical Therapy Clinics: Backrest play a crucial role in rehabilitation centers and physical therapy clinics. They assist in the recovery and rehabilitation process by providing support, promoting proper alignment, and reducing strain on the back.
viii) Home Use: Many individuals use these supports at home to improve comfort, support their backs, and alleviate back pain. They are particularly beneficial for individuals with chronic back conditions, recovering from injuries, or seeking extra support during everyday activities.
ix) Transportation Industry: These supports are utilized in the transportation industry, including truck drivers, delivery personnel, and pilots, to provide comfort and support during long periods of sitting or driving.
x) Elderly Care Facilities: These supports are commonly used in elderly care facilities to provide added stability and support for seniors who may experience age-related back issues or require assistance with mobility.
xi) Sporting Activities: These supports are popular among athletes and sports enthusiasts participating in various sporting activities such as weightlifting, golfing, tennis, or basketball. They help prevent back strain and provide support during intense movements.
What are the advantages of a
back support
?
Various advantages of back support include:

1. Improved Posture: These supports promote proper spinal alignment, helping improve posture and reducing the risk of poor posture-related discomfort and pain.
2. Enhanced Stability: These supports provide additional stability to the back muscles and spine, reducing the risk of strains or injuries during physical activities or repetitive movements.
3. Pain Relief: By offering targeted support to the lower back, supports help alleviate back pain and discomfort caused by muscle tension, injuries, or conditions such as sciatica.
4. Rehabilitation Aid: These supports can assist in the rehabilitation process after back surgery or injuries, providing support and promoting proper healing and recovery.
5. Versatile Use: Suitable for various sectors such as medical facilities, fitness and healthcare settings, gynecology, and infant care, our supports cater to diverse needs.
6. Reduced Strain: These supports help distribute the weight and load on the back more evenly, reducing strain on specific areas and preventing excessive stress on the muscles and spine.
7. Increased Comfort: These supports provide cushioning and padding, enhancing comfort during prolonged sitting or standing periods, allowing for better focus and productivity.


Top selling products of Industrybuying:
Frequently Asked Questions Related to Back Support
1. What is the purpose of a back support belt?
A support belt, also known as a lumbar belt or back brace, is designed to provide stability and support to the lower back region. It helps reduce the risk of injuries, strains, and discomfort during physical activities or heavy lifting. The belt compresses the abdominal area and offers targeted support to the lumbar spine, promoting proper posture and reducing strain on the back muscles.
2. How does a backrest provide lumbar support?
A backrest is a supportive cushion or structure attached to a chair or seat. It provides support by maintaining the natural curve of the lower back, promoting proper spinal alignment. The backrest is ergonomically designed to fit the contours of the back, offering support and reducing pressure on the lumbar region. By providing proper support, it helps alleviate back pain, reduce fatigue, and improve sitting posture.
3. What factors should I consider when choosing a support brace?
When selecting a support brace, several factors should be considered. Firstly, assess the level of support required based on your specific needs, such as injury recovery, postural correction, or preventive measures. Secondly, consider the adjustability and fit of the brace to ensure a comfortable and secure fit for your body shape and size. Additionally, check the quality and durability of the brace to ensure long-lasting support.

Welcome To Industry Buying
Scan the QR code
OR
Click to Chat with a Specialist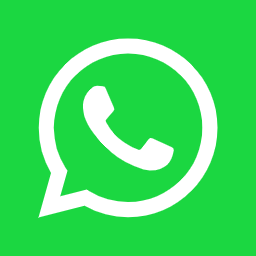 Thank You
for your valuable feedback


Please enter your e-mail address and we will send you a confirmation mail to reset your password.
Forgot Password
Reset Password
Do you want to add Nestle 3 Options Coffee Tea Vending Machine to cart?
Enter Details for faster checkout