Ohp Sheet
Everything You Need To Know About OHP Sheet
This sheet, also known as Overhead Projector sheet, is a type of transparent plastic sheet used for making presentations and slideshows. It is commonly used in educational institutions, offices, and business meetings. Transparent sheets are easy to write on and can be reused multiple times, making them a cost-effective solution for presentations.


How is an OHP sheet used?
These sheets are a versatile tool used in offices, classrooms, and other settings for presentations and visual aids. Here are some common uses for transparent sheets:

a. Create presentations with text, images, or diagrams
b. Draw graphs or charts for lectures or meetings
c. Display images or photos for a slideshow
d. Use as an overlay to highlight specific parts of a document or map
e. Create reusable templates for easy note-taking or drawing


You can find a variety of transparent sheet sizes and finishes, including A4 size, glossy or matte lamination sheet, and 1mm laminate sheets at affordable prices. For those interested in office machines can buy the product at affordable price. transparent sheets are a must-have. You may also want to check out these machines for binding your presentations or documents.


Where is it commonly used?
If you're curious about where OHP sheet is commonly used, we've got you covered! Here are some of the most common settings where you might find these heets:

a. Offices and businesses for presentations and meetings
b. Classrooms and educational settings for lectures and visual aids
c. Conferences and trade shows for showcasing products or services
d. Art and design studios for tracing or drawing templates
e. Architecture and engineering firms for creating diagrams or blueprints
f. Non-profit organizations and community groups for fundraising events or presentations
g. Science labs for displaying research data or experiments
h. Medical facilities for patient education or presentations
i. Government agencies for training or informational sessions
j. Religious organizations for sermons or teachings


Transparent sheets are an essential tool for anyone looking to create professional-looking presentations or visual aids. With their transparent and durable design, they can be used over and over again for a variety of purposes. For those interested in office supplies or machines, these sheets are a must-have. You may also want to check out laminate price, lamination sheet roll, and A4 lamination sheet prices for additional supplies to enhance your presentations.


What are the types of OHP sheets?
If you're in the market for an OHP sheet, you may be wondering what types are available. Here are some common types of these sheets:

a. Clear: These are the most common type of OHP sheet and are completely laminate sheets price transparent, allowing you to project your image or text onto a surface.
b. Matte sheets: These sheets have a slightly frosted or textured surface to reduce glare and make the projected image easier to see.
c. Inkjet sheets: These sheets are specifically designed for use with inkjet printers and can produce high-quality prints that are suitable for use with an overhead projector.
d. Color sheets: These sheets come in a variety of colors and are great for creating attention-grabbing visuals or presentations.
e. Premium sheets: These sheets are made with higher-quality materials and are designed to produce sharper, clearer images. They are often more expensive than standard transparent sheets.
f. Self-adhesive sheets: These sheets have a sticky backing that allows them to be easily attached to any surface, making them great for creating temporary signs or presentations.
g. Heavyweight sheets: These sheets are thicker and more durable than standard sheets, making them less likely to tear or wrinkle during use.
h. Write-on sheets: These sheets can be written on with a dry-erase marker, making them great for interactive presentations or classroom activities.


To buy any office supplies suitable for your office needs like laminating machine, different kinds of sheets and stationary products are available at affordable prices.

What are the benefits of using the OHP Sheet?
These sheets are commonly used in office and school presentations, but they have many more features beyond just being used for presentations. Here are some of the key features of using these sheets:

a. High transparency and excellent light transmission, which makes them ideal for projection purposes
b. Can be used with laser or inkjet printers, making them versatile for various printing needs
c. Resistant to scratches and smudges, ensuring the printed material remains clear and legible
d. Available in different sizes, including A4 and A3, to cater to different presentation needs
e. Can be laminated for added protection against wear and tear, as well as moisture damage
f. Cost-effective compared to other alternatives such as electronic projectors


By using these sheets and glossy lamination sheets, you can ensure that your presentations are clear, professional-looking, and easy to read. They are an essential tool for any office, school, or presentation setting.

What are the advantages of the OHP sheet?
OHP Paper are versatile and widely used in offices, schools, and other settings due to their many advantages, including:

a. Clarity: These sheets are designed to produce clear and crisp images and text, making them ideal for presentations and other visual aids.
b. Durability: These sheets are made with a strong and durable plastic material that can withstand wear and tear, making them long-lasting and cost-effective.
c. Ease of use: These sheets are easy to print on and can be used with a variety of printers and copiers, making them a convenient choice for busy offices and classrooms.
d. Customization: These sheets come in a range of sizes and finishes, including matte and glossy, allowing users to choose the right sheet for their specific needs.
e. Cost-effective: These sheets are an affordable alternative to other types of presentation materials, such as posters or banners.
f. Compatibility: These sheets are compatible with most overhead projectors, making them a popular choice for presentations and lectures.
g. Reusability: These sheets can be easily wiped clean and reused multiple times, reducing waste and saving money.
h. Transparency: These sheets are transparent, allowing users to layer multiple sheets on top of each other to create unique visual effects and presentations.
i. Portability: These sheets are lightweight and easy to transport, making them a convenient choice for on-the-go presentations and meetings.
j. Versatility: These sheets can be used for a wide range of applications beyond just presentations, including creating templates, tracing images, and more.

There are also matte lamination sheets that are available along with other supplies for your convenience.


Frequently Asked Questions Related To ohp sheet
1. What is the price range of these sheets and how do they compare to other lamination papers?
The price of these sheets varies depending on the size and thickness, but generally, they are affordable compared to other lamination paper. You can find these sheets in A4 size, with prices ranging from Rs. 200 to Rs. 500 for a pack of 100 sheets.
2. What are some common uses of the OHP sheet in offices and schools?
These sheets are commonly used in presentations, lectures, and seminars to display visual aids such as slides, graphs, and images. They are also used in schools for teaching purposes, such as drawing diagrams or showing examples of handwriting.
3. Can these sheets be used with comb binding machine for creating booklets or reports?
Yes, these sheets can be used with these machines to create booklets or reports. The sheets can be punched with holes to fit the comb binding spine and then bound together to create a professional-looking document.

Welcome To Industry Buying
Scan the QR code
OR
Click to Chat with a Specialist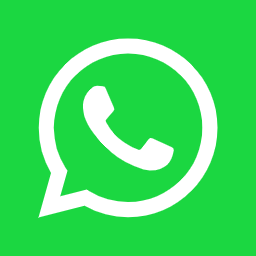 Thank You
for your valuable feedback


Please enter your e-mail address and we will send you a confirmation mail to reset your password.
Forgot Password
Reset Password
Do you want to add Nestle 3 Options Coffee Tea Vending Machine to cart?
Enter Details for faster checkout