Paper Shredder

Ships within 3 days
Rs. 11,199
Rs. 1,980

/ Piece
82% OFF! You save Rs. 9219!

Ships within 3 days
35% OFF! You save Rs. 709!
Buy Top Quality Shredder Machine Online
A paper shredder machine is a mechanical device used to cut paper into small pieces, making it difficult to read or reconstruct sensitive or confidential documents. The machine feeds paper into rotating blades that shred the paper into small, confetti-like pieces.

Paper shredders are commonly used in offices, homes, and businesses to protect sensitive information from being stolen or misused. Some paper shredders can also shred other materials, such as credit cards, CDs, and DVDs.

When choosing a paper shredder machine, it's essential to consider its capacity, security level, and noise level. Additionally, it's essential to properly maintain and lubricate the shredder to ensure it operates smoothly and effectively. If you are looking to buy office supplies, then shredder machines or spiral binding machines are also available at your favourable prices.


What are the benefits of using a paper shredder?
Enhanced Security

: One of the significant benefits of a paper shredder is that it can keep information safe from falling into the wrong hands. By shredding documents that contain personal or confidential information, you can prevent identity theft and other types of fraud.

Space Saving

:

A paper shredder machine

can also help you save space by reducing the amount of paper clutter in your home or office. Shredded paper takes up significantly less space than whole sheets, allowing you to store more information in a smaller area.

Recycling

: Shredded paper can also be recycled more easily than whole sheets of paper. By shredding your paper before recycling it, you can help minimise the environmental impact of your paper usage.

Cost Savings

: Shredding your own documents can also save you money in the long run. Rather than paying for a professional shredding service, you can simply invest in a paper shredder and handle the job yourself.

Convenience

: Finally, having a

paper shredder

on hand can be extremely convenient. Rather than having to hold onto old documents or make a special trip to a shredding facility, you can simply shred your documents at home or at the office, making the process quick and easy.


How many types of shredders are there?
There are several types of paper shredders available on the market, including:


Strip-Cut Shredders

: This shredder cuts paper into long, thin strips. It is the least secure type of shredder as the strips can be reassembled with effort.

Cross-Cut Shredders

: This shredder cuts paper into small, rectangular pieces. These shredders are more secure than strip-cut shredders, as it is much harder to reassemble the shredded documents.

Micro-Cut Shredders:

This type of shredder is similar to cross-cut shredders but cuts paper into smaller pieces, making it more secure. Micro-cut shredders are often used for shredding confidential or sensitive documents.

Commercial Shredders

: These are heavy-duty shredders designed for use in offices, government agencies, and other organisations that generate a large volume of paper waste.

Personal Shredders

: These are smaller, less powerful shredders designed for home or personal use. They are often less expensive than commercial shredders but might need more durability and reliability.

Speciality Shredders: These shredders are designed for shredding specific types of materials, such as CDs, DVDs, credit cards, or other types of media. They are often more expensive than standard paper shredders. Still, they can be handy for businesses or individuals who need to dispose of sensitive data on these media types.


How to use a paper shredder?
Using a paper shredder is a relatively simple process. Here are the basic steps:


Plug in the shredder:

Ensure that the shredder is plugged into an electrical outlet and switched on.

Check the shredder's capacity:

Most shredders have a maximum sheet capacity. Check the user manual or the label on the shredder to find out how many sheets you can shred at one time.

Prepare the documents

: Remove any staples, paper clips or other bindings from the records you want to shred. Also, ensure that the papers are free from foreign objects like tape, glue or plastic.

Turn on the shredder:

Most shredders have an on/off switch. Turn on the shredder and wait for it to warm up.

Start shredding:

Place the documents into the shredder feed opening, one sheet at a time or per the shredder's maximum capacity. The shredder will automatically pull the paper in and shred it.

Clear any jams:

If the shredder jams, turn it off and unplug. Carefully remove any jammed paper and then restart the shredder.

Empty the bin:

When the shredder bin is full, turn off the shredder, unplug it and remove the bin. Empty the bin and then replace it in the shredder.

Turn off the shredder: Once you're done shredding, turn off the shredder and unplug it from the electrical outlet.


It is important always to follow the manufacturer's instructions and safety precautions when using a paper shredder.


Why Choose Industrybuying?
Industrybuying is a leading e-commerce company for B2B consumers. Here you can purchase wholesale products like industrial shredder machines, which offer huge discounts and deals. Industrybuying is the perfect platform to buy products like currency counting machine or laminating machine. You'll find the original product with an onsite manufacturer warranty. Industrybuying also offers payment through BNPL (Buy Now Pay Later) wallet to instantly check out the best paper shredders online.


Frequently Asked Questions Related To Paper Shredders
1. What is the difference between strip-cut and cross-cut shredders?
A strip-cut shredder cuts paper into long, thin strips, while a cross-cut shredder cuts paper into small, confetti-like pieces. Cross-cut shredders provide a higher level of security than strip-cut shredders.
2. Can a paper shredder shred other materials besides paper?
Some paper shredders can also shred credit cards, CDs, DVDs, and other small items, but it is important to check the shredder's specifications before attempting to shred these materials.
3. Is it safe to use a paper shredder?
As long as you follow the manufacturer's instructions and safety guidelines, it is generally safe to use a paper shredder. However, it is important to keep fingers and loose clothing away from the shredder blades to avoid injury.

Welcome To Industry Buying
Scan the QR code
OR
Click to Chat with a Specialist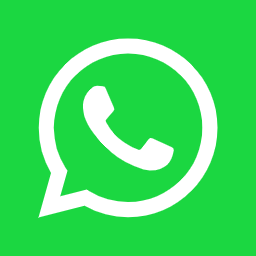 Thank You
for your valuable feedback


Please enter your e-mail address and we will send you a confirmation mail to reset your password.
Forgot Password
Reset Password
Do you want to add Nestle 3 Options Coffee Tea Vending Machine to cart?
Enter Details for faster checkout