Impact Drills
What Are Impact Drills?
An impact drill which is also known as an impact driver, is a powerful tool to drill holes and drive screws into various materials such as wood, metal, and concrete. It uses a combination of rotational force and percussive force to deliver high torque and speed.
Unlike a standard drill, which only rotates the bit, an impact drill machine delivers rapid force bursts in a back-and-forth motion. It helps drive screws more efficiently and with less effort, making it a popular choice for professionals and DIY enthusiasts.
Impact drills typically have a hexagonal chuck that accepts hex-shank drill bit set and screwdriver bits. They are available in both corded and cordless models, with cordless models offering greater portability and convenience. Some models also feature adjustable torque settings, variable speed control, and built-in LED lights to improve visibility in dimly lit areas.
What Are The Types Of Impact Drills?
There are several types of impact drills available, each with its own unique features and advantages. The most common types of impact drills are:
1.Cordless Impact Drill: These drills are battery-powered, making them convenient to use and highly portable. They are suitable for use in areas where there is no power supply, such as outdoor worksites. Cordless impact drills come in various sizes, from compact models for light-duty tasks to heavy-duty models for more demanding applications.
2.Corded Impact Drill: These drills are powered by electricity and are ideal for heavy-duty tasks. These electric impact drills provide consistent power and don't require batteries to be recharged. However, they are not as portable as cordless models, and you need to be near an electrical outlet.
3.Hammer Drill: These hammer drills are designed for drilling into hard surfaces such as concrete, stone, and brick. They use a rotary hammering motion to break up the material, making them more effective than standard drills for heavy-duty drilling.
4.Right Angle Impact Drill: These impact drills are designed for use in tight spaces where traditional impact drills can't reach. They have a compact head and a 90-degree angle that allows you to work in hard-to-reach areas.
5.Hex Impact Driver: These are specialized impact drills that are specifically designed for driving screws and bolts. They have a hexagonal chuck that accepts hex-shanked bits, making them ideal for use with screwdriver bits.
6.Brushless Impact Driver: These drills are cordless impact drills that use a brushless motor instead of traditional brushed motors. Brushless motors are more efficient, run cooler, and have a longer lifespan, making them a popular choice among professionals.

There are many different types of impact drivers available, each with its own unique features and benefits. When choosing an impact drill, consider the type of work you will be doing and choose the one that best suits your needs.
What Are The Uses Of Impact Drills?
Impact drills are versatile power tools that are commonly used in a wide range of applications. Some of the most common uses of impact drills include:
1. Drilling Holes: Impact drills can be used to drill holes in a variety of materials, including wood, metal, plastic, and concrete. They can be equipped with a wide range of drill bits to accommodate different sizes and types of holes.
2. Driving Screws: Impact drivers are also commonly used to drive screws into various materials. The impact function of the drill makes it easier to drive screws into hard materials and helps to prevent the screw from stripping or getting stuck.
3. Assembly and Disassembly: Impact drills are often used for assembly and disassembly tasks, such as assembling furniture, installing cabinets, and removing bolts and screws.
4. Automotive Work: Impact drill machines are commonly used in automotive work, such as changing tires, removing bolts and screws, and repairing engines.
6. Masonry Work: Impact drills with hammering function are often used for masonry work, such as drilling into concrete or brick.
7. Electrical Work: These electric impact drills are commonly used in electrical work for drilling into walls or floors to install wiring or conduit.
The drill machine tools have a high speed and torque making them efficient and effective tools for drilling and driving in a variety of materials.
Best Brands for Buying Hand Tools Pipe Bending Machine :
A number of brands available in the market are committed to providing their customers with the best pipe bending machines which support a long, durable life. These brands deliver top-notch quality screwdrivers at an affordable price. Some of the renowned brands that manufacture these products include the following: Bosch, Ingco, HiKOKI, Yato, Cheston and more. Find top quality drilling machines online at the website. You will also find other power tools such as painting tools at the website.
Top Selling Impact Drills At Industrybuying:
S. No

Product Name

Price

1

The Warrior 650W Impact Drill 13 mm YD-117

Rs. 1,280

2

Gaocheng GC-13Y 0-2800 RPM 650W

Impact Drill

Rs. 1,780

3

Hikoki 690 W Impact Drill Driver - D13VHS9Z

Rs. 7,480

4

Hikoki 550W

Impact Drill Kit

- DV10VSTSAZ9(KIT)

Rs. 4,880

5

BANSAL ARC 750w 2600rpm Corded Impact Drill (DU-ID-13)

Rs. 1,380

6

Yiking 3313-B 13 mm Impact Drill Machine

Rs. 1,480

7

Yiking 3310-B 20 mm Rotary Hammer Drill

Rs. 2,780

8

DCX 10 mm Cordless Hammer Drill & Impact Driver Kit, DCX-CHIO-25V

Rs. 4,380

9

DCX Cordless Screwdriver Drill Machine Kit with 10 mm Keyless Chuck

Rs. 3,990

10

Sauran 26 mm 1200 W Heavy Duty Reverse Forward Hammer with Drill Chuck & Chisels

Rs. 3,690
Industrybuying is not confined to impact drills and offers various other power tools that include painting tools.
Why Choose Industrybuying?
At Industrybuying, we aim to offer the best online shopping experience. Keeping quality and durability in mind, we are committed to providing top-notch customer service. We are one of the leading sellers of impact drills and other power tools including glue guns. Find affordable drilling machine online at Industrybuying. The online platform is directed towards providing exceptional quality products at the most affordable prices. The platform allows its customers to avail of all the comfort and convenience while doing online shopping. Our website is packed with the quality tools which are manufactured and sold at competitive prices.
IB boasts of providing 100% authentic products at wholesale rates. With experienced customer service professionals and category heads, you're sure to get the proper guidance to the best impact drills from Industrybuying.
Frequently Asked Questions:
1. Can you use an impact drill for everything?
Impact drills are used for all kinds of fasteners except for smaller ones. Impact drills are used in a large number of applications including masonry, electrical work and automotive work.
2. When should you use an impact drill?
Whenever there is a need for driving in a large quantity of fasteners and longer screws. Impact drivers can perform the task better than other kinds of drilling machines.
3.What is the purpose of an impact drill?
Impact drills or impact drivers have the ability to drive in a large number of fasteners quickly and efficiently. You can comfortably work with them without putting any extra effort on your hands.

Welcome To Industry Buying
Scan the QR code
OR
Click to Chat with a Specialist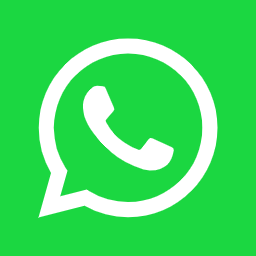 Thank You
for your valuable feedback


Please enter your e-mail address and we will send you a confirmation mail to reset your password.
Forgot Password
Reset Password
Do you want to add Nestle 3 Options Coffee Tea Vending Machine to cart?
Enter Details for faster checkout