Booster Pumps
Buy Booster Pumps Online At Industrybuying
A booster pump boosts flow and pressure and could be used for moving water from a tank or a household and even for a commercial application.
Working of the Booster Pump
A booster pump works exactly like a fan. It has blades that spin around, and it boosts air movement. It consists of a motor that makes the impeller spin, and the impeller is responsible for moving the water. It has an inlet and an outlet. While running, the fan blades push water at a high rate, thus increasing the flow of the water.
Different Components of the Booster Pump
Water booster pumps are essential to any household that needs to move water from one place to another. There are many types of water booster pumps, all with unique designs and features.
A water booster pump has several components. Most of these components are common across all models, but some may vary depending on the manufacturer and model.
The first component is a motor, which makes impellers spin. The impellers push water through inlet and outlet pipes, moving it from one place to another.
Next up is an impeller shaft that connects the motor to the impellers so they can spin freely.
Impellers come next—these are what propel the water through pipes. They're usually made out of plastic or metal because they need to be strong enough to withstand pressure but flexible enough not to break under stress from high pressure or flow rates.
Finally, there's an inlet pipe where water comes into the system and an outlet pipe where it exits after being pumped through it by impellers churning away inside their chambers at high speeds!
How to choose the correct Booster Pump
When choosing a booster pressure pump for your pipeline set up, it's essential to consider several factors. You want to make sure that the pressure pump you choose is compatible with your existing pipelines and can meet your pressure requirements.
You should also consider how much pressure you need in order to meet your goals. If you have low levels of pressure heads, then you should invest in a smaller model that won't require as much power from your system. On the other hand, if you have higher levels of pressure head, it's better to go with something larger so that it doesn't overwork itself trying to fill all those needs at once without having enough power behind it!
Uses
Booster pumps have various applications. If the household doesn't get enough pressure from the city supply, for instance, a booster pressure pump will be a great tool to increase the flow and pressure of the water to the house. Another use might be to repressurize water from a tank. If you collect water from a tank (like in rainwater harvesting systems), in order to use it, you will have to water pump it out of the tank and into the house and use it for your household needs. The booster pressure pump will help you to move that water.
Precautions
Your water pressure pump should have a pressure relief valve installed on both sides of the pipe so that if there is a leak anywhere along the way, the safety valves will immediately open and release any pressure buildup.
Once you've checked for leaks and ensured everything is in working order, it's time to connect those pipes. Make sure everything is sealed up tight with rubber gaskets and properly tightened down so nothing can escape from inside the unit.
Then install pressure gauges next to each side of the outlet flange so that when you open up those regulating valves later down the road (when everything is working perfectly), you'll know exactly how much pressure your machine generates at any given moment throughout its lifetime.
Brands to choose from
Many known and trusted brands are available at Industrybuying that provide quality booster pumps, namely, Crompton, Kirloskar, CRI, Wilo, JES, Damor, V-Guard, OMT ARSH, Grundfos, Standard, PowerHouse, Btali, Havells, HI-TECH, Sameer I-flo, Kemflo, Kent, JB Pumps, KSB and Usha.
Top selling Booster Pumps on IB
Why shop with Industrybuying?
Industrybuying came into operation in 2013 to inculcate and introduce the concept of industrial supply chains in India. Industrybuying is a one of its kind online platform featuring an exclusive range of utility products for all industrial purposes. Currently, our website maintains a fully catalogued collection of over 1.5 Lac SKUs from brands all across the globe.
Industrybuying is here to provide you with a smooth shopping experience. Our wide range of products (from national and international brands) is here to meet all your needs. We also have faster payment options alongside pay-later options to make shopping with us more convenient.

Welcome To Industry Buying
Scan the QR code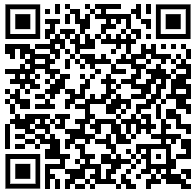 OR
Click to Chat with a Specialist
Thank You
for your valuable feedback


Please enter your e-mail address and we will send you a confirmation mail to reset your password.
Forgot Password
Reset Password
Do you want to add Nestle 3 Options Coffee Tea Vending Machine to cart?
Enter Details for faster checkout