Safety Goggles
Buy Safety Goggles Online At Industrybuying
Safety Goggles are used to protect the eyes from workplace hazards. They are available in a wide variety of styles and materials. The most commonly used safety glasses are made of plastic or glass, but other safety goggles can be made of metal, rubber or even leather.
The type of safety goggles you choose will depend on your needs and what kind of work you do. For example, you may only need regular protective glasses if you work in an office. Still, if you work in a factory or outdoors, you may need something more heavy-duty such as a welding goggle that protects against spark and dust particles.
Welding goggles are explicitly designed for welders who use arc welding torches to melt metal together to form one solid piece. These goggles must be strong enough to withstand the heat generated by these torches without melting away!
Chemical splash goggles protect against chemicals such as acids or solvents that could cause permanent damage if splashed into your eyes while working with them. They are usually made from plastic or glass with filters to block harmful UV rays from reaching your eyes.
Types of safety goggles
Safety goggles, also known as eye protection glasses, eye goggles, safety glasses, welding glasses etc, are used to protect your eyes from harmful particles. These can be classified into the following types, as per their usage:
Safety Goggles: The most common type of safety goggles is the one that is used while working with heavy machinery or dealing with any power tools. These goggles protect you from small particles and dust. This type of eyewear is also known as eye protection goggles.
Welding Goggle: Welding goggles are used for welding purposes where there is a lot of heat and sparks produced due to friction between two metal pieces which can cause damage to your eyes if not appropriately protected. A pair of welding goggles should be purchased by anyone working professionally or as a hobbyist at home because it protects your eyes from light and sparks produced during the process.
Chemical Splash Goggle: Chemical splash goggles or laboratory glasses are used when working with chemicals such as acids or bases, which can cause harm to your eyes if they come in contact with them. These glasses are a must-have for all the workers who deal with toxic and corrosive substances on a regular basis.
Best-selling products available on Industrybuying
Three reasons to use safety goggles
1. No bargaining with safety
People frequently ask why I need safety goggles when I have regular glasses. My glasses will protect me, so why do I need to bear additional expenses for some safety goggles? The answer is yes, and you need safety goggles to protect your eyes from UV rays, harmful particles and liquids.
2. Better safe than sorry
Eye injuries are expensive and can lead to monumental bills. A visit with an optometrist can easily cost you thousands. Therefore, it is advisable to use protective eyewear when you are at a risk of possible injury—for instance, working in a lab with strong chemicals while welding, etc.
3. Prevent irreversible damage
Accidents could lead to a complete or partial loss of vision. Repairing damaged portions of the eyes can be tricky. Often at times, it is impossible to restore complete vision after accidents. Hence, it is advised that protective equipment be worn at all times while working in hazardous circumstances.
Brands to choose from
Many well-known and trusted brands are available at Industrybuying that provide top-quality safety goggles: Udyogi, 3M, Nu Look, Karam, Honeywell, UFS, RPES, Abrigo, Venus, Yato, Robustt and Mallcom.
Why shop with Industrybuying?
Industrybuying came into operation in 2013 to inculcate and introduce the concept of industrial supply chains in India. Industrybuying is a one of its kind online platform featuring an exclusive range of utility products for all industrial purposes. Currently, our website maintains a fully cataloged collection of over 1.5 Lac SKUs from brands all across the globe.
Industrybuying is here to provide you with a smooth shopping experience. Our wide range of products (from national and international brands) is here to meet all your needs. We also have faster payment options alongside pay-later options to make shopping with us more convenient.

Welcome To Industry Buying
Scan the QR code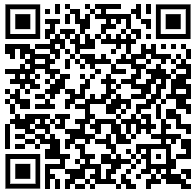 OR
Click to Chat with a Specialist
Thank You
for your valuable feedback


Please enter your e-mail address and we will send you a confirmation mail to reset your password.
Forgot Password
Reset Password
Do you want to add Nestle 3 Options Coffee Tea Vending Machine to cart?
Enter Details for faster checkout