Speakers
What are Speakers? and why are they used?
Speaker is a device used to create sound, either by the mechanical vibration of a diaphragm attached to an electric current or, more commonly, by electrostatic and electromagnetic induction. The most common elements of sound production are speakers, which convert an electrical signal into sound through motion. A speaker that converts electrical energy into sound is called an electromechanical transducer.
Types of Speakers:
1. Tower/ Floor Standing Speakers:
Tower speakers offer a traditional design and setup. Designed to hang vertically, they require little and minimal space in a room. As the name suggests, floor-standing speakers typically find their home on the floor, while tower speakers can be placed on top of bookcases and desks. These mini speakers are capable of producing deafening volumes. Since it's easier to create low frequencies with more giant cones, tower speakers are also better equipped to produce more bass.
2. Bookshelf speakers:
Bookshelf speakers are a great alternative to tower speakers, especially for smaller spaces. They're significantly smaller and typically equipped with a tweeter, woofer, or mid-range driver. However, you can also find 3-way bookshelf speakers that include each driver. These speakers can also be placed on a speaker stand, for better utility.
3. Satellite Speakers:
Outdoor Satellite Speakers are designed to work anywhere outside your home or office. These speakers offer a versatile range of applications, in comparison to the indoor speakers. Outdoor speakers come in many different sizes and shapes, but the most common type is a satellite speaker with a dome or umbrella shape.
4. Centre-Channel Speakers:
Centre-Channel Speakers are an essential part of the project for home theatre. The centre channel plays a vital role in your audio experience when watching movies and shows. It produces excellent sound quality of the dialogue and allows viewers to enjoy immersive audio of their favourite shows. It extends the sound to fill out your living room or small apartment.
5. Subwoofers Speakers:

Subwoofers are the cornerstone of your home theatre, lowering the bass so you can enjoy deep, rich bass notes. Subwoofers put all that extra low-frequency energy into one box and turn it up loud.
6. Portable Speakers:

These speakers are an excellent way to keep yourself entertained even when you are on the go. These portable speakers feature a light-weighted body and are compactly packed to ensure an ease in transportation and portability.
7. Bluetooth Speaker:

A bluetooth speaker is a wireless speaker that does not require a cable connection to pair up with a device. It is supported by bluetooth in your mobile phone and connected by a single touch.
Features to look for while purchasing Speakers
1. Frequency:
The frequency response range of a speaker refers to the range of frequencies that the speaker can reproduce with excellent quality. The human ear can hear from 20-20,000 Hz, and most speakers can handle around 45-20,000 Hz. However, even though a speaker can reproduce a given frequency, it will still perform equally well for some audio or video programs. Speakers can also be connected to computers. Computer speakers allow you to watch movies and videos with great sound clarity.
2. Sensitivity:
If you're planning to buy a speaker, it's best to know the sensitivity of the speakers you're looking at. Highly sensitive speakers tend to produce more bass at the expense of high frequencies. For example, compare a low-end loudspeaker with an ultra-sophisticated one. While both might have a sensitivity of 86 dB or higher, the less sophisticated one can only deliver a fraction of that volume while being incapable of reproducing nuances. Jbl bluetooth speakers are popular amongst music lovers.
3. Power Handling:

The power handling of a speaker tells you how much power the cabinet can handle without damage. The rating should be fine with most consumer-grade amplifiers. A high-power speaker allows you to enjoy exceptional quality sound without getting damaged.
4. Soundstaging:

Best bluetooth speakers with great stereo imaging or "soundstaging" allow you to "see" where different sounds are coming from. You may feel as if a vocalist is front and centre while another musician plays alone in another corner of the room, or perhaps that a drummer is off in another section as well.
Best Brands for Buying Speakers:
Many brands in the market are committed to providing their customers with the best quality pressure washers that support a long, durable life. Some of the renowned brands that manufacture speakers include the following:Ahuja, Studio Master, Mega, Bosch, JBL, Hightone Boss and many others. Industrybuying also offers various other safety accessories such as raincoats. You will find competitive bluetooth speaker prices at Industrybuying.
Whether you're looking for a single-speaker or multi-speaker system, our diverse selection of speakers can help you get the right sound at the right price. Whether you want to listen to music in your home or on the go, with Bluetooth or AirPlay, we have speakers that meet all of your needs. Industrybuying is the perfect platform for you to purchase Speakers online at wholesale prices. We offer great discounts with easy and hassle-free payment options on all our products including warning lights.
Top Selling Products By Industrybuying:

Another popular product at our website is safety kit and rings that can be bought at great prices.
Lockout tagout loto that safeguards workers from hazardous energy releases is easily available too.
Why Choose Industrybuying?
Industrybuying is a leading e-commerce platform that delivers top-notch products at the most reasonable prices for our consumers. Our site collaborates with popular manufacturers and brands, supplying assured quality products and offering unbeatable prices. High-quality bluetooth speakers for homes and cars are listed on our site at an affordable price. We offer flexible modes of payment and ensure the best user experience for all our customers!
Frequently Asked Questions
1. What is the importance of a speaker?
Speakers are a great medium to spread music throughout the room. They are the most easy and affordable way to express emotions through music.
2. Why are Speakers important in an event?
In an event, speakers are used to playing music loudly so that the complete audience can hear it all at once. Sony bluetooth speakers are common during events and functions.
3. What do you know about speakers?
Loudspeaker, also known as a speaker, is a device that converts electrical energy into acoustical signal energy that is radiated into a room or open air. Home theatre speakers are a popular choice for homes.

Welcome To Industry Buying
Scan the QR code
OR
Click to Chat with a Specialist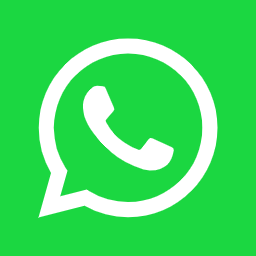 Thank You
for your valuable feedback


Please enter your e-mail address and we will send you a confirmation mail to reset your password.
Forgot Password
Reset Password
Do you want to add Nestle 3 Options Coffee Tea Vending Machine to cart?
Enter Details for faster checkout