Depth Micrometer
Depth Micrometer Online
Best Depth Micrometers Online to Get Accurate Depth Measurements
A depth micrometer is a dimension measurement device that is used to gauge the depths of structures such as slots, orifices and counterbores by measuring the length of the recessed portion from a levelled surface. Unlike an outside micrometer, inside micrometer , the zero of a depth micrometer is present near the closed end of the thimble. The instrument consists of a calibrated screw, the movement of which causes the spindle to traverse a length of 0.5 mm downwards, in the direction of the blind hole.
Applications of Depth Micrometer
A depth micrometer finds use in a wide range of applications. Engineers use these micrometer instruments to gauge up depths to 0.001-inch accuracies. Race engine builders depend heavily on the use of these micrometers to better align and place the valves and pistons so as to provide additional torques and speeds.
How to Use a Depth Micrometer?
To begin with, set the depth micrometer to zero.
Subsequently, insert the spindle into the very bottom of the micrometer upon taking a rough estimate of the depth that is to be measured.
Following this, the insert the measuring rod inside the groove.
Rotated the thimble in a clockwise until the spindle reaches the point wherein it cannot rotate any further.
Lock the spindle in the jammed position.
Note the reading after ridding the workpiece of the instrument.
Why Buy Depth Micrometers Online at Industrybuying?
You can buy depth micrometers online at the best prices on Industrybuying. Choose from digimatic depth micrometers and metric micrometer heads to metric depth micrometers. The depth micrometers made available to you on the Industrybuying portal are of supreme quality and have been manufactured by the best brands in the business—namely, Yamayo, Baker, Hi-Mezar, Mitutoyo and Sumax to name a few.
Industrybuying, an e-commerce portal that caters to all your business needs, also showcases a wide variety of other dimension measurement products for you to choose from—from calipers, layout tools, dial indicators, height gauges, magnetic stands, depth gauges, thickness gauges, bore gauges, gauge block sets, surface measuring tools, air gauges, cables, circumference gauges, tyre tread depth gauges, angle measuring devices, cast iron tubes, chamfer gauges, and edge finders to weld gauges! All the forenamed products are made available to you at the best prices online! You could pay online using net banking or card payments or pay in cash upon delivery of your product!

Welcome To Industry Buying
Scan the QR code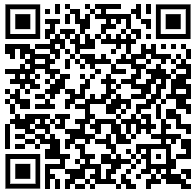 OR
Click to Chat with a Specialist
Thank You
for your valuable feedback


Please enter your e-mail address and we will send you a confirmation mail to reset your password.
Forgot Password
Reset Password
Do you want to add Nestle 3 Options Coffee Tea Vending Machine to cart?
Enter Details for faster checkout