Straight Edge
What are Straight Edges?
Straight edges are accuracy measuring devices that are used to check if surfaces are straight or not. Straight edges can take a number of forms; a few look like rulers, others like strength levels, the rectangular portion of stone or I-beam beam. But all will have at least one accuracy edge which is straight, while some may have two or three. This is indeed an important device for mechanical procedures and purposes.
They are utilized for checking the evenness of machinery surfaces. They are used as a handbook for making straight lines, and when inspecting the straightness of other tools. The accuracy with which straight edges are made helps in checking or regulating other tools that require a straight edge. The main advantage of using a straight edge over, a ruler or spirit level is the exactness that can be attained. Even workshop straight edges will be made accurately far advanced than a usual mechanical ruler.
Straight edges stem from rulers and other straight edges, which have been in use for centuries. Straight edges get enhanced in their accuracy over time with the advent of new materials along with better manufacturing techniques. Precision engineer's straight edges, on the other hand, were only achievable with the invention of meticulousness measuring devices such as micrometers and dial gauges. Straight edges are important for setting up machine tools so that their exactness can help in producing the most exact parts.
Buying Straight Edges with Industrybuying.com
Our online portal industrybuying.com has the best brands of Straight edges. You can find Straight edges under the category of Layout Tools in Dimension Management. We provide you with the best brands in town that are known for their quality products: Crystal, Insize, Yuzuki, Bharat Tools, Yamayo, Milhard and so on. The Straight edges from these brands are reasonably priced. The length of the Straight edges ranges from 100 mm to 3000 mm. Their size varies from 12 inches to 36 inches.
Select from wide range of Straight edges by browsing our catalog right from the comforts of your home. Order using a few clicks and we would get your order delivered right at your door step. Our e-commerce portal, industrybuying.com, lets you track your order with utmost convenience.
Our rates and services are the best and that makes us one of the most reliable suppliers. Our online catalog can be browsed anytime and a suitable product can be selected conveniently.

Welcome To Industry Buying
Scan the QR code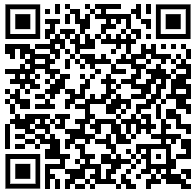 OR
Click to Chat with a Specialist
Thank You
for your valuable feedback


Please enter your e-mail address and we will send you a confirmation mail to reset your password.
Forgot Password
Reset Password
Do you want to add Nestle 3 Options Coffee Tea Vending Machine to cart?
Enter Details for faster checkout