Cutting Machine
Buy Cutting Machine Online At Industrybuying
A cutting tool is a sharp-edged device that provides desired shape, size and accuracy to the workpiece. One can remove excess material from the workpiece using cutting tools. They are widely used in workshops & industries. Depending upon the usage, there are various types of tooling and cutting equipment.
Types of Cutting & Tooling Equipment:
Drilling tools: These are designed for making round holes. They are also used for driving fasteners. Generally, there are two types of drilling tools- hand-operated and battery-powered. Battery-powered tools are gaining popularity and are widely used now due to their efficiency and ease to use.
Tungsten Carbide Tipped Tools- These are the most common materials used on various tools. Some examples are drill bits, saw blades etc.
End Mills: End Mills are used for cutting purposes. They come with cutting teeth that are present at the face and the edges. They are used for milling like face milling, plunging etc. They are made from carbide steel. Using end mills ensure high performance. The best end mills can operate at high speeds.
Cutting Blades: They form a part of the machine and are used for cutting, slicing, and scraping surfaces. They are made sturdier to get a proper finish. They are made from more rigid materials.
Hole Saw Cutter: A hole saw cutter or hole cutter is used to cut a circular hole. It is more efficient than the standard bits. Also, it requires less power than other bits and is a highly popular tool. They are used in combination with electric drills, drill drivers etc. They can cut around the perimeter of the hole. They are used to drill holes in metals, walls and wood.
Cutting Machines: As the name suggests, cutting machines make various types of cuts. The job becomes easier and faster when using these machines. It is also known as a CNC machine. They are widely used in the garment industry for creating various shapes and sizes out of the material.
ER Collets: They are used to hold workpieces in place. They come in various designs and sizes. Multiple applications of ER Collets are drilling, reaming and tapping. They have distinctive specifications, and you can choose the one which meets your requirements.
Taps & Dies: Taps and dies are used for threading. A die is an effective tool that provides a finish to the material and gives it the desired shape. A tap forms the female part of the mating pair, whereas a die forms the male part of the mating pair.
Diamond Dresser: It is widely used in the diamond manufacturing process, where it is used for dressing and forming to restore sharpness.
Chucks: These important tools hold workpieces or cut tools. They can be chosen by their features, applications, chuck actuation and product specification.
Reamers: A reamer is a rotary cutting tool. Holes that have already been made can be extended and enlarged using these effective tools. It has a cylindrical shape. It cannot be used to make a new hole. There are various benefits of using reamers. They have a large number of teeth, thus increasing productivity at a higher rate.
Before You Use Hand Tools:
Hand Tools, undoubtedly, are an important part of our lives. They make our lives easier, but before you start using these tools in your houses or distributing them to your workers at the workplace, there are certain safety measures you should follow. Some of them are:
Regular Inspection Is Important:
It is important that you regularly inspect your tools for any flaws. For them to function effectively, they should be in good condition.
Wear Gloves:
Wearing gloves is extremely important while handling these tools. This ensures the safety of your hands at all times.
Be Careful While Handling Sharp Objects:
Use a toolbox for storing and carrying sharp tools. Putting them in other places or in your pockets might be dangerous, sometimes fatal. The use of a toolbox, thus, becomes important here.
Use The Right Tools:
Using the right tool is vital to ensure maximum efficiency and usability. When using tools for different purposes than it was intended for, you take the risk of damaging the tools and injuring yourself.
Eye Protection Is A Must:
The eyes, the most fragile part of the body, require extra care and protection, especially while you handle power tools. One can ensure maximum protection of the eyes by using safety goggles. Apart from these goggles, one must use proper PPE while handling any tool.
Brands That Sell Top-Notch Cutting & Tooling Equipment-
Today, various brands in the market sell quality cutting tools. At IB, we represent these brands, including Bosch, Miranda Tools, Xtra Power, Ingco, Krost etc. You can find these brands on our website and choose effective tools for your business.
Why Is Industry Buying A Great Platform For Buying Industrial Tools (Cutting & Tooling Equipment)?
At IB, you will find the latest collection of cutting & tooling equipment that will make your task easier, faster and more effective. These supreme quality products are available at affordable prices that allow you to take your business to the zenith without burning holes in your pocket.
Whether you are a businessman or need the tools for domestic purposes, you can choose all that you require at the website of Industry Buying.
Highly Popular Products As Offered By Industrybuying:

Welcome To Industry Buying
Scan the QR code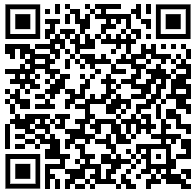 OR
Click to Chat with a Specialist
Thank You
for your valuable feedback


Please enter your e-mail address and we will send you a confirmation mail to reset your password.
Forgot Password
Reset Password
Do you want to add Nestle 3 Options Coffee Tea Vending Machine to cart?
Enter Details for faster checkout