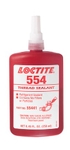 ---
---
20% OFF!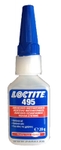 ---
---
26% OFF!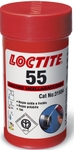 ---
---
26% OFF!
Previous
Next
Adhesives Sealants and Tape
Buy the Best Adhesives, Sealants & Tapes Online For Sticking And Sealing Effectively
Adhesives, sealants and tape are used extensively in a variety of settings. Adhesives are substances applied in order to stick two surfaces and, effectively, two objects together. Sealants are used to clog openings and orifices to prevent liquids from passing through them. They are used in a range of settings to prevent water to seep through cracks and crevices. Adhesives, sealants and tapes are unanimously used in offices, construction, packaging, electrical and medical applications.
Buy Adhesives, Sealants & Tapes Online At the Best Prices
Adhesives are of various kinds; popular types of adhesives are cyanoacrylate adhesives, synthetic resin adhesives, rubber and contact adhesives and spray adhesives. Cyanoacrylate adhesives are very strong and quick with their gluing action. They are mild in their toxicity; variations have been developed that reduce the already mild levels of toxicity even further and the associated skin irritation problems. Cyanoacrylate adhesives are typically used in applications that do not require permanent gluing to take place; this is because they have low shearing capacity. This glue even works well with water and is used in umpteen underwater appl... View more