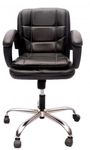 ---
---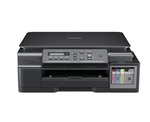 ---
---
Previous
Next
Office Supplies
Get the best deals on Office Supplies with mega discounts
A fully stocked supplies room in your office is a must for efficiency in your business. It takes care of everything from maintaining operations to keeping employees occupied. A great assortment of the very best office supplies will not only boost the morale of the employees, but also ensures productivity.Office supplies are the materials that are used within an office setting during the normal business operations. It includes small expendable daily use items such as staples, paper clips, etc.
Office Furniture & Storage: Office furniture solves fundamental office needs for you to file away your folders and provides a comfortable office environment, for example the commonplace office chair and a functional desk. Office furniture gives you not only more space to do your work efficiently but also a more professional feel.
Paper and paper products: Paper is an essential office commodity without which presentations, file work, etc. can go awry. Notepads and papers are required to write and print on. So, stocking up on notebooks, notepads, and paper for your printer becomes all the more important.
Office Stationary: Office stationary is an integral part of office supplies when it comes time to send mail — invoices, payments, promotional offers and other documents, you will need something to sen... View more