Brush Cutter
Buy Brush Cutter Online At Industrybuying
A brush cutter is one of the tried and tested tools of agriculturists, landscaping professionals and hobbyists. Its versatility makes it the go-to tool for working in the harshest locations. This weed cutter machine prunes weeds, small branches and suckers that may or may not be accessible by a rotary or a new grass cutter. It is a powerful grass-cutting tool to eliminate high grass, small trees and heavy brushwood. The electric brush cutter can get rid of weeds and grass at the edge of the lawn and other hard-to-reach places, including but not limited to fences, wall edges, borders and trees. The combination of ergonomic design and quality engineering makes trimming and cutting tasks efficient and enjoyable.
Various Types of Brush Cutters
(1) Backpack Brush Cutter:
The most convenient option is if accessories and brush cutter spare parts need to be transported from one location to another, thanks to the backpack option. The backpack brush cutter is suitable for large farms and industrial applications as it is equipped to work well in areas with high weed density, tall grasses and large trees. This brush cutter is not suitable for sloped areas.


(2) Bicycle Handle Brush Cutter:
The optimum choice for flat surfaces that have a low density of weeds and large grass patches.

(3) Loop Handle Brush Cutter:
Suitable for farmers and other professionals, the loop handle brush cutter is equipped to deal with the high density of weeds and large trees in need of pruning. This garden-cutting machine is the most suitable option while working on steep slopes and above-head height pruning.
Best Selling Brush Cutters on Industrybuying
Uses Of Brush Cutters:
To fulfil various applications, different trimmer heads and blades can be attached to the head of the Brush Cutter. There are different shafts according to your need:

1. For hobbyists and amateur gardeners: These shafts contain basic line trimmers with curved shafts.

2. For professional usage: These brush cutters contain a straight shaft with a gearbox attached to the cutting head end.


3. For agronomists and agriculturists: The straight split shaft has a disconnection point midway along the shaft, which thus allows the cutting head to be replaced by cultivators, pole pruners, hedge trimmers and edgers.The brush cutters are designed to provide new levels of ease and comfort, making light work of removing thicker, heavier, uncontrolled grass. With the help of the trimmer head, the edges of the grass can also be taken care of across the borders of the lawn and various other difficult-to-reach areas. The unique features of this device include smart start, this feature takes out the strain caused by pulling the starter handle, and the automatic return stop switch ensures fast start-up.
Safety and Precautions
Hearing protection should be used to ensure adequate noise reduction, and protective eyewear is also advised to be used while operating the petrol grass-cutting machine so as to avoid irreparable damage that can be caused by small flying particles of dust, debris or grass. Extreme caution should be taken while attaching cutting equipment to the shaft. Please be advised to use non-slip shoes while operating the machinery and keep in mind never to operate the machine barefoot.
Do not operate the machine within 50 feet of others.
How to use a Brush Cutter?
➥To achieve the best possible results, it is essential that the brush cutter be operated correctly.
➥To achieve maximum grass cutting, the cord length should be close to the maximum length and ensure that the grass trimmer head should have a high rotational speed. The trimmer head should be held at an angle just above the ground; avoid pushing or bumping the trimmer head on the ground while operating. The grass cutter blades should be moved in a clockwise direction. It is essential to ensure that the blade remains in the cutting zone, i.e. 90° towards the left from the cutting point.
➥With the help of the rotational direction of the electric grass trimmer head, the spraying of grass cuttings on other areas (where you do not want them) can be avoided, thus ensuring cleanliness.
➥Release the throttle trigger back to idling when going back to start a new sweep.
➥If you want to maximise the efficiency of the grass blade, frequently sharpen the blade. All the edges should be sharpened equally to maintain the blade's cutting efficiency and balance.
Advantages of using a brush cutter
➥A brush cutter can cut through thick vegetation and up to 4 inches of a tree trunk.
➥ The different blade attachments allow you to tackle different vegetation types efficiently.
➥ As long as the equipment receives proper care and maintenance, it will last you a long time.
➥ A bladed brush cutter is the choice of bush-cutting machine to take care of dense bushes that even a new grass cutter may not be able to handle.
➥ With this device, hard-to-reach locations can be easily accessed.
➥ The anti-vibration feature reduces operation fatigue.
How to select the correct Brush Cutter?
The questions to ask yourself when looking into Brush Cutter are:


1. What is the area of the land?
2. What materials need to be cut or trimmed?
3. Will the noise of the device be an issue?


A curved shaft trimmer is ideal for small urban settings where the area is less, and only grass trimming needs to be taken care of. This brush cutter machine is light, easy to use, and convenient to store when not in use.
For larger areas such as farms where alongside heavy grass, weeds need to be taken care of, a straight shaft trimmer is an ideal choice.
Corded and cordless garden grass-cutting machines are here for all noise-sensitive areas, such as schools and hospitals.
Various brands of brush cutters
The various brands available for brush cutters in India are AgriPro, Honda Brush Cutter, Yking, Makita, Green kraft, Greenleaf, Virat Whips, Ingco, Mactan, Stihl, Kisan Agri India,Balwaan, Neptune,Krost, OEM, Dewalt, Black & Decker, VTS Brush Cutter, Husqvarna.
Why Consider Industrybuyung For Buying Brush Cutters?
The products available on our online website come with assured quality and excellent performance results. We have been in the business for a long time. This gives us an in-depth understanding of the market. You can find the best brush cutter price on our website. We ensure that only the best quality products get delivered to your doorstep. Select from a wide range of brush cutters from our website.

Welcome To Industry Buying
Scan the QR code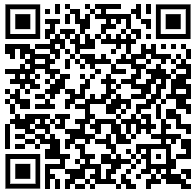 OR
Click to Chat with a Specialist
Thank You
for your valuable feedback


Please enter your e-mail address and we will send you a confirmation mail to reset your password.
Forgot Password
Reset Password
Do you want to add Nestle 3 Options Coffee Tea Vending Machine to cart?
Enter Details for faster checkout