Tillers
Buy Tillers Online At Industrybuying
Tillers are two-wheeled, rotary-equipped agricultural tool that is versatile in its applications. Power Tillers can be used for a variety of tasks in addition to tilling the ground, including ploughing, sowing seeds, planting seedlings, adding fertiliser, spraying fertiliser and herbicides, and pumping water, harvesting, threshing, and conveying crops and other things.
Attaching Agricultural Machine to the Power Tiller, such as ploughs, seeders, planters, pumps, sprayers, harvesters, threshers, and carriers allows for the completion of all these extra chores.
Tillers can be used on both small and large farms, but they are especially suggested for farms with smaller plots of land or rocky, uneven terrain that might make manoeuvring a tractor difficult. challenging or even dangerous.
Different Sizes of
Tillers
There are three different sizes of Tillers :
Small Tillers
These compact tools are ideal for vegetable and fruit farms since they have limited cultivation areas, relatively soft soil that doesn't require vigorous tilling, and crops that must be moved through without damaging them.
Medium-sized Tillers
These Tillers are appropriate for farms with harder, rockier soil. The rotating tines of these Tillers move the machine forward.
Large-sized Tillers
These Tillers are appropriate for larger farms, where there is enough room to manoeuvre the tiller as needed. The wheels on these tillers move them forward, and the spinning tines are positioned in between the wheels.
Maintenance and Storage of the Tillers
Tillers are very easy to store and require less space. Take a look at some of the advantages of Tillers and their ease of storage-
1. There is less storage space needed with Tillers.
2. Compared to tractors, Tillers use less fuel. While a tractor needs two litres of diesel to do an hour's worth of work, a power tiller just needs one.
3. Compared to tractors, Tillers require less maintenance. Additionally, Tillers will last longer if farmers are vigilant about keeping sufficient fuel levels, cleaning the Tillers every day, and changing the engine oil as necessary.
4. Tillers are more manoeuvrable than tractors, which is a crucial factor to take into account on small farms and farms with mountainous terrain.
5. When there is a severe labour shortage, power tillers are helpful. In areas where there is no labour shortage, they are also helpful because the labour may be used for other, less strenuous work. Tillers will also work more efficiently and quickly than both human and animal labour.
6. Tillers work well on a variety of terrains, including flat land, hilly terraces, fields that are submerged in water, and dry fields.
7. Tillers are perfect for tiny spaces where plants are arranged in tight rows because they can be moved easily between the rows without causing damage to or harming the plants.
Precautionary Measures while Using
Tillers
Tillers are heavy-duty machinery and must be operated with care. These multi-utility machines include a variety of attachments, including a cage wheel, seed drill, fertiliser sprayer, and plough. They are also cost-efficient and easy to maintain and are less expensive than a standard tractor.
This strong equipment can operate at its peak performance and survive longer if properly maintained. Take a look at the precautionary measures while operating Tillers-
1. Thoroughly read the owner's manual. Discover the function of each lever and control. Make sure you can swiftly stop the machine.
2. Learn how to safely use the machine operations if you are buying or renting a new machine.
3. Never let someone operate the device who hasn't practised properly
4. Always check the machine for loose, damaged, or broken components. Before usage, make any necessary repairs or replacements.
5. Make sure that every shield and guard is in position.
6. When the engine is stopped and cool, fuel it outside. Wait a few minutes for the engine to cool before refuelling. Avoid smoking when handling fuel. Clean up any spillage.
Popular Brands Dealing in
Tillers
at
Industrybuying
Xtra-Power, Texas, Standard, Falcon, Eagrocare, Honda, Stihl and many other top brand are available at Industrybuying. These brands provide excellent quality Tillers with high performance.
Best Brands Dealing in
Tillers
at
Industrybuying
| S. No | Product | Market Price | Industrybuying Price |
| --- | --- | --- | --- |
| 1 | | 25,349 | 21,437 |
| 2 | MTD FT 550 Tiller 212 cc 3600 RPM | 79,999 | 75,712 |
| 3 | Stihl MH 610 3.600rpm Gasoline Power Weeder Tillers, 62500113900 | 74,368 | 72,001 |
| 4 | Neptune 2 Stroke 62cc Heavy Duty Inter Crop Cultivator, NC-62 | 27,746 | 22,655 |
| 5 | | 68,599 | 64,928 |
| 6 | | 73,288 | 70,092 |
| 7 | Honda FQ650 Recoil Starter Tillers | 85,699 | 82,500 |
| 8 | | 15,333 | 11,157 |
| 9 | | 87,688 | 84,448 |
Frequently Asked Questions
1. What is the use of Tillers?
Following are the uses of Tillers in agriculture-
1. Power tiller for tillage, planting, weeding, and cultivation.
2. It was employed with a sewing machine, a spray machine, a router, and blood, all of which boosted its priority.
3. Additionally, power tillers are used in the production of paddy, rice, wheat, and sugarcane.
2. How to maintain Tillers?
Replace the coolant every six months or after the harvest. Use rotary chaincase oil with gear oil. The rotary chaincase oil promotes a smooth rotation of the joints, while the gear oil maintains transmission smoothness. These oils require daily inspection and routine replacement, much as other lubricants. Do regular maintenance and cleaning.

Welcome To Industry Buying
Scan the QR code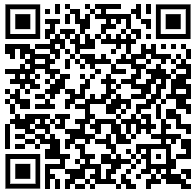 OR
Click to Chat with a Specialist
Thank You
for your valuable feedback


Please enter your e-mail address and we will send you a confirmation mail to reset your password.
Forgot Password
Reset Password
Do you want to add Nestle 3 Options Coffee Tea Vending Machine to cart?
Enter Details for faster checkout