Toilet Cleaner
What is a toilet cleaner?
A toilet cleaner is a product used to clean and sanitize toilets. It is typically a liquid, gel, powder, or tablet that is applied to the inside of the toilet bowl or rim to remove stains, mineral deposits, and bacteria. Toilet cleaners often contain chemicals such as bleach, acid, or disinfectants to kill germs and leave the toilet sparkling clean. There are many different types and brands of toilet cleaners available, each with its own unique formula and features. Some toilet cleaners may also have fragrances to leave a fresh scent in the bathroom. It is important to use toilet cleaners as directed and to keep them out of reach of children and pets.
What are The Types Of Toilet Cleaners?
There are several types of toilet cleaners available in the market, including:
1. Liquid Toilet Cleaners: Liquid toilet cleaners are designed to be applied directly to the toilet bowl. Some are part of a multi-product system. Their effectiveness depends on the number of times you clean the bowl, as well as the age and condition of your toilet.
Buy harpic toilet cleaner from Industrybuying at affordable prices.
2. Toilet Bowl Cleaners with Bleach: These cleaners contain bleach, which is a powerful disinfectant and can help remove tough stains and kill bacteria.
3. Toilet Bowl Cleaners with Acid: Toilet bowl cleaners contain acids, such as hydrochloric acid or phosphoric acid, which can dissolve mineral deposits and rust stains. Buy acid toilet cleaners at amazing prices at Industrybuying.
Buy top-notch quality domex toilet cleaner in bulk from Industrybuying.
4. Tablets or Pods: These are small tablets or pods that are placed in the toilet tank and dissolve slowly over time, releasing cleaning agents with each flush.
5. Natural Toilet Cleaners: Natural Toilet Cleaners are made from natural ingredients like vinegar, baking soda and essential oils. They are safe for the environment and can be effective at cleaning toilets.
It is important to choose a toilet cleaner that is safe for your toilet's surface and to follow the manufacturer's instructions for use. Additionally, it's important to use gloves and ensure proper ventilation when using toilet cleaners to protect yourself from any harmful chemicals.
What Are The Reasons For Using Toilet Cleaners?
Here are five reasons you should use toilet cleaners:
1. It Is Cleaner To Use:
Many people put toilet paper on the seat before sitting, believing it will be a barrier between them and the seat. However, the germs can easily transfer from the toilet seat and can be fatal for your health. Thus, instead of creating a barrier between you and the toilet seat, they become carriers of germs and bacteria.
2. They are More Effective Than Wiping With Paper:
Another practice that people have is to use toilet paper to clean the toilet seat. They use a dry piece of toilet paper for cleaning before using it. Now what happens is that instead of cleaning the toilet seat, it spreads the germs throughout the seat, exposing the body to more germs.
3. It Is An Economical Way To Clean The Seat:
If you choose any other mode to clean the toilet seat, the cost will become extremely high. Using toilet cleaners reduces expenses and proves to be beneficial over time. Use this toilet bowl cleaner for improved cleaning.
4. All-in-one washroom Function:
Toilet cleaners can clean various things, including washroom door handles and flush. As these two are the most touched items in the toilet, cleaning them at fixed intervals is necessary. The product can also be used as a washroom cleaner where it is used to clean the tiles.
5. Following Washroom Ethics:
Cleaning the seat for the following user comes under toilet etiquette. Using toilet cleaner helps clean the spills on the seat and lets the user feel less "eww" about cleaning the spills.
Famous Brands For Buying Toilet Cleaners :
Long years of working together have solidified our ties with various famous brands, which help us deliver quality products right to your doorstep. Find the best toilet cleaners at Industrybuying. Working with multiple brands has helped us provide top-notch products to our most valued customers. Some brands that manufacture toilet cleaners include Harpic ,Pros Cello, Indoselection, 3M, Domex, Mystore and more. Buy the best toilet cleaners online at Industrybuying. Find the best price of harpic at Industrybuying. Another popular type of cleaning tool offered by Industrybuying are the hand dryers .
You will also find other popular and one of our widely sought after cleaning tools that include insect killers . Visit the website to know more.
Top Selling Toilet Cleaners At Industrybuying:
Industrybuying is not confined to toilet cleaners and also offers other types of hand tools including hand wash and sanitizers .
Why Choose Industrybuying?
At Industrybuying, we aim to offer the best online shopping experience. Keeping quality and durability in mind, we are committed to providing top-notch customer service. We are one of the leading sellers of toilet cleaners. The online platform is directed towards providing exceptional quality products at the most affordable prices. The platform allows its customers to avail all the comfort and convenience while doing online shopping. Our website is packed with the best toilet cleaners and other industrial products which are manufactured and sold at competitive prices.
IB boasts of providing 100% authentic products at wholesale rates. With experienced customer service professionals and category heads, you're sure to get the proper guidance to quality toilet cleaners from Industrybuying. Shop now.
Frequently Asked Questions:
1. What are the types of toilet cleaners?
There are various types of toilet cleaners:
1. Liquid Toilet Cleaners
2. Toilet Bowl Cleaners With Bleach
3. Toilet Bowl Cleaners with Acid
4. Tablets or Pods
5. Natural Toilet Cleaners
2. Mention two reasons for using toilet cleaners?
Two reasons for using toilet cleaners are:
1. Toilet Cleaners are more effective in cleaning toilet seats than wiping with paper.
2. It is an economical way to clean the seat.
3. What are the best brands for buying toilet cleaners?
The best brands for buying toilet cleaners are:
1. Pros Cello
2. Indoselection
3. 3M
4. Domex
5. Mystore

Welcome To Industry Buying
Scan the QR code
OR
Click to Chat with a Specialist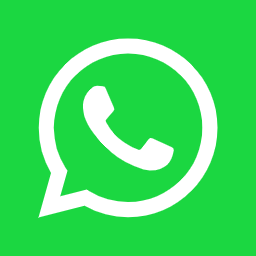 Thank You
for your valuable feedback


Please enter your e-mail address and we will send you a confirmation mail to reset your password.
Forgot Password
Reset Password
Do you want to add Nestle 3 Options Coffee Tea Vending Machine to cart?
Enter Details for faster checkout