Pressure Washer
Buy Pressure Washer Online At Industrybuying
A pressure washer is a mechanical tool which is capable of throwing water with a great amount of pressure and allowing the user to complete the task with maximum efficiency. This tool is ideal for a number of purposes and can be used on both professional and residential level. The pressure washer comes with a wide range of features.
What is a Pressure Washer?

A pressure washer which is also known as a jet sprayer can be understood as a high pressure mechanical sprayer which is suitable for removing dust, paint, mud, grim and other unwanted material from any area or surface. This washer is extremely simple in its construction, it contains a high-power motor and a nozzle which facilitates greater pressure and velocity.


The high pressure washers are generally electric powered or are powered through gas. These pressure washers are extensively used for cleaning purposes. These washers are ideal for removing any unwanted material from different surfaces such as concrete, wood, metal etc. Pressure washers come with different types of nozzles to suit different varieties of applications.
Top Selling Pressure Washers at Industrybuying
What is a Pressure Washer Used For?

This equipment has been designed to provide pressure washing services for both professional as well as residential users. A pressure washer is used for a number of applications which include the following:


(1) Clean Driveways- Driveways which are present outside the house tend to collect all sorts of dirt and grime that could be caused due to automotive fluids. A jet sprayer comes in handy for cleaning all the dirt from the path. The product is suitable to be used both as a soft wash and a hard wash.


(2) Remove Paint- Scraping off excess or unwanted paint can be a tedious job if done using a scraper tool, however, a pressure washer can complete the same job in comparatively less time.

(3) Clean Vehicles- A mechanical jet sprayer is a suitable tool to be used as a car washer for cleaning all the dirt and dust from the vehicles. A washer can be used to clean dirty cars, trucks, motorbikes etc. Find affordable car washer price at Industrybuying and choose a hassle free mode of shopping.

(4) Clean Lawns- This equipment is suitable for cleaning small lawns, gardens and backyards. The washer can clean marble and stone floors. It is also suitable for cleaning outdoor furniture such as chairs and benches.

(5) Industrial cleaning- High pressure washers are extensively used by industries for an effective cleaning which can be done in no time. These are used in the construction industry for masonry cleaning and for the process of etching.
Types of Pressure Washers
As per the usage, application and the source of power, pressure washers can be classified into different categories. These categories include the following:

(A) Electric Pressure Washer- this type of pressure washer comes with an electric cord which allows it to derive power from the source of electricity and functions optimally. These washers are not as powerful as the gasoline powered washers and are thus suitable only for domestic and residential applications.

(B) Petrol Pressure Washer- these power packed jet sprayers are fitted with gas engines which facilitate high pressure washing services. These washers are an ideal choice for commercial purposes.

(C) Cordless Pressure Washer- a cordless pressure washer is a portable device which can cater to all the cleaning applications with maximum ease. This washer does not require any extra components to derive power and thus can be carried conveniently to any work site.

(D) Industrial Pressure Washer- these pressure washers have been designed to suit all the heavy-duty purposes. Karcher is known for manufacturing the best quality power washers such as the Karcher k2 pressure washer and Bosch high pressure washer.
Power washers are widely preferred by consumers due to their excellent performance. These sprayers reduce the human effort and eliminate the excess time required for completing the task. The pressure washers come with the following accessories:

(A) Nozzles- the nozzle of this jet washer facilitates discharge of water at a higher velocity. The shape of the nozzle can be decided on the basis of the application that has to be used for.

(B) Brushes- power washers are fitted with brushes which rotate in different directions and motions to facilitate thorough cleaning of the surface and the product. For instance a rotary brush can help clean all the tight spots as well.

(C) Tips- the jet wash tip is attached to a nozzle which facilitates the working. Some washers are also equipped with an adjustable tip, allowing the user to customise the washer according to the requirement.
Best brands for Pressure Washers

A number of brands available in the market are committed to provide their customers with the best quality pressure washers which support a long, durable life. These brands deliver top-notch quality of jet sprayers at an affordable price. Some of the pressure washers by renowned brands include the following: Bosch Aquatak 125, Karcher K2, Btali pressure washer and many others.
Why Choose Industrybuying?

Industrybuying is an online platform which is directed towards providing exceptional quality products at the most affordable prices. The platform allows its customers to avail all the comfort and convenience in mode of payment. Our website is packed with the best products which are manufactured and sold by popular brands and is thus a great platform for sorting out all your shopping needs!

Welcome To Industry Buying
Scan the QR code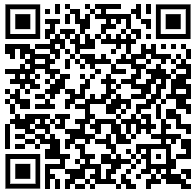 OR
Click to Chat with a Specialist
Thank You
for your valuable feedback


Please enter your e-mail address and we will send you a confirmation mail to reset your password.
Forgot Password
Reset Password
Do you want to add Nestle 3 Options Coffee Tea Vending Machine to cart?
Enter Details for faster checkout