Thank you !!
Your Free Gift is Awaiting in your Inbox
Fluke 15B+ Digital Multimeter 0 to 1000V
Features

Brand Name :
Fluke
Type of Product :
Digital Multimeter
Model No :
Fluke 15B+
Counts :
4000
Capacitance Range (F) :
40nF - 1000 µF
Display :
LCD Display
More Details
Available offers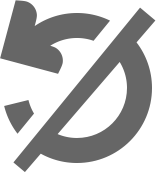 Non Refundable
This product does not qualify for returns or cancellation.
Return Policy:
Non-refundable. Replaceable in case of wrong product delivery.

Warranty

12 months manufacturer warranty

Free Shipping

on orders above Rs. 1,000
The FLUKE 15B+ boasts 4000V AC and DC Voltage Ranges to 1000V. The Fluke 15B+ is designed to make precise voltage measurements on large, high-voltage circuits and offers a wide range of current measurement capabilities up to 10A. The large backlit LCD display offers digital resolution to 1 count with an error indication of at least 1 digit. The Fluke 15B+ also features an assortment of test leads and a tough rubber boot that keeps the display from any damage or moisture exposure. Fluke 15B+ Digital Multimeter 0 to 1000 V is a full-featured digital multimeter (DMM) designed for electronics and electrical work. This product features fast, accurate measurements and flexible input options to suit your meter needs. The enhanced display shows measurements in large, easy-to-read characters that are brighter than other DMMs to ensure you get the information you need at a glance. It comes standard with multiple safety protection features, including auto shutdown after 10 minutes of nonuse or when no battery is detected.
FAQs:

1. What is the operating temperature for this product?
The operating temperature is 0 degrees to 40 degrees.

2. What is the storage temperature for this product?
The storage temperature is -30 degrees to 60 degrees Celsius.

3. What is the weight of this product?
The weight is 455 gms.


Last sold on
Rs.9680
per piece
Each of 1.00000 piece MOQ- 1 Piece
Ask for quote and we will call you back within 48 hours with best price available on this product

Welcome To Industry Buying
Scan the QR code
OR
Click to Chat with a Specialist