Buy Inverter & UPS Online
Buy Inverter & UPS Online in India
Inverters and UPs are both power protection options for your critical electric devices. An inverter produces AC power from DC power. It converts the DC power from your battery pack into an AC source for use in computers, televisions, and other household appliances. This can be useful if you experience a blackout or brownout condition. A UPs acts like a surge protector while in "battery" mode; the battery backup time will vary depending on how long it takes to charge the unit fully.
Inverter batteries are a new generation of portable chargers designed to simplify your devices' charging. With this power supply, you won't have to worry about running out of battery life during your next trip or vacation. Instead, it will give you power for a wide range of high-end applications such as laptops, tablets and smartphones.
What is the Use of Inverters & UPS?
An inverter is a device that converts DC power to AC power. It is mostly used in Uninterrupted Power Supply Systems (UPS) to provide DC power for computers, telecommunication equipment and other sensitive electronic devices during an AC power failure. Inverters are also used to convert solar energy into usable AC power.
Luminous inverters are typically used for heavy appliances like refrigerators, air conditioning, etc. An inverter is a key component that controls motor & compressor speed and also regulates the required power to run compressors.
What are The Types of Inverters & UPS?
The type of Inverters and UPS products available at Industrybuying:
The APC 24V Back-UPS Pro External Battery BR24BPG-IN connects to your desktop or server, providing reliable surge protection and battery backup power to protect against damaging surges, power outages and outages. This battery backup unit is equipped with an Automatic Voltage Regulation (AVR) that adjusts voltage levels, so you don't lose your equipment during utility brownouts or overloads. This allows for uninterrupted work even when the grid is unstable. In addition, this battery backup also has APS Technology, a fully automatic safety shutdown feature that protects your equipment at its basic level.
The Cruze+ is a sine wave UPS with 2.5KVA capacity and maximum hours of backup time. It uses the latest technology, ensuring your equipment is always safe from power cuts. With this, you can work safely without being worried about frequent blackouts. However, the luminous inverter price is affordable at industrybuying if you want to buy for home or commercial use.
The Luminous 3KVA Online UPS Inverter & UPS is designed to provide a reliable backup power source for your PC, data centre and other sensitive equipment in the event of a blackout or brownout. The device is available with a weight of 7.4kgs which can be used for various devices such as servers, printers, monitors and network devices. It has an auto restart function when the power returns, detecting any voltage drop and automatically shuts down your machine.
This Smart-UPS (uninterruptible power supply) has multiple protection features, including overload, short-circuit and overvoltage. It automatically shuts down in the event of a power cut, and it can be programmed to switch on automatically when your computer goes online again. It also provides surge protection for your computer and peripherals and an LED display indicating the remaining backup time available.
Things To Keep In Mind Before Using An Inverter
➯ Inverts are used for high-voltage appliances and for heavy loads. The Volt-Ampere (VA) rating can clearly show how much power the appliance would use. The best way to measure your power needs is by taking an active reading on the number of watts each appliance draws. Sources of the active draw should be written down so they can be compared to the total watts needed. Checking the maximum voltage that each appliance draws can also help you choose the right inverter.
➯ The battery's voltage is one of the most important specifications of an inverter. The voltage must match up with the output voltage of the inverter you plan to purchase to ensure your devices will be able to run.
➯ The charging time of luminous inverter batteries depends on the battery's capacity. Most inverters come with a feature which lets you know how long it will take before it is fully charged.
➯ Investing in an inverter with safety features like an audio alarm, circuit protector, overload protector, and auto reset feature is important. These features will reduce harm if something goes wrong while using the inverter.

➯ However, if you are looking to buy the best inverter for your home, you can buy online from industrybuying at an affordable price.

Welcome To Industry Buying
Scan the QR code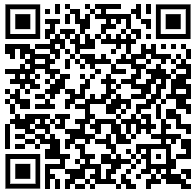 OR
Click to Chat with a Specialist
Thank You
for your valuable feedback


Please enter your e-mail address and we will send you a confirmation mail to reset your password.
Forgot Password
Reset Password
Do you want to add Nestle 3 Options Coffee Tea Vending Machine to cart?
Enter Details for faster checkout