Legrand Switches, Sockets, Plugs and Connectors
Perfect Mix of Competitive Pricing and Great Offers on Switches, Sockets, Plugs and Connectors
Lubricants and Oils are materials used to reduce friction and wear between two or more solid surfaces in relative motion. The property of reducing friction between objects is called lubricity. Lubricants can be liquids, soft solids or hard solids. Four major types of Lubricants exist: Oil, Grease, Penetrating Lubricants, and Dry Lubricants.
Where Can We Use Oil
1. On bearings, hinges, tool maintenance, sharpening blades
2. For lubricating something without resistance
Advantages of Using Lubes and Oils
1. Lubricants and Oils help reduce friction, provide corrosion resistance, and protect against wear. Lubricants thermally condition metal parts to inhibit corrosion. Additionally, they provide insulation and prevent premature contact (fretting) between moving surfaces that might cause failure. They also have a strong kinship with metal surfaces, which helps them bond more tightly to metal than other liquids and gases do. This provides enhanced protection against wear that could otherwise cause damage or failure.
2. Lubricants and Oils are used to help protect components by preventing them from coming in contact with water or other corrosive substances. Lubricants also serve as conduits that carry away contaminants, suspending and removing them, so they do not harm the machine's components.
3. Lubricants are used in any environment where heat can affect the performance or lifespan of the equipment. They help to keep components cool by absorbing excess heat and increasing thermal conductivity or by cooling surfaces directly with environmentally-friendly refrigerant blends.
4. Oil, water, and oil emulsion are commonly used as cutting fluids. These are used to cool as well as lubricate surfaces. A loose emulsion of oil in water is most widely used as a cutting fluid. Lubricants are used as cutting fluids in several industries such as clips, surface grinding, drilling and milling.
5. Lubrication enables equipment to run stronger, last longer and avoid unnecessary downtime because lubricating equipment properly reduces costs associated with maintenance, repairs, and replacements, increasing your business's bottom line.
Applications of Lubricants
Lubricants are commonly used to reduce friction between surfaces. Here are some of their uses:
1. As antiwear, antioxidants, and anti-foaming agents
2. As rust and corrosion inhibitors
3. As demulsifying and emulsifying agents
4. As hydraulic, brake, and gearbox fluids
5. In machinery as compressor oils, engine oils, gear oils, and piston oils
6. Used in the soap and paint industries
Lubricants are used in many industries. Lubricants are used in cutting fluids to cool and lubricate surfaces. Oil emulsions are very widely used as cutting fluids in the cutting industries. Lubricants can also be used as cutting fluids in trading, drilling, grinding and drilling of metals.


When working with industrial lubricants, it's easy to get complacent and think that these products are not as exciting as other types of chemicals. But you should be aware of the risks involved with industrial lubricants and take safety precautions. In particular, you should keep the following things in mind:
1. Grease guns and similar tools are used to apply lubricants and solvents, such as grease. These injuries can occur when the product is accidentally injected under pressure through the skin of a worker or if the hopper is dropped on an employee's foot or another body part. The risks of injury are due to physical contact with grease, oil, or solvent under pressure through the skin.
2. Grease guns and similar tools are used to apply lubricants and solvents. The incidence of injury from these products can be reduced through proper training, use, and safety equipment.
3. Lubricants should never be applied to machines in operation unless they are equipped with central lubrication systems, and oil caps are piped out to a safe place. Never reach over, under, through, or past moving parts of the machinery.
4. Lubricating equipment is an important part of your overall maintenance programs. You need to regularly lubricate the following: chains, gears, bearings etc. When lubricating equipment, it is necessary to follow all safety requirements and guidelines as well as inspect guards on moving parts before taking action.
5. Many Oils and lubricants can irritate the skin, especially if they come in contact with the hands over a long period of time. The skin will become red, itchy and dry, or develop rashes or blisters. The solution is to wear rubber gloves to protect your hands. After each use, wash your hands and any affected areas with soap and warm water.
6. Petroleum products have low flash points. Hence extra care must be taken while handling. You should not use gasoline to clean as it will burn easily. Kerosene, diesel and fuel will also burn readily - so do not smoke or light a match when around any petroleum product.
7. Solvents are dangerously flammable and can hurt you if proper precautions aren't taken. Make sure you handle them carefully, store them properly, and charge your pressure washer according to the manufacturer's instructions.
How Does Oil Protect Your Engine?


1. Helps in Cleaning the Engine – Engine oils lubricate, protect and cool the engine, suppress wear, keep it clean and prolong its life. Oil serves a vital function by clearing away dirt and debris that can cause severe damage if it is not removed. This is why oil changes are important to maintain your engine's performance and life expectancy.
2. Reduces Friction and Minimizes Wear – Oils help your engine to operate as quietly and effectively as the designers intended. They form a protective film over engine components and contain special additives that act between the moving surfaces to prevent contact, reducing drag.
3. Reduces Heat – Oils carry heat away from hot areas, such as around the piston rings and redistribute it around the engine. They also lubricate moving parts in your engine to reduce friction.
4. Prevents Corrosion and Rust – As your engine ages, it loses its ability to produce power through a process known as wear. These parts and other engine components can become corroded by the harsh environment, especially in older vehicles. By using lubricants with more effective specifications, you can extend your engine's life and avoid some expensive repairs.
General Frequently Asked Questions
Q1. When should be grease replaced?
Checking on grease helps determine its quality. Sudden hardening or softening of grease or drastic color change can be a good indicator to consider a check on grease. Observations can be confirmed with multiple tests to analyze the quality of the grease. A combination of the following tests can help arrive at a conclusion.
Penetration test

Dropping Point Test

IR Test in comparison with fresh sample

Four ball anti-wear test

Wear Analysis
Q2. What will happen to lubricants stored for longer than a year?
Proper storage of lubricants is essential to ensure optimum performance. Improper storage can lead to contamination, oxidation, sedimentation and moisture absorption resulting in poor performance of the product. It is recommended that you consult with the lubricant manufacturer on the shelf life of the product to ensure quality.
Q3. Why is the choice of engine oil so important?
To ensure long-lasting engine performance, you need the right engine oil. At Industrybuying, you can choose from a wide range of oil products to suit your vehicle, from fully synthetic to conventional oils. Our products are designed to meet the demands of modern engines and help keep them running smoothly.

Welcome To Industry Buying
Scan the QR code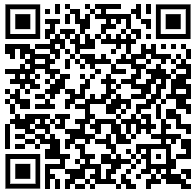 OR
Click to Chat with a Specialist
Thank You
for your valuable feedback


Please enter your e-mail address and we will send you a confirmation mail to reset your password.
Forgot Password
Reset Password
Do you want to add Nestle 3 Options Coffee Tea Vending Machine to cart?
Enter Details for faster checkout