Ambitec / Dee-neer Non Sparking Tools
Perfect Mix of Competitive Pricing and Great Offers on Non Sparking Tools
We start looking for a good heater to keep us warm and cozy whenever the cold season approaches. Heaters provide warmth in the air and help us fight the cold outside. There are different types of heaters available, catering to different needs.
The Most Popular Types of Heaters
are:
Radiant Heaters:
Instead of warming the air, as many heaters do, a radiant heater heats objects. Instead of heating the ceiling, it heats the floor, making it the primary heat source. Radiant heaters work well in warehouses, garages, and storerooms, among other places.
Room heaters are portable or wall-mounted heaters used to heat a small space. The majority of room heaters are either gas or electric. Room heaters are valuable appliances that provide focused and localized heat, which is ideal for people who are elderly, ill, or have limited mobility in a room.
Electric Heaters:
Electric heaters outperform the rest in efficiency tests because they convert heat from electricity at 100 percent. Only 30% of the energy produced by coal or oil-fired heaters is converted to electricity. Apart from that, the main benefit of using an electric heater is that it poses no health risk and reduces the risk of the heater exploding or catching fire.
Convection Space Heaters:
A convection heater (also known as a convector heater) is a heater that heats and circulates air using convection currents. These currents flow through the appliance's body and across the heating element.
Industrybuying is your one-stop destination for buying heaters online. We sell heaters from the top brands at wholesale rates. We assure quality products to our customers and 24-hour assured dispatch on bulk products.
Things to Know Before Buying a Heater
Type of Room Heater:
You need to pick a heater according to your room's size to efficiently warms the room. A space heater is suitable for a small room or space, whereas a conventional heater is suitable for heating a more extensive area
Watt:
An extensive and efficient heater will require more watts than a small heater. Consider how many watts should your ideal heater be and purchase according to its
Temperature Settings:
Try to avoid a room heater with only one to two temperature settings. Make sure it has three or more settings to help you adjust the warmth according to the weather
Portability:
Make sure to purchase a heater that is easy to carry from one room to another
Safety Grills:
Don't forget to add safety grills outside your heater to protect your kids and pets from keeping safe
Noise:
Make sure to pick a heater that emits a minimum sound so that it wouldn't disturb you while you are asleep or working
Precautions to Take While Using Heaters
1. Do not place the heater in the doorway or walking passage to avoid accidents
2. Do not use heaters for drying your clothes
3. Make sure to place the heater in a safe corner
4. Place your heater away from water
5. Keep your heater away from plastic and other such materials
6. Place your heater somewhere away from the reach of your children and pets
| S. No | Product | Market Price | Industrybuying Price |
| --- | --- | --- | --- |
| 1 | | Rs.3,300 | Rs.3,100 |
| 2 | | Rs.1,300 | Rs.1,150 |
| 3 | | Rs.1,500 | Rs.1,200 |
| 4 | | Rs.1,100 | Rs.1,020 |
| 5 | | Rs.1,000 | Rs.950 |
| 6 | Urja Lite Table Top Auto Thermal Cut Off Electric Fan Room Heater, ULEFRH-2 | Rs.1,400 | Rs.980 |
| 7 | | Rs.1,800 | Rs.1,500 |
| 8 | | Rs.2,400 | Rs.2,100 |
| 9 | | Rs.5,100 | Rs.4,300 |
| 10 | | Rs.1,400 | Rs.1,200 |
General frequently asked questions
Q1. Which is the most cost-effective room heater?
Fan heaters consume the lowest power. They are very affordable and provide good heating.
Q2. What are some of the best brands dealing in heaters in India?
Warmex, Orpat, Havells, Urja, Zenvo, Generic, and Bajaj are some of the best brands dealing with heaters. They are known for their supreme quality and highly efficient products.
Q3. How can we do the maintenance of our heaters?
All-electric equipment requires maintenance. Heaters are also one of them. We need to care for and service our heaters to keep them running efficiently.
1. Replace the filters of your heater
2. Clean the combustion chamber
3. Inspect the heater regularly to see if it needs repair or replacement
4. Clean the air vents properly
Q4. Which type of heaters are considered the best?
Radiant heaters are considered the best type f
or warming a space quickly. At the same time, convection heaters are considered the best for warming large areas rapidly.

Welcome To Industry Buying
Scan the QR code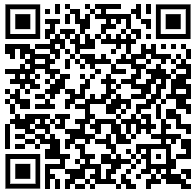 OR
Click to Chat with a Specialist
Thank You
for your valuable feedback


Please enter your e-mail address and we will send you a confirmation mail to reset your password.
Forgot Password
Reset Password
Do you want to add Nestle 3 Options Coffee Tea Vending Machine to cart?
Enter Details for faster checkout