Ice Box
Buy Ice Box Online At Industrybuying
An Ice box is a cabinet or box which is non-electrical and helps to keep store items cool. It can be used to store items which can be kept so that items can stay cool. Icebox is used for those areas where electricity is not an option and you need something which is easily portable so for such scenarios you use Icebox.
It is small and compact and is used for a temporary version which helps to keep things cool enough for a longer duration. Iceboxes were referred to as "refrigerators" by the general public prior to the invention of electric refrigerators. Early non-electric refrigerators weren't called iceboxes until the contemporary electric refrigerator was developed.
How Icebox can be used and for what items?
These transportable appliances keep food and beverages fresh. The boxes are composed of ABS plastic, which is regarded as safe to transport food. The fabric-based, folding bags are insulated on the inside. They contain many compartments so you may organise your food products whichever you choose. Even your car seat's back may be fitted to these bins. An icebox serves several purposes. You can easily arrange your belongings, such as food containers, bottles, ice, and beverages.
What are the Advantages of Using an Icebox?
Wide selection of size and colour:
These cooling boxes come in a very large selection of colours, styles, and even sizes. You can choose the size you need based on your specific requirements. In addition, the colours range from subtle, sombre hues to brilliant, eye-catching hues
A cooling suitcase has a long lifespan and is durable:
In addition to preserving your food and beverages for a long time, it also guarantees that they will serve you dutifully for a number of years without losing any of their insulating strength. Additionally, it is sturdy and resists damage even if you are on an adventurous journey
Highly mobile:
A cooling case has excellent mobility. It is small, light, and takes up little room. You can take it wherever and at any time, whether you're going camping, fishing, on vacation, in the automobile, or just to the office
Low cost:
Since a cooling box is not a costly item, everyone can afford to get one. Industrybuying provides them with even less in order to carve out a sizable niche in local marketplaces. Consequently, you may receive more value for your money
Everything is kept perfectly cold and fresh in a cooling box:
Including your drinks, mocktail, water, soft drinks, food items, and beverages. In these practical, portable containers, your food is kept fresh and insulated, no matter how hot the day or how humid the summer noon.
Things to Keep in Mind When Purchasing Ice box
Thinking before buying an Icebox is necessary, you need to know the specifications of the icebox before buying it. Buying without thinking about the actual requirement can lead to unnecessary wastage of money. Here are some points you need to keep in mind before buying an icebox:
1. Size (you need to know whether you need a single, medium or family size)
2. Colour (Icebox these days also have colour choices if you want)
3. Construction Material (what the icebox is made of)
3. Insulation (nature of the material used)
4. Lockable
5. Accessories
6. Spare Parts
7. Warranty
Best Brands Dealing in Icebox
Aristo, Sintex, Allwin, National, Seaplast, Koolbox, Ages, Global Star, Generic and Spectron are some of the best brands available for purchasing Icebox at Industrybuying. Industrybuying sells premium quality products from various categories at wholesale prices. We offer great deals and bulk purchases of products.
Top-Selling Icebox at Industrybuying
| S. No | Product | Market Price | Industrybuying Price |
| --- | --- | --- | --- |
| 1 | | Rs.8,495 | Rs.8,255 |
| 2 | Allwin 10 Ltr. Classic Series Insulated Box - ARG 10-1 | Rs.1399 | Rs.1216 |
| 3 | | Rs.8,667 | Rs.8,146 |
| 4 | National NR 2-01 20 Ltr Insulated Ice Box 380 (L) x 305 (W) x 330 (H) mm | Rs.1,699 | Rs.1,430 |
| 5 | | Rs.1,200 | Rs.810 |
| 6 | | Rs.7.864 | Rs.7,563 |
| 7 | | Rs.3,286 | Rs.3,072 |
| 8 | | Rs.1,500 | Rs.1,338 |
| | Aristo 6 Ltr Blue Plastic Ice Box | Rs.999 | Rs.839 |
| 10 | | Rs.3,692 | Rs.3,521 |
General Frequently Asked Questions
Q1. What is the difference between an icebox and a refrigerator?
The icebox is a box or compartment containing ice and a refrigerator is a household appliance used to keep food fresh.
Q2. How long does an ice box stay cold?
For food storage, get block ice when you can — block ice will last 5 to 7 days in a well-insulated icebox even in 90-plus-degree weather (and longer if it's cooler). Cube ice will only last one to two days.
Q3. Where can we find the best Icebox online?
Industrybuying is the one-stop destination for buying supreme quality Icebox online. We offer the best Ice Boxes from top brands at wholesale prices. We also assure 24 hours dispatch on bulk purchases.

Welcome To Industry Buying
Scan the QR code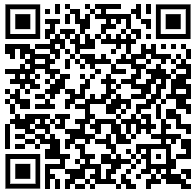 OR
Click to Chat with a Specialist
Thank You
for your valuable feedback


Please enter your e-mail address and we will send you a confirmation mail to reset your password.
Forgot Password
Reset Password
Do you want to add Nestle 3 Options Coffee Tea Vending Machine to cart?
Enter Details for faster checkout