Medical Clothing
Buy Medical Clothing Online At Industrybuying
Medical Clothing is an important and necessary part of any healthcare job. It is essential to wear protective clothing in order to protect oneself. Medical Clothing is the scrubs that people wear in hospitals. Doctors, nurses, and medical staff has different types of scrubs. The scrubs help in protecting the healthcare workers. They can easily spot dangerous contaminations like blood, vomit, or urine.
There are several types of Medical Clothing available for the protection and hygiene of healthcare workers and patients. A few of them are as follows-
Shoes Cover Dispenser are the medical clothing worn by doctors, nurses, and other hospital staff who attend to patients.
A surgical mask, also known as a medical face mask or procedure mask, is a piece of personal protection equipment used by healthcare workers that act as a barrier to control the spread of diseases.
Medical gloves are disposable gloves used to avoid cross-contamination between caregivers and patients during medical examinations and procedures.
It is a personal protective garment worn by healthcare workers during surgical procedures to protect both the patient and the workers from the transmission of pathogens and bodily fluids
Medical Bibs:
Disposable bibs with pockets are known as Dispo Bibs. These disposable bibs are made of one ply of extremely absorbent cellulose tissue and one ply of waterproof polyethene, ensuring not only great patient protection but also comfort and softness.
Doctors and nurses visit a number of patients throughout the day, exposing them to germs and diseases. As a result, wearing medical scrubs can help reduce the spread of infectious diseases. Medical Clothing for healthcare are an essential part of giving adequate care. Their importance in the medical facility cannot be overstated. Scrubs provide the following advantages to medical professionals, healthcare facilities, and patients:
The fabric in high-quality medical scrubs is thick enough to prevent bodily fluids from coming into direct contact with the wearer's skin.
Medical Clothing, with their wide pockets and mobility of motion, are designed to make the wearer's job easier.
Medical Clothing are made to be versatile and cost-effective. They're made of high-quality fabric which means they'll survive for years of washing and wearing and are simple to replace.
Medizone, IB Basics, Medex, Sanctum, SARAF, and Vkare are some of the best brands available on Industrybuying. We sell premium products at wholesale rates without compromising the quality. Bulk orders will help you in getting the best deals and discounts.
General frequently asked questions
Q1. What are the things to keep in mind when buying Medical Clothing?
Some important things to keep in mind when buying Medical clothing are:
Premium Quality:
One should look for only premium quality products when looking for medical equipment as they are used by healthcare workers and patients who need hygienic conditions and prevention from the spread of diseases.
Comfort:
Medical Clothing needs to be comfortable and according to the user's size. Comfort is the most important feature to look for when purchasing any type of clothing.
Versatility:
Medical Clothing needs to be versatile so that it can be worn by any nurse, doctor, or other staff members.
Q2. Should we opt for Medical Clothing with pockets or no pockets?
Scrubs with pockets or no pockets, collars or no collars, neckline totally depends on your priorities and comfort. Understand your needs from the clothes and pick according to them. Make sure that whatever you choose, it needs to have a relaxed fit, lightweight material, and stretchable fabric.
Q3. What do we need to do for the maintenance of Medical Clothing?
Medical Clothing are easy and simple to maintain. You need to consider the following factors during the maintenance of Medical Clothing
1. Temperature of washing
2. Method of laundry (Industrial or Domestic)
3. Washing frequency
Q4. What should I look for in the fabric when buying Medical Clothing?
Fabric is crucial since it affects the comfort, durability, and upkeep of your Medical Clothing is important characteristic to consider while selecting a Medical Clothing fabric:
1. Stretch
2. Weight
3. Structure
4 Durability
Q5. Should I use Medical Clothing when taking care of a family member at home?
It is essential to use Medical Clothing when taking care of a sick member at home. It helps in controlling the spread of disease and provides comfort and a hygienic environment for the patient as well as the person who is looking after the patient. You should purchase medical gloves, a surgical mask, a surgical gown, and a medical bib.

Industrybuying sells premium quality Medical Clothing with a wide array of products for its customers. We sell products from top brands at wholesale rates without compromising on quality.

Welcome To Industry Buying
Scan the QR code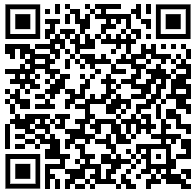 OR
Click to Chat with a Specialist
Thank You
for your valuable feedback


Please enter your e-mail address and we will send you a confirmation mail to reset your password.
Forgot Password
Reset Password
Do you want to add Nestle 3 Options Coffee Tea Vending Machine to cart?
Enter Details for faster checkout