Gel Pens
Best Gel Pens To Buy Online
Gel pens are a type of writing instrument that uses gel-based ink instead of the more traditional liquid ink used in ballpoint pens. The ink used in gel pens is thicker and more viscous than liquid ink, which allows for smoother, more consistent writing with a bold and vibrant colour.

Gel pens are sold in a wide range of colours and styles, including metallic, glitter, neon, and pastel. For example, white gel pens and fine liners. They are popular among artists, students, and anyone who can add a pop of colour and personality to their writing. Gel pens are often used for scrapbooking, journaling, and other crafting projects.


Why gel pens are so popular in the market?
Gel pens in blue are popular in the market for several reasons:


1. Smooth writing: Gel pens use water-based ink that is smoother and more fluid than the oil-based ink used in traditional ballpoint pens. This results in a smooth, effortless writing experience.

2. Bright colours: Gel pens for colouring come in a wide range of bright and vibrant colours, making them a popular choice for art and crafts, as well as for everyday writing.

3. Versatility: Gel pens can be used on a variety of surfaces, including paper, cardboard, and even glossy or non-porous surfaces like plastic and metal.

4. Precision: Gel pens often have fine tips that allow for precise and detailed writing, drawing, and colouring.

5. No smudging: Gel ink dries quickly and is less likely to smudge or smear than other types of ink.

6. Affordable: Gel pens are widely available and come in a range of price points, making them an affordable choice for most consumers.


Overall, the smooth writing experience, bright colours, versatility, precision, and affordability of waterproof gel pens have made them a popular choice for both personal and professional use.


How many types of gel pens are there?
Many types of gel pens and ball pens are available in the market, with varying colours, tip sizes, ink properties, and other features. Some of the common types and the best gel pens are:


1. Standard gel pens: These pens have smooth gel ink that provides a bold and vibrant colour, making them perfect for writing, drawing, or colouring.

2. Glitter gel pens: These pens contain glitter particles in ink, which creates a sparkling effect on the paper.

3. Metallic gel pens: These pens have a metallic or shiny finish, which gives the writing a unique and eye-catching look for example, black gel pens.

4. Neon gel pens: These pens have bright, fluorescent ink that stands out on paper and works well for highlighting and drawing attention to important information.

5. White gel pens: These pens have white gel ink that can be used for writing on dark or coloured paper, adding highlights to artwork, or correcting mistakes.

6. Erasable gel pens: These pens have special ink that can be erased using an eraser, making them ideal for taking notes or making sketches that need to be changed or modified.


Read a few examples of the different types of gel pens like the Reynolds racer gel pen available in the market, and the list can go on depending on the specific needs and preferences of the user. You can also buy gel pen set online at affordable rates.


Why Choose Industrybuying?
Industrybuying is a leading e-commerce company for B2B consumers. Here you can purchase wholesale products like highlighters or markers, which offer huge discounts and offers. Industrybuying is the perfect platform to gel pen online. You'll find the original product with an onsite manufacturer warranty. Industrybuying also offers payment through BNPL (Buy Now Pay Later) wallet to instantly check out the best gel pens.


Top-selling products available at Industrybuying
Frequently Asked Questions Related To Gel Pens
1. Which brand of a gel pen is good?
Reynolds gel pen is considered the best gel pen for writing that gives a proper smooth, shiny and professional look while writing anything.
2. Is gel pen allowed in board exams?
Yes, you can use a cello deco gel pen to write the board exams as it has long-lasting ink and writes smooth and shiny way.
3. Which is best gel pen or a ball pen?
Rollerballs provide the smoothest writing. The free-flowing ink doesn't require a lot of pressure, so the pen glides across the page. Gel pens are best for writing precisely, and they come in a rainbow of ink colours.

Welcome To Industry Buying
Scan the QR code
OR
Click to Chat with a Specialist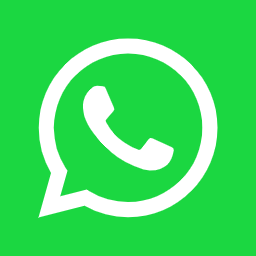 Thank You
for your valuable feedback