Scissors
Scissors
Scissors to Cut Your Way Through Paper
Scissors are manually-operated tools used to shear and cut through objects such as papers. It is one of the most common shearing tools and is readily available in all stationery shops. A pair of scissors, typically, consists of a couple of blades which are made of metal and have a circular handle at each of its ends. These metallic blades are pivoted in a manner that makes the scissor slide against each other, performing a tearing action, every time the handles are closed together.
Modern scissors are designed keeping in mind the ergonomic considerations. They have handles that are made of rubber and thermoplastic which equip the users with ease of use.
Types of Scissors & Their Applications
There is an overwhelming variety of scissors available for users to choose from. Scissors that users can buy range from kids' scissors which are especially designed keeping the safety of kids in mind, kitchen scissors which are meant for opening packages and sectioning fruits such as grapes, paper scissors, multi coloured scissors to cater to kids and professional scissors for more specific work-related activities to home scissors and the most basic scissors.
Besides paper, a pair of scissors can be used to cut through a range of other thin objects and materials—from cardboards, tapes, foil papers and ropes to even wires.
Scissors must be used carefully; sharp blades, if used, recklessly cannot just cause injuries to kids, but also cause wounds to adults.
Why Buy Scissors Online From Industrybuying?
At Industrybuying, you can buy all types of scissors that you'd want to meet every single one of your cutting and shearing requirements. The scissors available on the portal are at the lowest prices and of premium quality. You could buy scissors online from some of the best brands such as Saya, Mario, Milan, Kangaro, Oddy and JE Tech Tool, to name a few. These scissors can help you make cuts through a range of materials easily—and that too with great finesse.
Besides scissors, other office supplies that you could buy from Industrybuying are cutters, staplers, et al. Industrial products such as power tools, hand tools, pumps, LED products, solar products are also available in plenty!
Industrybuying values the time of its buyers. This is the reason why buying from us has been made simpler, easier and faster than ever! Pay online using your debit card, credit card or net banking!

Welcome To Industry Buying
Scan the QR code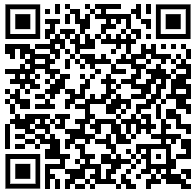 OR
Click to Chat with a Specialist
Thank You
for your valuable feedback


Please enter your e-mail address and we will send you a confirmation mail to reset your password.
Forgot Password
Reset Password
Do you want to add Nestle 3 Options Coffee Tea Vending Machine to cart?
Enter Details for faster checkout