Digital Thermo Hygrometer
HTC Digital Thermo Hygrometer
A digital thermo-hygrometer is an electronic instrument using which temperature and atmospheric moisture content and humidity are measured. It is a small and easy to carry device either made of plastic or metal; it possesses a liquid crystal display (LCD) screen to display the results. This device measures the current temperature by observing changes in the electrical resistance against heat and produces results in Celsius or Fahrenheit. Relative humidity is measured as the percentage of saturated air which comes out of water vapour and is calculated by measuring the variations in electrical resistance in response to the variations in saturated air or moisture level. This device works continuously when turned on and gives updated measurements.
Various Uses of Digital Thermo - Hygrometer
Hygrometers are very useful devices that are used to assist in maintaining the temperature and humidity of various installations including home, offices, departmental stores. These devices are particularly important where maintenance of temperature is crucial for the functioning of spaces such as departmental stores, hospitals, labs and art galleries, etc. This device warns you about the permissible level of humidity for an area, suggesting any changes that you might need to maintain the humidity and temperature levels in the ambient air comfortable and controlled. Following are some of the common areas where a hygrometer is used:
It is used in greenhouses to check the humidity and temperature levels so that an ideal atmosphere can be setup to preserve the plants.
It keeps the environment cool and comfortable in office spaces.
It helps food distribution chains where food needs to be preserved at a certain temperature and humidity levels.
In departmental stores, it is used to maintain the freshness of the consumable products.
It is also used in the printing industry where inks/solvents need a proper temperature in order for them to give good results.
Some other uses include HVAC installations & maintenance, labs / textile / woollenmills, weather monitoring, art galleries/museums, hospitals and clinics / pharmaceuticals companies, store rooms, environmental studies etc.
How to choose a Digital Thermo-Hygrometer
There are various types of hygrometers available in the market. Some of the common types of hygrometer include Digital Thermo-Hygrometer, Digital Thermometer Hygrometer, Digital Hygrometer Humidor, Digital Cigar Hygrometer etc. Some of these hygrometers are wireless to help in getting measurements even when the device is placed at a distance.
Some of the most popular brands in digital thermo-hygrometers include HTC, KusamMeco, Precise, Mextech, Equinox, R-Tek, CEM, Extech, Pro'sKit, Testo, Manicom, Meco etc. The temperature of these devices varies from -50 to 70 degrees in Celsius and -58 to 158 degrees on the Fahrenheit scale. Other important considerations before selecting a hygrometer include capacity of the filter and the humidity range.
Why should you buy Digital Thermo-Hygrometers on Industrybuying.com?
Industrybuying.com is a leading B2B platform in India which provides all types of digital thermo-hygrometers from all leading brands offering different options to choose from. These instruments are sourced directly from the manufacturers or from the main suppliers and are 100% quality assured. With easy replacement policy and buyer protection scheme, you're sure to get only the best in the market!

Welcome To Industry Buying
Scan the QR code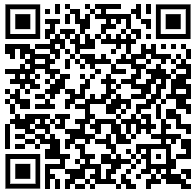 OR
Click to Chat with a Specialist
Thank You
for your valuable feedback


Please enter your e-mail address and we will send you a confirmation mail to reset your password.
Forgot Password
Reset Password
Do you want to add Nestle 3 Options Coffee Tea Vending Machine to cart?
Enter Details for faster checkout