Blowers
Buy Blowers Online At Industrybuying
A blowers is a device generally used for knocking off or pushing off dust in homes or industrial areas. If you are tired of swinging brooms every day to move the dust you can use an electronic blower, one swoop and the dust comes right off! Blowers are also used for sensitive objects. Some objects cannot be dried with a cloth. In such cases comes up a blower which dries the gadgets with the help of hot air coming out of it. If you need continuous air pressure to move dust because you can't use a broom in a vast area then you can use an electronic blower.
Blowers can be used in many ways but their basic function is to pass air at a very high speed with a high amount of pressure. An electronic blower can be used for conveying, cooling, drying, ventilation, aspirating etc.
Types of Blowers
1. Wind Blower
2. Backpack Blower
3. Blower and Vacuum
4. Mist Blower
5. Leaf Blower
Items used in Blowers
1. Fan
2. Motor
3. Housing
4. Wheel
Advantages of Blowers
Blowers in today's life are used in many places, these places are referred from industrial areas to houses to agricultural areas. Some of these areas are
1. Air inhalation: Air inhalation in industrial areas where there are gaseous uses
2. Air supply: Supplying air to medical items in Vans, and fire burners in the industry
3. Ventilation: Providing air in hospital rooms, rooms in houses, and shopping malls
4. Suction Machine: Blowers can also be used in a way to suck objects and hold them in other areas
5. Vacuum: Vacuuming or sucking in objects like paper rolls, dust, small plastics etc.
6. Drying: Blowers are also used in industry for drying the sheets, and sensitive liquids from devices
7. Cooling: Devices can be used as cooling systems for computers, freezers, air conditioners in industry and home
Best Brands Dealing in Blowers
ALPINA, FERM, HUSQVARNA, Kisan Agri India, KISANKRAFT, MTD Products, Makita, Neptune, Stihl, and Wolf Garten are some of the best brands dealing in blower devices at Industrybuying. Industrybuying sells premium quality products from top brands at wholesale prices.
Top-Selling Blowers at Industrybuying
| S. No | Product | Market Price | Industrybuying Price |
| --- | --- | --- | --- |
| 1 | | Rs.34,000 | Rs.32,231 |
| 2 | MOTIgarden BL 2.6 E Electric Power Speed 16800 rpm Blower | Rs.16,785 | Rs.14,759 |
| 3 | | Rs.32,299 | Rs.29,574 |
| 4 | Kisan Agri India 5-7 meters Range Plastic Red Mist Blower Sprayer | Rs.2,399 | Rs.1,945 |
| 5 | Wolf Garten Corded Vacuum Leaf Blower LBV 2600 E | Rs.7,999 | Rs.7,573 |
| 6 | Kisankraft Leaf Blower KK-LBV-650 | Rs.24,238 | Rs.22,138 |
| 7 | | Rs.71,199 | Rs.68,980 |
| 8 | Neptune 2 in 1 High Performance Leaf Blower and Vacuum with 26 CC 2 Stroke | Rs.15,000 | Rs.14,310 |
| 9 | FERM Electric Leaf Blower 3000W LBM1009 | Rs.5000 | Rs.4,820 |
| 10 | Makita 530W Blower M4000B | Rs.4,399 | Rs.4,051 |
General frequently asked questions
Q1. Are there any items required with Blowers?
Not many items are required with blowers, blowers are easy to use, just assemble the parts(if required) and plug-in and then it is easy to use!
Q2. Why are Blowers helpful?
1. Knocks of the dust and Leaves in one swoop
2. Can suck all your dust and can hold them till you want to move them in the dustbin
3. Can be used for drying out stuff fast like Wet shoes, towels, and bedsheets
4. Saves a lot of effort from broomsticks which required a lot of swinging
Q3. Where can we find the best Blowers online?
Industrybuying is the one-stop destination for buying supreme quality Blowers online. We offer the best Blowers from top brands at wholesale prices. We also assure 24 hours dispatch on bulk purchases.

Welcome To Industry Buying
Scan the QR code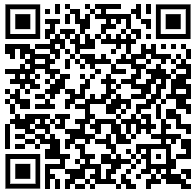 OR
Click to Chat with a Specialist
Thank You
for your valuable feedback


Please enter your e-mail address and we will send you a confirmation mail to reset your password.
Forgot Password
Reset Password
Do you want to add Nestle 3 Options Coffee Tea Vending Machine to cart?
Enter Details for faster checkout