Manual Lawn Mower
Buy Manual Lawn Mower Online At Industrybuying
A manual lawn mower is a grass-cutting machine that cuts grass in the yard. There are different lawn mower machines, each best suited to a certain environment. You should use the largest, fastest model possible if you have a large yard or special needs. If your yard is small and overgrown with weeds, you will likely want to use a smaller, slower model. Many tools can be used for yards, but these are designed specifically for this task. Below, you can read about the types, safety measures and benefits of purchasing the right lawn mowing for your garden.
What Are The Benefits Of Using A Lawn Mower?
1. Grow Healthy Grass: Mowing your lawn can be time-consuming and difficult. The Lawn Mower from industrybuying is ideal for homeowners looking for a better way to maintain their yards. This machine allows you to cut down even the harshest of intrusive weeds while allowing the healthiest grass to flourish. The Lawn Mower is built with heavy-duty materials and designed to last a longer period of time.
2. Adds Nutrients Back into the Soil: If you use an electric grass-cutting machine for the lawn, it adds beauty to the yard and supplies nutrients back into the soil. If you use a mulching kit on your lawn mower, these organic materials are further broken down, returning more nutrients to the soil. However, if you are looking for affordable grass-cutting prices, then industrybuying is the right place to shop.
3. Fights Weeds: When your lawn is full of weeds, it creates an unappealing yard. Weed growth overshadows grass and can discourage you from spending time outside on your property. Weeds can also affect the health of your lawn by stealing nutrients from healthy plants, increasing susceptibility to insect infestation and disease, and eventually killing the grass entirely.
The Best-Selling Products At Industrybuying
What Are The Different Types of Manual Lawn Mowers?
A lawn mower or grass cutter machine is a mechanised piece designed to reduce the manual labour required to care for grass and other ground coverings. The blades can be either attached to the mower deck or slide along a bar in front of the wheels. Lawnmowers come in various shapes, sizes and power levels depending on your personal lawn care needs:

A. Manual lawnmowers: The weed-cutting machines are often called push lawnmowers since they're usually pushed by hand. This type of mower features an easy-to-grip handlebar that makes it easier for the user to move it around. They can also be easily moved back, front, and to either side with one hand.
B. Electric lawn mowers: An electric lawn mower is a self-propelled machine, so the job is done more quicker. These machines come with three motors: friction drive, corded and cordless. The corded ones are very powerful and can tackle most areas of grassland or lawns, giving you an easy trim. Cordless electric lawnmowers are much lighter and easier to manoeuvre around obstacles. While they won't be as fast as their corded machines, they are good for smaller land areas such as back gardens or small fields.


C. Petrol-powered lawnmowers: Fuel-powered lawnmowers are among the most widely used types of mowers. Petrol-powered lawnmowers usually come with a gasoline engine and a blade attached to the spindle that rotates and drives it. Petrol models are more powerful than electric mowers and work more quickly but deliver more vibration than electric models.
D. Safety Tips for Using a Manual Lawn Mower: Read the operator's manual carefully. It may seem like a non-interesting read, and you might not even know where it is, but with the internet, nearly every manual is just a few clicks away. Find the model number on your machine and search for instructions online. Spend a few minutes reading the manual. You might be surprised at how easy and safe your machine can operate.
Prepare the space before mowing to remove any rocks, large sticks, holiday decorations and other debris that the machine could throw and possibly injure the operator or bystanders.
The engine can become a hot surface that could ignite vapours or fuel. Take care when adding fuel or refuelling, especially if there are no hot surfaces or other ignition sources, such as cigarettes, that could ignite fuel or vapours. Take care to avoid burns.
Always take care when using a mower; it can present a serious danger to hands and feet if they get too close to the spinning blades. This also includes mowing on a slope - ensure that the mower does not tip so that it does not slide and comes into contact with your feet, hands or anyone else.
Why Choose Industrybuying?
Industrybuying is a leading e-commerce company for B2B consumers. Here you can purchase wholesale products and get huge discounts and offers. Industrybuying is the perfect platform to buy manual lawn mowers. Industrybuying also offers payment through BNPL (Buy Now Pay Later) wallet so that you can instantly check out the best electric grass-cutting machine, grass cutter or weed-cutting machine.

Welcome To Industry Buying
Scan the QR code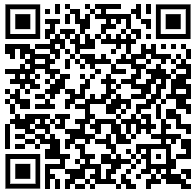 OR
Click to Chat with a Specialist
Thank You
for your valuable feedback


Please enter your e-mail address and we will send you a confirmation mail to reset your password.
Forgot Password
Reset Password
Do you want to add Nestle 3 Options Coffee Tea Vending Machine to cart?
Enter Details for faster checkout