Window Ac
Everything Need To Know About Window Ac
The window ac is an efficient and cost-effective cooling solution for a single room or a small space, an AC unit could be the perfect choice for you. ACs are popular for their convenience and ease of installation, making them an ideal choice for those who want a quick and easy way to cool their living space. But what exactly are ACs, and how do they work? In this article, we'll explore all the ins and outs of ACs, from their types to their advantages and everything in between some of the popular brands of AC units are O General Window AC, Voltas, Hitachi, and LG.


What are the significant pointers to know about Ac Unit?
Read some key points to know about AC units:

a. AC units are available in various sizes, including 1-ton and 1.5-ton window AC.
b. The prices of AC units can vary based on the brand, capacity, and energy efficiency rating.
c. Some of the top features to look for when buying an AC unit include a high Energy Efficiency Ratio (EER), a digital thermostat, a
d. d a remote control.
e. AC units are typically more affordable than split AC units or ductable AC units, making them a popular choice for budget-conscious buyers.
f. Electrical tools and accessories may be required to install an AC unit, depending on the type and location of the installation.


If you need a cost-effective way to cool a single room or a small space, an AC unit could be the perfect choice. Consider the brand, capacity, and energy efficiency rating when making your purchase, and don't forget to stock up on electrical accessories and tools to ensure a smooth installation process.


How does a window AC work?
An AC unit works by using a process called refrigeration to cool the air in a room. The unit consists of several key components, including a compressor, a condenser, an evaporator, and a refrigerant.


Here is a step-by-step breakdown of how an AC unit works:

a. The refrigerant flows through the condenser, where it releases heat to the outside air and turns into a high-pressure liquid.
b. The liquid refrigerant then flows through the evaporator, which is located inside the room to be cooled. As the refrigerant evaporates, it absorbs heat from the room and turns into a low-pressure gas.
c. The fan in the AC unit blows warm air from the room over the evaporator, where it is cooled by the cold refrigerant.
d. The cooled air is then blown back into the room through the unit's vents.
e. This process continues until the desired temperature is reached, at which point the thermostat in the AC unit switches off the compressor.


In addition to the above components, a ductable AC unit also contains a filter to remove dust and debris from the air and a drain to remove the moisture that is produced during the cooling process.


What are the different types of window ACs?
ACs are a popular choice for cooling small to medium-sized rooms. There are several types of ACs available in the market that cater to different requirements. Here are some of the different types of ACs:

a.Basic Window AC: These are the most common type of AC and are suitable for small rooms. They are easy to install and are pocket-friendly.
b. Energy-Efficient Window AC: These ACs are designed to save energy and reduce electricity bills. They come with a high star rating and consume less power than basic ACs.
c. Inverter Window AC: These ACs use advanced technology to provide efficient cooling and maintain a consistent temperature. They are more expensive than basic ACs but offer better performance and energy efficiency.
d. Smart Window AC: These ACs are connected to the internet and can be controlled using a smartphone app. They offer advanced features like voice control and can be scheduled to turn on and off automatically.
e. Portable Window AC: These ACs are compact and can be moved easily from one room to another. They are suitable for small spaces and are less expensive than other types of ACs.


Before making a purchase, it is important to consider the size of the room, energy efficiency, and other features that are important to you.


What are the advantages of using a window AC unit?
AC units are a popular choice for cooling homes and offices, and there are several advantages to using them. Here are some of the key benefits of using an AC unit:

a. Cost-effective: AC units are generally more affordable than central air conditioning systems, making them a great option for those on a budget.
b. Easy installation: Unlike central air conditioning systems, which require professional installation, most AC units can be easily installed by homeowners themselves.
c. Efficient cooling: AC units are designed to cool small to medium-sized rooms quickly and efficiently, which can help save energy and reduce your electricity bill.
d. Space-saving: As the name suggests, AC units are installed in a window, which means they don't take up any floor space in your home or office.
e. Portable: Most AC units are lightweight and hence can be easily moved from one room to another if needed making it portable.


If you're looking for an affordable and efficient way to cool your home or office, an AC unit may be the perfect solution. With a wide variety of models and sizes available, you're sure to find one that fits your needs and your budget. Don't forget to check the window AC price or cassette ac with its features before making a purchase.


How do you install a window AC?
Installing an AC unit can be a simple process, and following a few basic steps can help you get the job done quickly and easily. Here are some steps to install an AC:

1. Choose a suitable window for installation and make sure that it is strong enough to hold the weight of the AC unit.
2. Remove the sash from the window and clean the surface thoroughly.
3. Place the AC unit on the window sill and adjust it so that it is centred in the window.
4. Use the mounting brackets to secure the AC unit to the window frame.
5. Attach the side curtains to the AC unit to prevent air leakage.


It is important to note that some AC units may require additional steps for installation, so be sure to consult the manufacturer's instructions before beginning the installation process.


Which is better, a window AC or a split AC?
Both AC and split AC have their own advantages and disadvantages. The choice depends on various factors such as room size, usage, budget, and personal preferences. Here are some points to consider:


Window AC:
a. Easier to install than split ACs.
b. More affordable than split ACs.
c. Suitable for small rooms or apartments.
d. Makes more noise than split ACs.
e. It Consumes more power than split ACs.


Split AC:
a. Quieter than window ACs.
b. Provides better air distribution as it has an indoor and outdoor unit.
c. More energy-efficient than other ACs.
d. Better suited for larger rooms or areas.
e. Usually more expensive than other ACs.


If you have a small room and want an affordable option, a split AC could be a good choice. However, if you need a larger unit or want something more energy efficient and quieter, a split AC may be the better option.


Frequently Asked Questions Related To Window Ac
1. How often should I clean the air filter of my Window AC unit?
It is recommended to clean the air filter of your AC unit at least once a month during the cooling season. However, if you live in an area with high levels of pollution or dust, you may need to clean the filter more frequently.
2. Can I install a Window AC unit on my own?
While it is possible to install an AC unit on your own, it is recommended to hire a professional for the installation. A professional can ensure that the unit is installed properly and safely, which can help prevent damage to the unit or your home.
3. What is the cost of operating a Window AC unit?
The cost to operate an AC unit depends on several factors, such as the size of the unit, the energy efficiency rating, and the local electricity rates. Generally, a smaller, more energy-efficient unit will cost less to run than a larger, less efficient unit. It's best to check the energy efficiency rating and power consumption of the unit before purchasing it to get an idea of the cost to run it.

Welcome To Industry Buying
Scan the QR code
OR
Click to Chat with a Specialist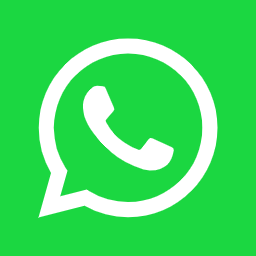 Thank You
for your valuable feedback


Please enter your e-mail address and we will send you a confirmation mail to reset your password.
Forgot Password
Reset Password
Do you want to add Nestle 3 Options Coffee Tea Vending Machine to cart?
Enter Details for faster checkout