Tester
Avail Jaw Dropping Deals & Best Rates on Tester
Bonding tapes are the best solutions for all the bonding applications. These tapes can be used for meeting high performance demands even at a restricted budget. These tapes form a category of adhesives which offer many assembly advantages and exceptional versatility in their applications. You can buy Foam Bonding Tape online from our site, Industrybuying.
What is a Bonding Tape?

Bonding tapes are adhesive tapes which are used for bonding two surfaces together. These tapes can be used to establish a new bond or can be used as a reinforcement to strengthen an existing bond. These tapes consist of a carrier material such as paper, plastic film, foam etc. The carrier material is coated with an adhesive and a release liner. The tapes can be used for covering shortcomings of the conventional bonding methods and are thus a feasible alternative for the same.
Bonding tapes are also known as pressure-sensitive tapes. These tapes can easily withstand high pressure and stress which makes them suitable for large-scale applications. These tapes can be used on different kinds of materials and thus support a large number of applications. Superior quality bonding tapes are the best solution for fastening and adhesion applications and are thus preferred by many consumers.
Top Selling Bonding Tapes at Industrybuying

Industrybuying offers a large variety of acrylic bonding tape and other bonding tapes. Some of the best selling products in this category are:

What are the advantages of using Bonding Tapes?
Bonding tapes are high-quality adhesives which are packed with exceptional advantages and benefits. Some of the benefits of using bonding tapes are:
➯ Bonding tapes provide strong adhesive bonds in bringing and joining two surfaces together. These tapes are self-curing adhesives and are capable of creating a strong bond. These tapes provide stronger solutions than conventional methods and are thus preferred for large-scale applications.
➯ Bonding tapes can be used in multiple bonding applications to replace rivets, welds and other conventional bonding methods. Bonding tapes are cut in strips and are applied to the surface. The strips evenly distribute the load and stress rather than concentrating it to a single point. The high-performance tapes hold up better against shear stress than other bonds.
➯ Bonding tapes are designed with an aesthetically pleasing look. These tapes do not lose their shape easily and offer a strong bonding without adding an unsightly bulk. These tapes are light in weight and thus can effectively reduce material thickness. Bonding tapes thus ensure a seamless bond which is extremely effective in its performance.
➯ Bonding tapes are easy to work with and can be applied by any user without much effort. The easy working of the tapes helps in speeding up the assembly process, decreases labour hours and reduces the overall cost of manufacturing.
➯ Bonding tapes are extremely flexible and thus can easily be molded into the desired shape. The contouring competencies of the tape permit it to squeeze, stretch or take any shape as per the nature and requirement of the application. The tapes can seal all complicated components' irregularities with the best efficiency.
What are the applications of Bonding Tapes?

Industrial grade bonding tapes are mostly used for heavy-duty applications. These tapes are ideal for securing two surfaces or objects subjected to high stress and pressure. Bonding tapes are used in a variety of applications across many industries. Some of the most common applications of bonding tapes include the following:
Automotive Industry:
Bonding tapes are used to serve different purposes in the automotive sector. Adhesive tapes are used to assemble the cables inside a new car. The tapes are usually used to assemble components and protect the parts in a production line. These can also seal and fix holes or hold trims together.
Construction Industry:
Bonding tapes support constructive and structural bonding at the construction sites. Many components of a building are fixed with industrial bonding tapes. Tapes are used in elevators, windows, doors, glasses, etc. Bonding tapes are known for providing technical solutions concerning flexibility, durability, design and other developments in a building.
Electronics Industry:
Bonding tapes can be used for multiple applications in the electronics industry. Tapes are used in the designing and manufacturing of many electronics. These are used in manufacturing different devices, including- laptops, smartwatches, cameras, navigation gadgets and many others.
White Goods Industry
Bonding tapes are used to manufacture many appliances, commonly used in households or domestic sectors. These appliances include washing machines, refrigerators, microwaves, stoves etc. The tapes are used to integrate different components together. These can also be used for securing control panels, switches etc.

Where can you buy Bonding Tapes online?
Industrybuying is an ideal solution for customers looking to buy high-quality Bonding tapes at the best prices. Our site collaborates with the best bonding tape brands, which supply reliable and durable products. The site is packed with a wide selection of tapes from different vendors, allowing the users to choose the best one according to their preferences.
We strive to provide the best shopping experience for our customers. Our customers can avail of pan-India delivery services and flexible payment options on our site.

Welcome To Industry Buying
Scan the QR code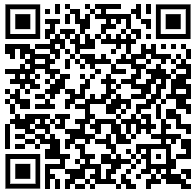 OR
Click to Chat with a Specialist
Thank You
for your valuable feedback


Please enter your e-mail address and we will send you a confirmation mail to reset your password.
Forgot Password
Reset Password
Do you want to add Nestle 3 Options Coffee Tea Vending Machine to cart?
Enter Details for faster checkout