Cash Drawer
Everything You Need To Know Cash drawer
A drawer is an essential component of electronic registers and terminals used in businesses. It is a secure compartment that holds cash, coins, and other valuable items during transactions. The drawer is equipped with a lock mechanism to ensure the safety of the stored currency.


Key Features:
a. Efficiently organizes cash and coins for cashiers.

b. Provides secure storage and quick access to funds.

c. Compatible with electronic registers and terminals.

d. Note counting machine for Essential for accurate counting and management.

e. Improves transaction efficiency and customer service.


How does a
cash drawer
work?
A drawer is an integral part of cash management systems used in businesses. It operates in a straightforward manner to ensure efficient handling of cash transactions. Here's how a this drawer works:


b. Opening Mechanism: When a cash transaction occurs, the cashier enters the amount and finalizes the sale.
c. Signal Activation: The cash register or POS terminal sends a signal to the drawer, triggering the opening mechanism.
d. Secure Storage: The drawer opens, allowing the cashier to place the cash and coins securely inside.
e. Locking Mechanism: Once the cash is deposited, the drawer can be locked, preventing unauthorized access.
f. Transaction Completion: The drawer is closed, and the system records the transaction details.
g. Secure Locking: The drawer is equipped with a robust locking mechanism, ensuring that the cash remains safe and protected from unauthorized access.
h. Cash Handling Efficiency: The drawer enables cashiers to handle transactions swiftly and accurately, reducing waiting times for customers.


Where is a
cash drawer
commonly used?
Cash drawer machine is widely used in various industries and business settings for efficient cash management. Here are some common applications of these drawers:


a. Retail Stores: These drawers are commonly used in retail stores, including supermarkets, boutiques, and convenience stores, to handle cash transactions at checkout counters.
b. Restaurants: These drawers are essential in restaurants for managing cash payments from customers and providing change to servers.
c. Hospitality: Hotels, motels, and resorts utilise these drawers for front desk operations, handling guest payments, and managing cash transactions.
d. Banks and Financial Institutions: These drawers play a crucial role in banks and financial institutions for teller operations, cash deposits, and withdrawals.
e. Entertainment Venues: These drawers are utilized in cinemas, theaters, amusement parks, and other entertainment venues for ticket sales and concession stands.
f. Gas Stations: These drawers are utilized at gas stations for accepting cash payments from customers at fuel pumps or inside the convenience store.
g. Grocery Stores: These drawers are an integral part of grocery stores, enabling cashiers to handle transactions efficiently at checkout counters.
h. Healthcare Facilities: These drawers are used in hospitals, clinics, and pharmacies for managing cash payments from patients and customers.
i. Educational Institutions: These drawers are employed in schools, colleges, and universities for handling fee payments and cash transactions at administrative offices.
j. Food Trucks: These drawers are essential for food trucks, allowing vendors to process cash transactions while serving customers on the go.
k. E-commerce Fulfillment Centers: These drawers are utilized in e-commerce warehouses for managing cash payments from walk-in customers or staff cafeterias.


Optimize your cash management with high-quality drawers from Industrybuying. Explore their wide range of cash counting machine, note counting and machines to streamline your business operations.


What are the types of a
cash drawer
?
These drawers come in various types to cater to different business needs and for cash counting. Here are the common types of drawers available:


a. Manual Drawers: These drawers are opened and closed manually by the cashier, offering a basic yet reliable cash management solution.
b. Electronic Drawers: Electronic drawers feature an automated opening mechanism triggered by the connected point-of-sale system, enhancing transaction efficiency.
c. USB Drawers: USB drawers connect directly to the point-of-sale system via USB ports, ensuring seamless integration and easy setup.
d. Flip-Top Drawers: Flip-top drawers have a lid that flips open, providing quick access to cash while saving counter space.
e. Under Counter Drawers: Under counter drawers are designed to be mounted underneath the counter or desk, offering a discreet and space-saving cash storage solution.
f. Compact Drawers: Compact drawers are smaller in size, ideal for businesses with limited counter space or mobile setups.
g. Heavy-Duty Drawers: Heavy-duty drawers are designed to withstand high-volume cash transactions and provide durability in demanding environments.
h. Multi-Currency Drawers: Multi-currency drawers have compartments specifically designed to accommodate different currencies, making them suitable for international businesses or currency exchange points.
i. Front-Opening Drawers: Front-opening drawers have a front-facing design, allowing easy access to cash from the front of the drawer.
j. Wireless Drawers: Wireless drawers utilize wireless connectivity to communicate with the point-of-sale system, providing flexibility in positioning and reducing cable clutter.
k. Combination Lock Drawers: Combination lock drawers provide an additional layer of security with a combination lock mechanism, preventing unauthorized access.


What are the advantages of a
cash drawer
?
These drawers offer several advantages for efficient cash management in businesses. Here are the key benefits:


a. Enhanced Security: These drawers provide a secure storage solution, safeguarding cash, coins, and other valuables from theft or unauthorized access
b. Accurate Cash Handling: With designated compartments and trays, money count machine help organize and count cash accurately, minimizing errors during transactions.
c. Transaction Efficiency: These drawers enable cashiers to quickly access and retrieve the required change, facilitating smooth and speedy transactions.
d. Improved Accountability: These drawers assist in maintaining a clear record of cash transactions, aiding in financial tracking, auditing, and accountability.
e. Integration Compatibility: These drawers seamlessly integrate with electronic registers and POS terminals, streamlining the overall cash management process.
f. Customer Confidence: These drawers provide a visible and organized cash handling process, instilling trust and confidence in customers during transactions.
g. Quick Cash Reconciliation: These drawers simplify the process of reconciling cash at the end of the day, saving time and reducing errors.
h. Efficient Cash Management: These drawers allow businesses to efficiently manage cash flow, ensuring sufficient change for customer transactions.
i. Customizable Compartments: These drawers often come with customizable compartments, allowing businesses to tailor the organization of cash, coins, and receipts according to their specific needs.
j. Easy Cash Handling Training: These drawers are user-friendly, making it easier for new cashiers to learn and adapt to the cash handling process with the help of currency counting machine.
k. Space Optimization: These drawers help optimize counter space by providing a designated area for cash storage, keeping the counter clutter-free.


Compatibility with Accessories: These drawers can be paired with accessories like cash tray inserts and coin cups to further enhance organization and efficiency.


Frequently Asked Questions Related To Cash Drawer
1. Can I use a cash drawer without a machine or POS system?
Yes, it is possible to use a drawer without a cashier machine or POS system. However, the integration with a machine or POS system offers additional benefits such as automated transaction recording and streamlined cash management.
2. What is the role of a cash tray in a drawer?
A cash drawer tray within a drawer serves as an organized compartment for storing different denominations of cash, coins, and receipts. It helps cashiers quickly access and manage cash during transactions, improving efficiency and accuracy.
3. Are these drawers secure against theft or unauthorized access?
Yes, these drawers are designed with security features to protect against theft and unauthorized access. Some drawers include locks, while others can be connected to an electronic register or POS terminal, allowing controlled access and monitoring of cash transactions.

Welcome To Industry Buying
Scan the QR code
OR
Click to Chat with a Specialist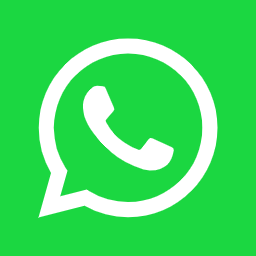 Thank You
for your valuable feedback


Please enter your e-mail address and we will send you a confirmation mail to reset your password.
Forgot Password
Reset Password
Do you want to add Nestle 3 Options Coffee Tea Vending Machine to cart?
Enter Details for faster checkout