Ballpoint Pens
Ball Pen - Pens For Everyday Use
A ballpoint pen is a type of pen that uses a small rotating ball which is made of brass, steel or tungsten carbide to dispense ink as it rolls across a writing surface. The ink is stored in a cartridge or refilled within the pen body and flows through the ball as it rotates, leaving a thin line of ink on the paper. Ballpoint pens like Pierre Cardin pens are widely used for everyday writing tasks because they are reliable, easy to use, and can write on various surfaces. They come in various colours, styles, and sizes and are popular among students, professionals, and anyone who needs to write regularly. There are also correction pens available under budget.


Why Are Ball Pens In Demand In The Market?
Ballpoint pens are popular in the market for several reasons. Firstly, they are convenient and practical writing instruments that are widely available and affordable. Secondly, they offer a smoother writing experience than other pens, such as fountain pens, and do not require constant refilling. Thirdly, they are durable and can be used for a long time without drying out, making them ideal for everyday use.
Additionally, ballpoint pens come in various colours, designs, and styles, making them suitable for different purposes and preferences like parker ballpoint pen. They are also widely used in various settings, including schools, offices, homes, and even the arts and crafts industry. Black ballpoint pens have become an essential writing tool for many people due to their convenience, durability, and versatility, so they remain in high demand in the market.


What Are The Types Of Ball Pens?
Several types of best ball pens for students are available in the market. Some of the most common types:
Disposable Ballpoint Pens: These pens are inexpensive and designed to be used until the ink runs out, after which they are thrown away.
Refillable Ballpoint Pens: These pens are designed to be refilled with ink when the original ink supply runs out, making them a more environmentally friendly option.
Click Pens: These pens have a retractable mechanism that allows the tip to be exposed or hidden with a simple button click.
Stick Pens: These pens have a fixed cap that must be removed to use the pen.
Rollerball Pens: These pens use water-based ink that is less viscous than oil-based ink used in traditional ballpoint pens, allowing for smoother writing.
Gel Pens

: These pens use a gel-based ink that produces vivid colours and a smooth, consistent line.

Hybrid Pens: These pens combine ballpoint and rollerball technologies to create a smooth, easy-to-write-with pen that dries quickly.
Multi-Function Pens: These pens have multiple ink colours or include additional features such as a stylus or highlighters.


What Are The Applications Where Ball Pens Are used?
Ballpoint pens, commonly known as Natraj ball pens, have many applications and are widely used daily. Read the most common applications where ball pens are used:
Writing: The primary application is writing. They are used for writing on paper, cardboard, wood, and plastics.
Office work

: Ball pens are used extensively in office work for signing documents, filling out forms, taking notes, and writing memos.

Education: Ball pens are a common tool for students and teachers. They are used for taking notes, writing exams, drawing diagrams, and solving problems.
Art and design: Ball pens can be used for artistic purposes like sketching, drawing, and calligraphy.
Crafts and DIY projects: Ball pens are also used in various crafts and DIY projects along with markers

like decorating surfaces, making handmade cards, and scrapbooking.

Personal use: Ball pens are commonly used for personal purposes like writing journals, letters, and notes.
Medical applications: Ball pens are also used in the medical industry to write on medical charts, label specimens, and mark surgical sites.
Overall, ball pens are versatile tools that can be used in various applications, making them a popular choice for writing and other purposes.


What are the Features Of Ball Pens:
The pentonic ball-point pens are widely used in different areas by many consumers as these pens are packers with exceptional quality features, including the following:

Quick Drying- the ink of the premium pens dries faster than the gel pens. These pens ensure smudge-free writing and are also waterproof.

Long Life- these pens last you for a longer duration than the other kind of pens. Like Reynolds ball pen, it does not dry away easily and thus supports longevity in its performance.

Strong Nib- the roller ballpoint pens have a stronger and more durable nib than others. The nib does not break down or get damaged easily.


Why Choose Industrybuying?
Industrybuying is a leading e-commerce company for B2B consumers. Here you can purchase wholesale products and get huge discounts and offers. Industrybuying is the perfect platform to buy ballpoint pens online. Industrybuying also offers payment through BNPL (Buy Now Pay Later) wallet, so you can instantly check out updated products like clip push pins.


Top Selling Product Available at Industrybuying
Frequently Asked Questions Related to Ballpoint Pens
1. Why are blue ballpoint pens better than gel pens?
Ballpoint and gel pens have advantages and disadvantages, and which one is better depends on individual needs and preferences.
2. Which is the best brand of a ballpoint pen?
The best brand for the ball pen is Reynolds. It ensures quality, durability and the best writing experience.
3. What is the cost of the best ball pen for students
The cost of the best ball pen for students can vary depending on the brand, quality, and location. In general, a good quality ball pen can cost anywhere from min. Rs 10 to Rs. 1000.

Welcome To Industry Buying
Scan the QR code
OR
Click to Chat with a Specialist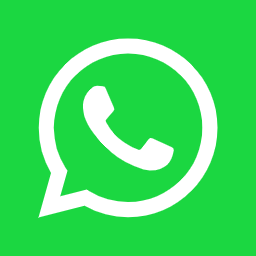 Thank You
for your valuable feedback


Please enter your e-mail address and we will send you a confirmation mail to reset your password.
Forgot Password
Reset Password
Do you want to add Nestle 3 Options Coffee Tea Vending Machine to cart?
Enter Details for faster checkout