Notice Board
Buy Notice Boards Online
Buy Notice Boards online for Offices for Keeping All Posted
A notice board, often known as a bulletin board or a pin board, is used by organizations of varied nature to display messages and notices—written on pieces of paper—which are addressed to the intended group of people. It is a great way of communicating messages which are not of confidential nature very easily. A notice board is not just used in offices, but also used in schools, hospitals and housing societies etc. Industrybuying brings you high quality notice boards online for you to shop from. Buy notice board online and be sure to get the best notice boards price when you shop at Industrybuying. As a matter of fact, a notice board may be used in any organization or setting where a large number of people either stay or are employed to work in; this is because, sending across messages and keeping everyone informed by just the means of a wooden notice board that uses nothing but sticky notes and pins is, without any doubt, the most convenient way of communicating with everyone at once—financially and otherwise. Get the best notice board price when you buy it online at Industrybuying.
Vast range of notice boards for you to choose from
Industrybuying brings you an extensive range of notice boards online to choose from. No matter you need Fabric Notice Board, Felt Notice Board, Notice Board Economy Combo, Notice Board Deluxe Combo Pack of 2 units, White Board Magnetic, White Board Non Magnetic, you can get it all online at the most reasonable rates on Industrybuying. A notice board is not just used by the governing body of any organization such as the HR department of an office to inform everyone of an upcoming celebration but also used by individual members on the lookout for something—a photographer living in a housing society may push out a notice asking all parents to send their toddlers for being photographed, for instance. Other purposes for which a notice board is used include advertising items which are to be sold out or providing information. You can choose your pick from numerous brands such as Kores, Standard, Asian, 3M, Nechams etc and be sure of the best performance.
How to Organize a Notice Board?
Organizing and maintaining a bulletin board is very important. Sticking one notice on top of another is not the way to go about using a notice board. If the message is to be sent across loud and clear and in a manner that every passer-by is distracted enough to stop by and read it, it is very important that all the old and irrelevant clutter of notices is discarded and scraped off from time to time. Compartmentalizing the bulletin board is a good way to enforce clarity ion the messages being conveyed—labeling sections on the bulletin board is one way to that effect.
Buy Notice Boards Online From Industrybuying at the most affordable rates
At Industrybuying, you can find all kinds of notice boards for your offices, localities, housing societies, to name a few. Brands such as Asian and Nechams are best sellers of notice boards. Besides, you could also buy other office supplies and office stationery for your bulletin boards to make clinging messages to them easier—from ivory sheets to stapler pins, staplers, scissors and tapes to push pins! You can also choose your pick from Carbon Paper, Dusters, Sheet Protectors, office chairs, Currency Counting Machines, Laminating Machines etc for a fully functional office space. You can even buy Paper Cutter, Reception Furniture and buy Printers online which are the basic requirements for your office and would make your workplace an efficient one. Get heavy discounts on bulk buying and easy cancellation and return policies for its valuable customers. It offers net banking facility for secured payment to make online shopping easy for the customers. You can browse through our products and choose from a wide variety of office stationery at affordable price.

Welcome To Industry Buying
Scan the QR code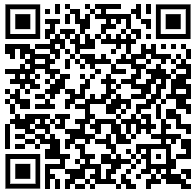 OR
Click to Chat with a Specialist
Thank You
for your valuable feedback


Please enter your e-mail address and we will send you a confirmation mail to reset your password.
Forgot Password
Reset Password
Do you want to add Nestle 3 Options Coffee Tea Vending Machine to cart?
Enter Details for faster checkout