Office Furniture
Buy Office Furniture Online At Industrybuying
Office furniture is one of the most essential components which is responsible for providing functionality in an office space. It is important for ensuring that the office work is conducted efficiently and comfortably.
What is Office Furniture?

Office Furniture is the necessary part of an official establishment. It can be identified as moveable objects which facilitate and support multiple human activities, such as sitting, eating etc. In a contemporary workplace setting, office furniture plays a crucial role in setting the right ambience and environment for the office. It provides a safe and comfortable work environment for all the employees in the office.
Right furniture not only ensures comfort but also guarantees better productivity of the employees. Office furnishings can include a number of items such as tables, desks, chairs, cabinets etc.
Best Selling Office Furniture at Industrybuying
Why is using Office Furniture Important?

Office furnishing is a basic necessity which is a crucial part of the complete office environment. Furniture plays an important role in an office due to the following reasons:

A. Enhances Productivity- Office furniture enhances the productivity and efficiency levels of the employees. Good quality office equipment ensures good posture and better blood circulation, which ensures that the employees are active and productive.


B. Less Fatigue- Office furniture ensures the wellness of employees. Choosing the right kind of furniture ensures that the employees are not tired or fatigued from sitting and working long hours.

C. Eliminates Unnecessary Movement- choosing the right layout for the office furnishings allows the employees to manoeuvre around conveniently. Furniture equipment which is properly designed reduces unnecessary movement.
How to choose the right Office Furniture?

Choosing the correct furnishing for your office can be tricky. Below mentioned are some of the points that should be taken into consideration before purchasing office furniture:

1. Choose Functional Furniture- Office furniture should be selected on the basis of its functionality. The right type of furniture should be functional and should be able to fulfil your basic needs.


2. Choose Size Appropriate Furniture- an office set should be selected in accordance with the size of the office. Measuring the office space before purchasing furniture is necessary to ensure that the furniture can be moved around and placed easily.


3. Choose Comfortable Seating- Office furniture must be comfortable in order to ensure maximum comfort for the users. A proper sitting posture and an appropriate seating arrangement ensures better productivity and sound health of employees.


4. Choose Suitable Style- it is important to match the office furniture design with the entire theme and style of your office. The interiors of your office space reflect the style, reputation and image
of the company and thus should be decorated appropriately.
What are the key elements of Office Furniture?

The main components of office furniture are mentioned below:


A. Desk and Chair- a suitable and comfortable office chair must be selected for ensuring the best productivity. A chair with a backrest, adjustable seat height, good seat depth and stability is best suited for maximum comfort. A desk should have an appropriate height and space for the users to work comfortably.


B. Conference Table- executive level meetings usually take place in conference rooms which require a large conference table which can accommodate people.


C. Storage and Organiser- storage and organiser, are an important element of office furniture. It allows you to store physical inventory, important documents, papers, files and other similar items.
Why Choose Industrybuying for purchasing Office Furniture?

Industrybuying is a leading e-commerce platform which delivers high-quality products at the most affordable price. We deliver assured quality products at your doorstep. Industrybuying is considered as one of the best-suited sites for purchasing office furniture online. You can buy office chair, and other office equipment from our site. With flexible payment options and quality-assured products from top vendors, Industrybuying is ideal for sorting all your shopping needs.

Welcome To Industry Buying
Scan the QR code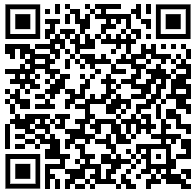 OR
Click to Chat with a Specialist
Thank You
for your valuable feedback


Please enter your e-mail address and we will send you a confirmation mail to reset your password.
Forgot Password
Reset Password
Do you want to add Nestle 3 Options Coffee Tea Vending Machine to cart?
Enter Details for faster checkout