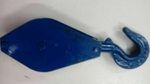 ---
---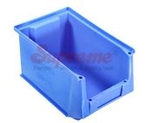 ---
---
34% OFF!
Previous
Next
Material Handling and Packaging
Best Material Handling & Packaging Equipment Online
Production of equipments, tools, foods, beverages and other utility goods takes place on large scale in various factories and industries. But mere production does not end the realm of responsibility for businesses; it is equally important to ensure that the commodities are packed and transported with utmost care. The nature of the commodity decides what kind of packaging it entails – an edible item mandates an air tight packaging to prevent it from turning rancid, a fragile glass equipment requires a heavily cushioned and padded packaging to prevent it from shattering and so forth.
Wide Range of Packaging and Material Handling Equipment at Best Prices
There is a wide variety of packaging machines and material handling equipments available online. Packaging machines that one could buy are the Foot Operated Impusle Pedal Sealer which makes use of a pedal to create strong seals; the Aluminium Foil Induction Sealer which is widely used for leak prevention, in tamper-evident technology and to retain the freshness of a product and the Double Nozzle Bag Closing Machine which has a pump and is used to seal bags in an air-tight manner. Material handling products, too, are manifold and various – namely corrugated boxes, trolleys, View more