Flexible Single & Multicore Cables
What are Flexible Single & Multicore Cables?
Single & Multicore flexible wires and cables are mainly used in low-voltage signals, electrical motors, electrical appliances, control panels, DC power transformers, electrical boards and battery cables. The range of PVC insulated cables is produced using superior raw materials, making them sturdy and durable. This range of products comprises 2-core to the 8-core insulated copper wire with PVC jacket. Getting quality parameters to ensure zero defect products so that you get nothing less than the best quality at reasonable prices. For products like battery cables etc.

These multicore Cables are manufactured from a 99.97% pure bare copper conductor, which offers low conductor resistance, with a sheathing of specially formulated PVC insulated copper wire or LSZH compound to function easily, stripping all kinds of mechanical abrasion when in use.

Single Core Cable Advantages And Disadvantages?
Single core flexible cables are used in a wide range of applications. Varying in sizes and capacitances, they're suited for indoor, offshore and underground applications. Each type of cabling has strong points that make engineers and electricians choose that particular cable for their project. If a 0.75mm single-core cable is a good choice for an indoor application, it might not be the best choice for an outdoor application.

Read its advantages & disadvantages
Advantages of single core PVC insulated cable:


1. Easy to install in-between the phases
2. Minimum chance of short-circuits in multiple phases
3. Flexible transportation over longer distances. For example, a spool of 10mm single core cable is much easier (and smaller in terms of footprint) than equivalent multicore cable types
4. Handy to lay out and install
5. Longer cables are perfect with an equivalent cross-sectional carrying capacity in comparison with multi-core cables

Disadvantages of single core cable:


1. These pvc insulated cables lack protection on the applications where there is mechanical stress.
2. Due to a lack of armour, this single-core cable is more prone to damage from external forces.
3. Single core cables are only secured by a single outer sheathing, which makes them more susceptible to damage. Minimum damage to the outer cover could cause a short circuit
4. In high-usage of applications when there is a requirement to use a single core cable at multiple points, this may cause circulation risk. In result, there is a greater probability that the cable will overheat and finally burn out.


What are The Types of Flexible Single & Multicore Cables?
There are types of multicore insulated cables available with Industrybuying have a look:


JK White 90 m CCTV Camera Cable
This product includes one JK White 90 m CCTV Camera Cable. The cable allows you to connect multiple cameras and provides enough length to move the camera around and explore various angles. It is white in colour, has a length of 1 m, and weighs 1 kg. This product is sold individually.


Kei PVC Insulated Flexible Cable 6 Core 100 mtr 0.50 Sq.mm
PVC Insulated copper wire is suitable for indoor and outdoor residential, industrial and commercial use. Suitable for installation in telecommunication systems, data communications, energy distribution and control systems, instruments, appliances and electrical equipment industry general as well as special applications.


Kei FRLSH Single Core Flexible Cable 100 mtr 1 Sq.mm
Kee FRLSH single-core flexible cable comprises high strength, single core, flexible and flame retardant cables with sheathed PVC insulation. The nominal area for Kee FRLSH Cable is 1 sq. mm, and the number of cores is single. It features a conductor material made up of copper, insulated with PVC and sheathed in PVC.


Kei PVC Insulated Flexible Cable 3 Core 100 mtr 0.50 Sq.mm
The Kei PVC Insulated Flexible Cable 3 Core 100 mtr 0.50 Sq.mm is ideal for the electrical wiring of small motors, pumps and switchgear in industrial equipment. The cable has a high-strength PVC sheath that is both flexible and durable, making it an ideal choice for use in areas where extra abrasion resistance is required. You can also look for products like telephone cables and all types of wires as needed.


Why Choose Industrybuying?
Industrybuying is a leading e-commerce company for B2B consumers. Here you can purchase wholesale products and get huge discounts and offers. Industrybuying is the perfect platform for buying PVC industrial cables that offers payment through BNPL (Buy Now Pay Later) wallet. You can instantly check out updated products like communication wire.


Pricing List to Compare the PVC Insulated Cables
Frequently Asked Questions Related to Flexible Single & Multicore Cables
1. What are single-core and multicore cables?
A cable is a group of insulated or stranded wires. It can have two or more strands. While a single-core cable has only one wire, a multicore industrial cable comes with two or more wires. Both wires are used in different electrical gadgets, appliances, and equipment.
2. What is the multicore flexible cable?
Multi-Core Cable conforming to IS 694:2010 is made with a highly flexible copper conductor and specially formulated flexible PVC insulation and FR PVC sheathing that impart superior flexibility to the cable. Unique features of Anchor MCC: FR PVC Insulated & PVC sheathed. Higher oxygen index of 30% 101% conductivity.
3. What is meant by flexible cable?
Flexible cables are electrical cables specially designed to deal with the tight bending radii and physical stress connected with moving applications, such as inside cable carriers.

Welcome To Industry Buying
Scan the QR code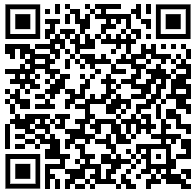 OR
Click to Chat with a Specialist
Thank You
for your valuable feedback


Please enter your e-mail address and we will send you a confirmation mail to reset your password.
Forgot Password
Reset Password
Do you want to add Nestle 3 Options Coffee Tea Vending Machine to cart?
Enter Details for faster checkout